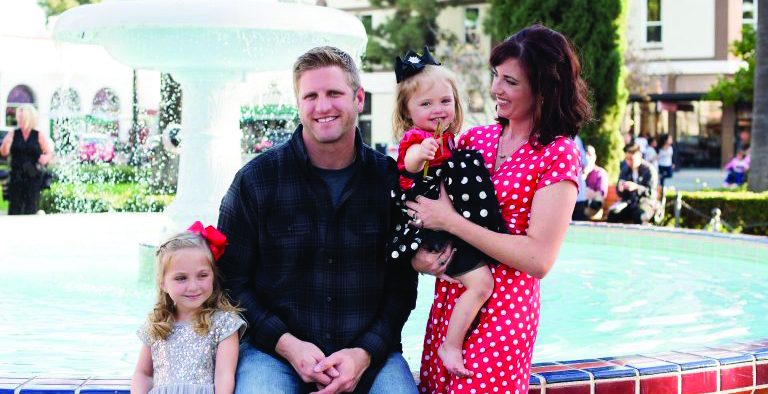 Orange, Calif., a suburb south of Los Angeles, couldn't be spiritually further from Hamburg, Mich., where Rev. Nate Hausch grew up.
It's a culture comfortable with its skepticism and non-belief. Nonetheless, Hausch, associate pastor of mission, outreach and evangelism at St. John's Lutheran Church, Orange, Calif., is up for the challenge. In fact, he's very deliberate about wanting to form relationships with people who are not yet part of the church. This is why he recently hosted a seven-week class called "Life Explored," which is a video-driven teaching series that encourages people to ask questions about Jesus.
"Christians and non-Christians are talking together where no questions are off-limits. Some are leaning toward the faith. Others are clear they are still skeptics," Hausch said.   
His official duties at St. John's allow him to "spend a lot of time out in the community, connecting with leaders, planning for mission trips and leading outreach efforts in the community." He spends time out in the community in an unofficial capacity as well.
The home brewer
Since 2004 Hausch has been brewing his own beer. His go-to is a saison he calls "Sanctified Tangent" (a phrase he picked up from another pastor's sermon at St. John's). While he enjoys a good saison as much as the next person, part of his objective is to meet and hang out with non-Christians in a non-threatening environment.
"There is a crazy robust community of home brewers,"
Hausch said. He belongs to the local club where he says it's a "great opportunity to get together with people from completely different walks of life."
Hausch admits he isn't getting them closer to Jesus quite yet, but adds, "I want them to know me before they know I'm a pastor. I want to bring down the wall, so that someone can feel comfortable asking questions of faith without fear of judgment."
This habit of intentionally engaging people not in the church runs in the family. Lindsay, his wife of nine years, hosts a book club not related to the church and their kindergartner, Bree, gets in on the action, too. She's been known to ask, with true sincerity, questions like, "How come our neighbors don't go to church?"
Elyse, their youngest, is sure to be a chip off the old block, but there have been challenges.   
A scary weekend
Last year before Ash Wednesday, the 18-month-old was stumbling around the house, unable to walk or stand on her own.
Fortunately, after a scary weekend at Children's Hospital of Orange County, Elyse was able to walk out on her own. 
She was diagnosed with juvenile dermatomyositis (JDM), an autoimmune disease where the immune system attacks the muscles. Two to three cases per million children are found annually. For the last year and a half, she's received monthly infusions and weekly shots to bring the disease under control. Her lab work shows her recovery is moving in a positive direction. The hope is that she won't relapse.
"The neat thing through it all are the things God has worked on us through this suffering. Made me a better husband, father and pastor. Made me more caring and sensitive to people who are suffering. It's helped me be more in touch with the hard things."
A safety net
Along with the medical, emotional and spiritual matters that must be addressed during a time like this, financial concerns are never far from the mind. Long before
Elyse got sick, Hausch understood the importance of having a safety net.
"We are big believers in having financial stability," Hausch said. "With the medical stuff it's always good to have that cushion so you don't rely on credit."
As long as he can remember, Hausch was aware of Lutheran Church Extension Fund (LCEF). His parents had home loans through LCEF, as did the churches his family was a part of. Investing with LCEF was always part of the discussion, too.
"I like the Family Emergency StewardAccount® as a personal investment," Hausch said, "it comes right out of the paycheck."
The Hausch's story is a compelling one. It's the kind LCEF is honored to be a part of. It's also the kind of story that demonstrates the wonderful work our church workers do, in the name of Christ—and what can be done for the Church through the investments of our faithful partners.
We invite you to come alongside of us as we pray for God's favor to be upon Hausch, his family, St. John's congregation and the community of Orange, Calif. In Jesus' name. Amen.
Visit lcef.org/steward-account to learn how Lutheran Church Extension Fund can help you like it helped  Rev. Nate Hausch and his family.