A Beautiful and Practical
Narthex in New Hampshire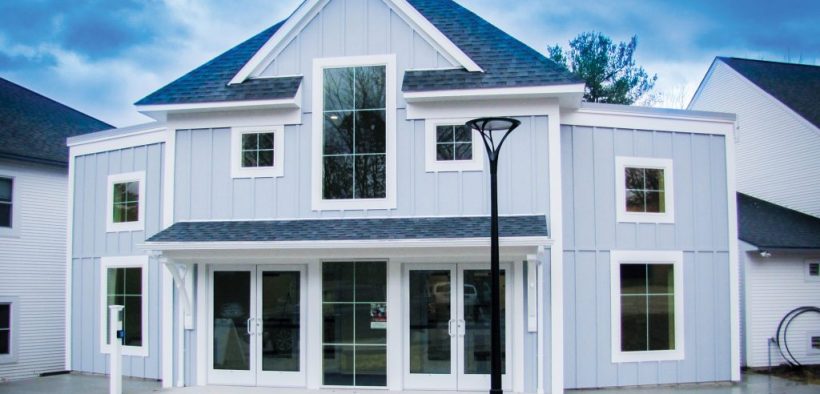 Picture this: After church, you invite all of your friends and family over to your house for a party. There will be food and drinks with conversations to be had. There's just one problem. You have a tiny house. Perhaps people could hang out in the driveway?
This is not an uncommon problem for churches like Grace Lutheran Church in Nashua, N.H., where their narthex was not only small—it was nearly non-existent. This was quite a challenge for a congregation of  300 worshipers per Sunday, known for their family-like attitude.
"Just one Sunday church visit makes you feel like part of their family," said Brenda Bacon, Lutheran Church Extension Fund (LCEF) district vice president for the LCMS New England District. "So naturally, for them, a space just 'to be' was a necessity for the congregation—a dedicated fellowship area for after services. People were just congregating and socializing in the hallways after church or spilling out into the parking lot."
This was critical
Although the church's building wasn't outdated, budgetary constraints at the time of building, some 25 years ago, didn't allow for a larger narthex space. They knew at that time that an additional narthex project would be in their future.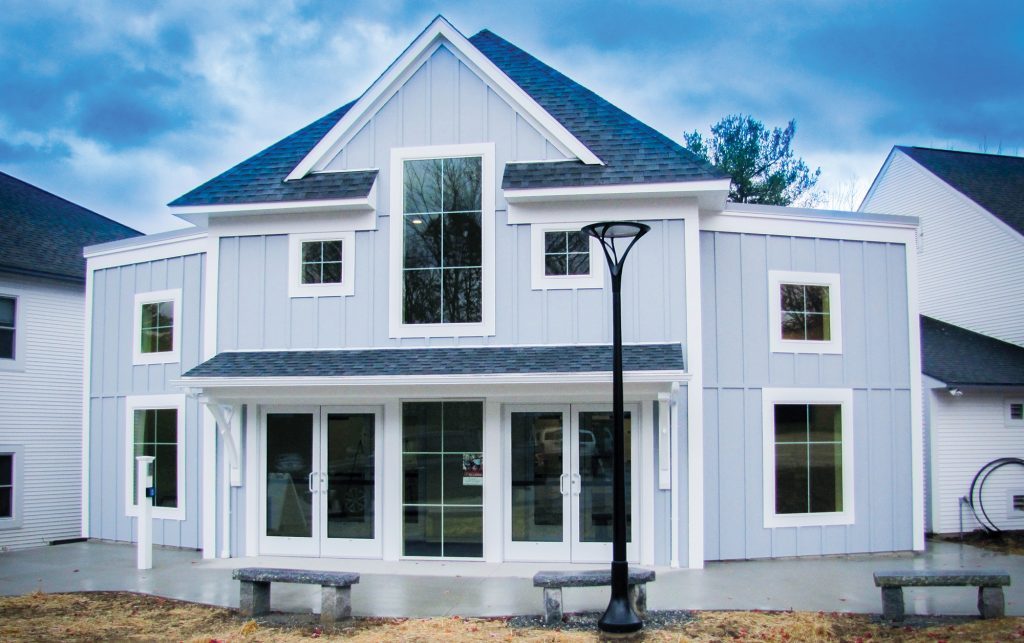 "Building a new narthex was part of the church's strategic plan," explained Rev. George Ruwisch, senior pastor at Grace. "We simply outgrew the space. Friendliness and fellowship are core parts of our identity as a congregation. We identified that having space for individuals to mingle and share fellowship before and after service was critical to our ability to deepen relationships within the congregation. It also allows us space to comfortably meet and greet with visitors to our church."
Building on a relationship that is as old as the church itself, Grace partnered with LCEF for a loan to help manage this much-needed project. To keep it a generous, family-focused space, they had some special requests for the new narthex design, like an independent HVAC system for climate control and accessibility options to accommodate disabled individuals since the church has a growing ministry to that population.
"We set out to strike a balance between building something beautiful and practical," said Ruwisch. "To beautify the space and make it as warm and friendly as possible, we sought to include as many windows as our budget would allow. The roof includes a wonderful skylight that helps fill the space with natural light. And we also added a commercial grade coffee maker to ensure that our guests could enjoy proper Lutheran fellowship!"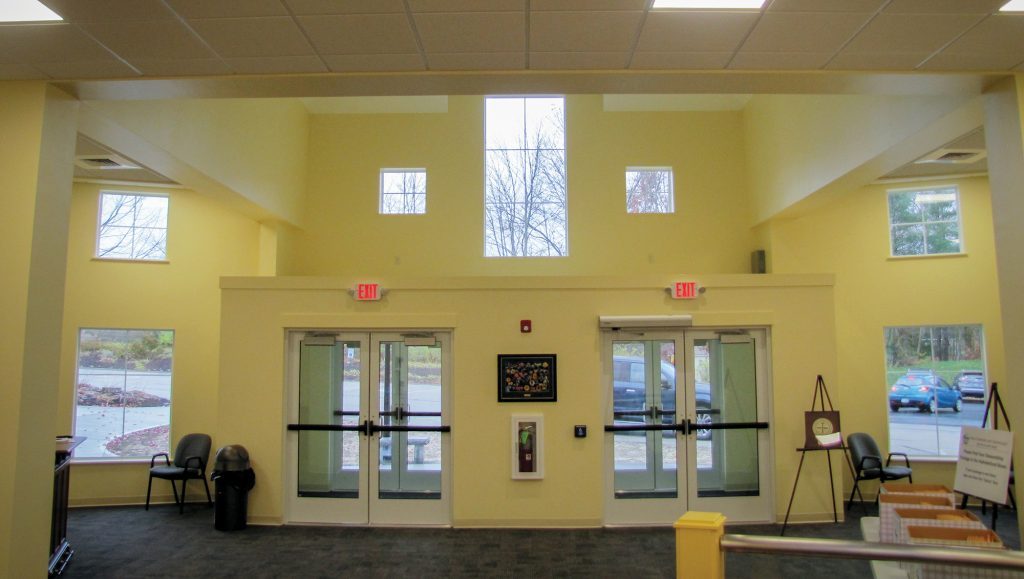 Difficult choices were made
The budget was becoming stretched with a must-have list that would benefit both young families and the disabled. The church was faced with difficult choices about what to keep and what to let go.
"We worked with the building committee at Grace and decided to connect them with one of the architects to look at plans they'd received," recalled Bacon. "They called him and asked what they could do; and after looking at their plans, the architect helped them make slight changes to their building materials, so they could still get what they wanted all while keeping within their budget. It was just a couple of phone calls, but it saved them $200,000." Grace broke ground on the new 1,800-square-foot narthex in May 2019 and dedicated the space in October of the same year. Of course, it was only a matter of months before the COVID-19 outbreak put everyday life on hold—but there were yet some unexpected blessings in having completed the project when they did.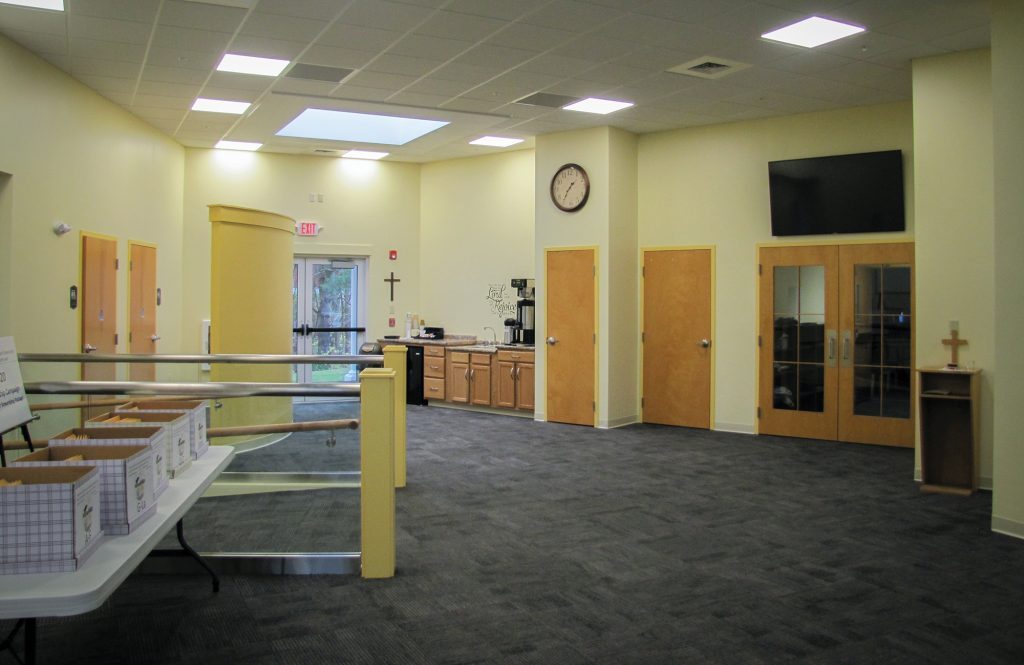 Made the impossible possible
"We were looking forward to greeting our guests for Easter in the new narthex, but we suspended our in-person services in March due to the [COVID-19] outbreak," shared Ruwisch. "Now that we have been able to resume our in-person services in a limited way, our newly expanded narthex space has made social distancing much easier. Keeping proper distance would have been next to impossible in our previous space. We are of course looking forward to when we can fully gather together in person for fellowship, but for now, our narthex is helping us navigate these challenging times."
Despite any other unknowns that may arise, Grace and LCEF plan to continue growing together and working together for good.
"Grace Lutheran has enjoyed a long and prosperous relationship with LCEF," noted Ruwisch.
"We have several loans through LCEF, and our relationship has grown along with our congregation," said Ruwisch. "We're thankful for our continued partnership with LCEF, and we look forward to the new opportunities that our narthex will provide for us  in the years to come."
Subscribe to Interest Time.