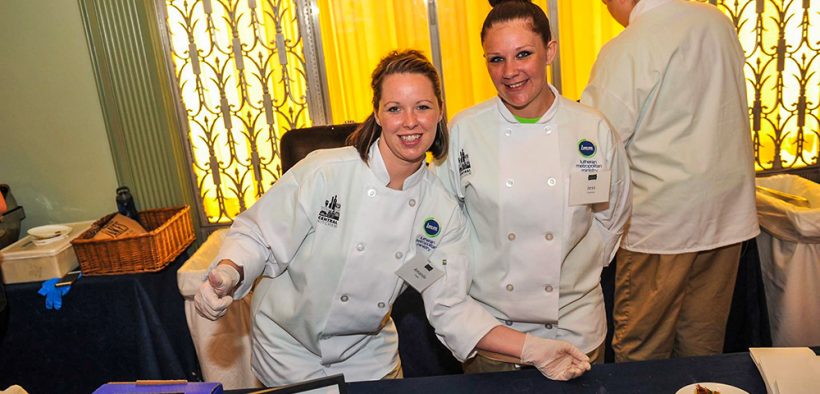 Raised in a family of addicts, Amanda Freed began engaging in drug use at age 12, followed by heroin at age 19. Just after she was sent to county jail, Freed found out that she was expecting a child. Due to her prison sentence, she gave her son up for adoption and quickly became addicted to painkillers. Then, at the age of 22, her bad decisions continued and eventually caught up with her, leading to a 10-year prison sentence that began in March 2012.
Freed's life was transformed, however, when she became involved with Lutheran Metropolitan Ministry (LMM), a Recognized Service Organization (RSO) of The Lutheran Church—Missouri Synod (LCMS).
The ministry is a nonprofit social services and advocacy organization headquartered in Cleveland, Ohio. It "seeks that people who are oppressed, forgotten and hurting be empowered, valued and healed by our unwavering commitment to addressing chronic needs."
For Freed, this meant participating in LMM's Chopping for Change (C4C) program that caters to women inmates who are nearing release back into society. Through C4C, the women learn food preparation and culinary arts skills that will enable them to re-enter the workforce in a meaningful way. Not only that, but they also use these skills to serve others in the community.
"Our culinary staff, including an executive chef and additional chefs and educators, teach students who face employment barriers," said Andrew D. Genszler, resident and CEO of LMM. "Together, they prepare 2,000 meals a day for six area homeless shelters. While students are learning advanced culinary skills, they're giving back to the community."
But that's not all that LMM does to reach out to those in need in the greater Cleveland area.
Growing bigger than their roots
They also focus their efforts on housing and shelter, workforce development and health and wellness services through innovative programs. They serve people who are homeless; youth who are at-risk; older adults who are vulnerable; people impacted by the criminal justice system; and individuals with behavioral health needs.
Significant efforts like these call for a supportive facility. However, for some time LMM's programs were spread out in different places around the city because they couldn't accommodate everything under one roof, even as they grew.
"LMM was becoming a bigger organization than their roots," recalled Dave Bowers, former Lutheran Church Extension Fund district vice president of the LCMS Ohio District. "Their first director was Richard Sering, an LCMS pastor. Early on we discussed LMM borrowing money to renovate facilities. It was needed. They were and are the single largest homeless shelter in Greater Cleveland. But they had a different location for every part of their program or ministry, and oftentimes the facilities weren't great. It was time to put them into one place — so together we worked to find the place."
Helping the hurting in Cleveland
Since LMM had what Genszler calls a "long-standing relationship with Lutheran Church Extension Fund (LCEF) spanning decades," the organization worked closely with LCEF to help provide the funds needed to expand space available for services.
"LCEF loaned funds to LMM in good faith because we believed in the program so much," said Bowers. "We knew it was the right thing to do to help God's people who were hurting in Cleveland."
The loan funded the purchase and renovation of LMM's Richard Sering Center (RSC), named after the organization's late executive director who passed away in 2003.
"Thanks to the LCEF loan, LMM's headquarters was able to move into a 40,000 square foot renovated, handicap accessible, green building at 4515 Superior Avenue," explained Genszler.
"The building is a great representation of our nonprofit's efforts in the community, often drawing outside groups to our spacious meeting rooms, creating a broader knowledge of LMM's services."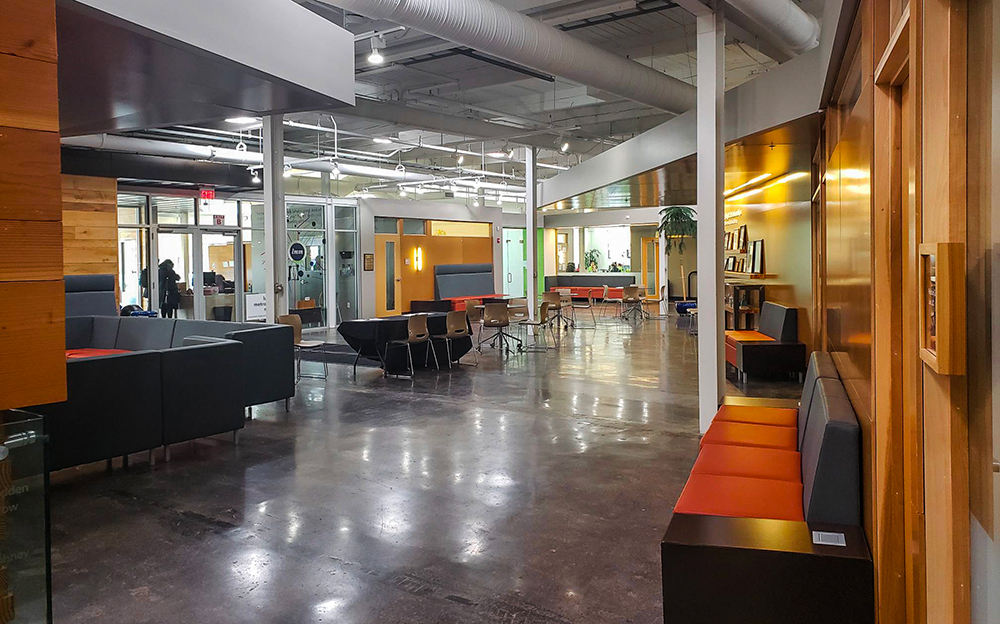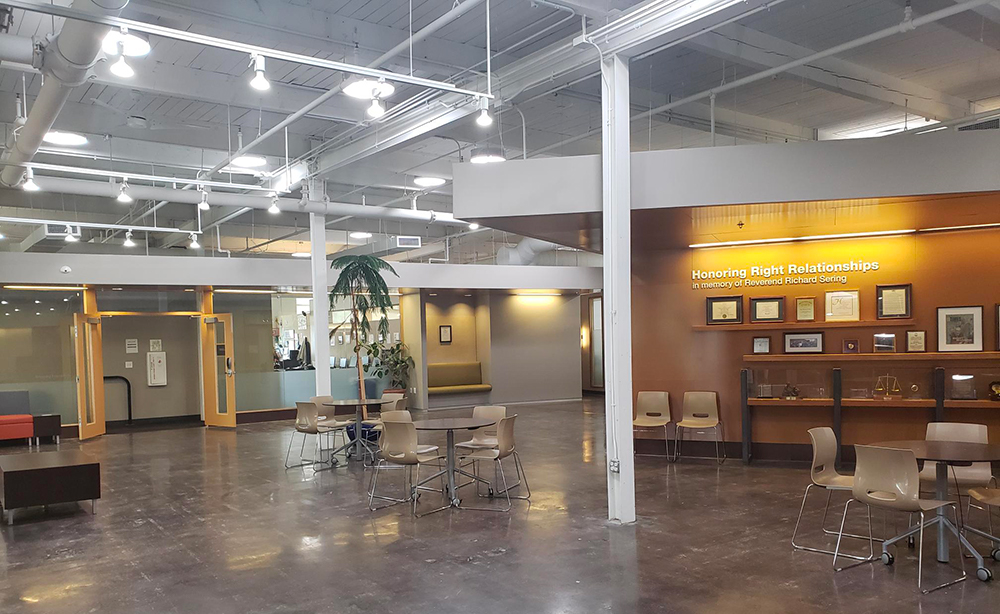 Championing RSOs
For Bowers, who took interest in LMM from the very beginning, the partnership between Lutheran Church Extension Fund and LMM was more than a loan. They were united in the mission to help the organization expand in the best possible way so that it could continue the primary mission of reaching out to those in need.
"I think the relationship is a truly wonderful one. Lutheran Church Extension Fund knows and understands and champions the RSOs, especially organizations like LMM who are involved in multiple ways in helping a large community reach out to the lost and the hurting in our area," said Bowers. "They find ways to lift people up and give them fresh starts, to get them back on track. LCEF's partnership with them has always been one that, even under the most difficult circumstances, we will always find a way to make it work."
"There are numerous ways the partnership with LCEF helps us to walk with people in their time of need, as well as to serve the community," added Genszler. "One way is through our Central Kitchen, a state-of-the-art commercial kitchen located at the Richard Sering Center."
It is in this kitchen that Freed was able to develop the skills needed to help transform her life and offer her more possibilities than she could imagine.
"I started in C4C in 2016, while the Richard Sering Center was still relatively new," shared Freed.
"Having those case managers there under that roof, and counselors, and an employment specialist – everything we needed was right there. When you're in prison, it's discouraging when one thing is here, and another is there. We wouldn't have had transportation like that to get around while in prison. It's essential for everything to be located in one place."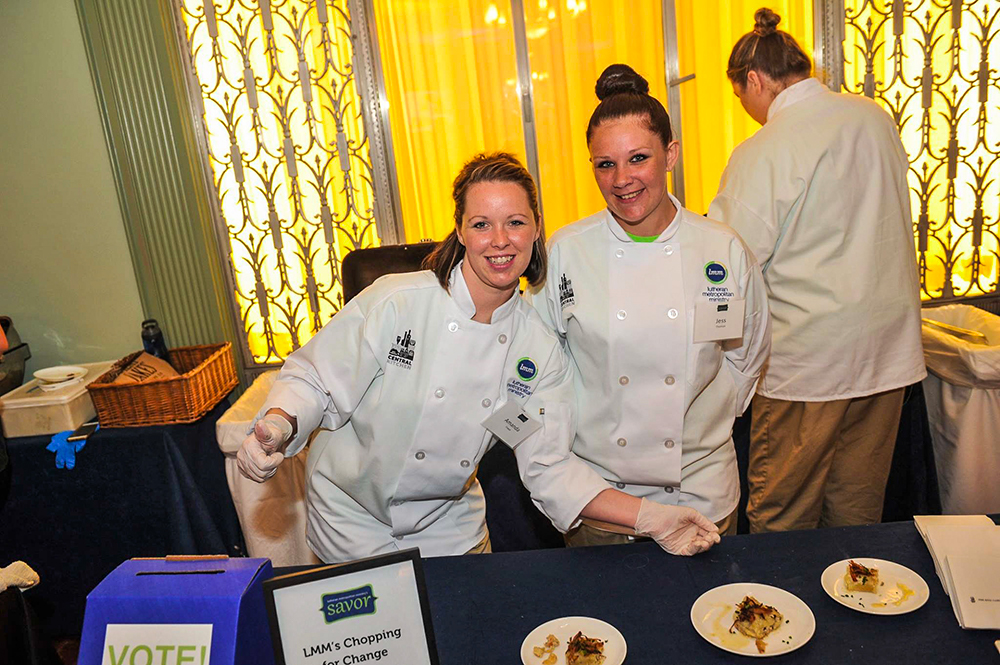 As LMM continues to celebrate renewed service to their community through this innovative facility, they also celebrate an important milestone: 50 years of ministry. Half a century ago, in the 1960s, urban upheaval led to the faithful response of Lutheran congregations, culminating in the founding of LMM in May 1969 with the calling of Rev. Richard Sering as executive director.
Celebrating 50 years
"Over the last five decades, LMM has evolved along with changing needs of the community by developing effective and timely advocacy initiatives and social services programming," said Jessica Starr, director of communication for LMM. "Our 50th anniversary in 2019 is an opportunity to celebrate a legacy while looking ahead to the next half-century of innovation, advocacy and system change."
For Freed, too, the future is bright. She hopes that the lives of others will continue to be transformed by LMM's ministry for years to come. Due to her excellent work in the C4C program, and the incredible assistance of LMM, Freed was released from prison early, just under seven years into her sentence, in September 2018. She now has an apartment, a car and a fulfilling job, and she has reconnected with her 11-year old son. Freed is also in school studying for her degree in business administration.
O eternal God, we implore You to strengthen and aid the service of organizations like Lutheran Metropolitan Ministry and all those who act as Your hands of mercy unto the least of these.  Grant them perseverance in their vocation. In Jesus' name we pray. Amen.