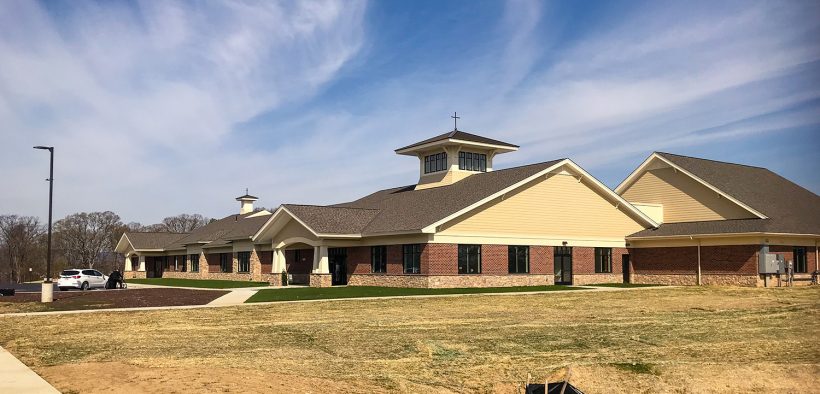 When a group of Lutherans in Northern Virginia got together in 2014 to discuss their dreams for gathering together and serving the needs of their community, they couldn't have imagined all that was in store for them within just five short years.
As a church plant, Vine and Branches Lutheran Church in Aldie, Va. was different right from the start. Even while they planned where they would worship and how they would be named, they were already focused outward, looking into ways in which they could reach out to the unchurched around them. To start that process off on the right foot, they conducted a study to learn about the community and its needs, and how they could help fill those needs.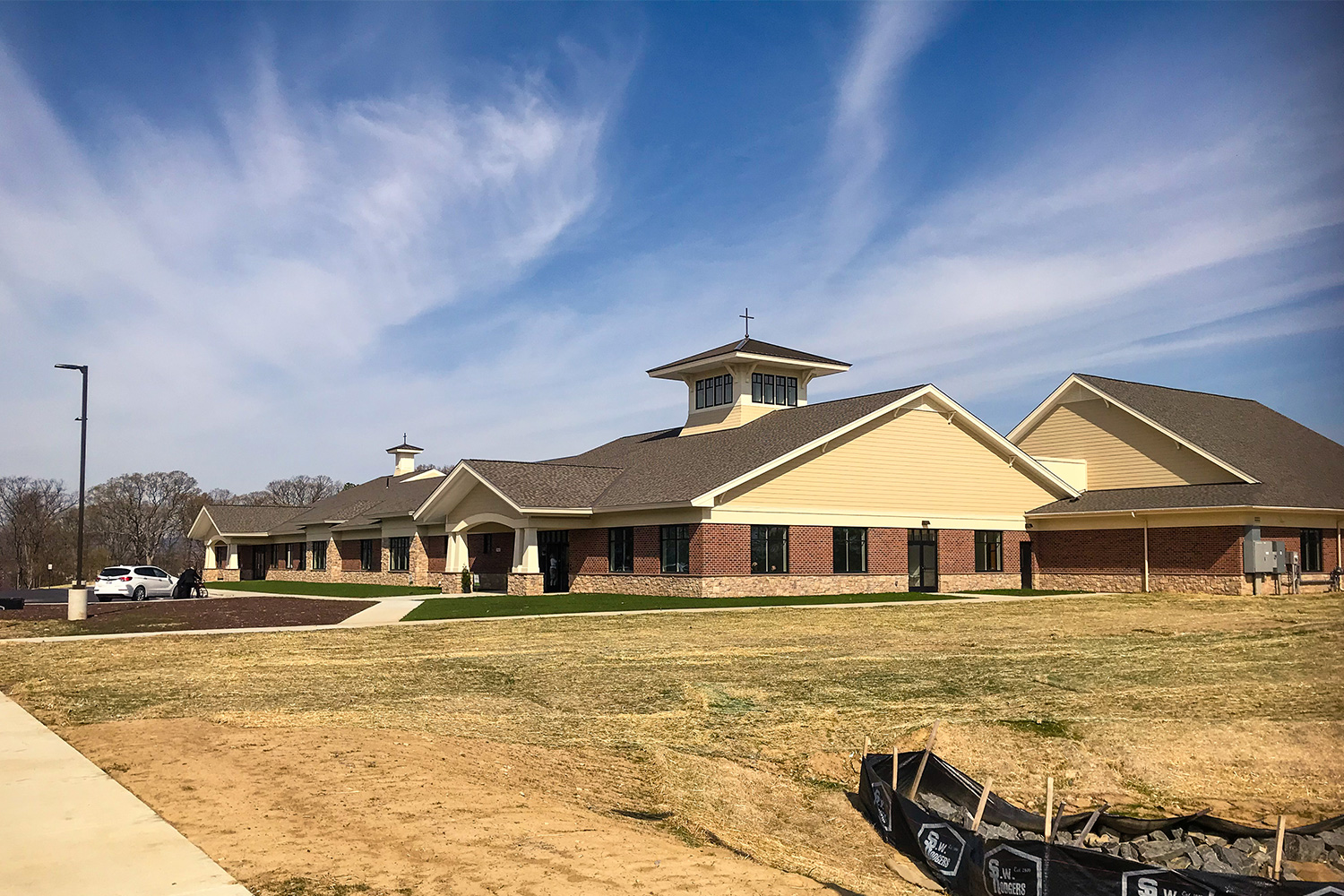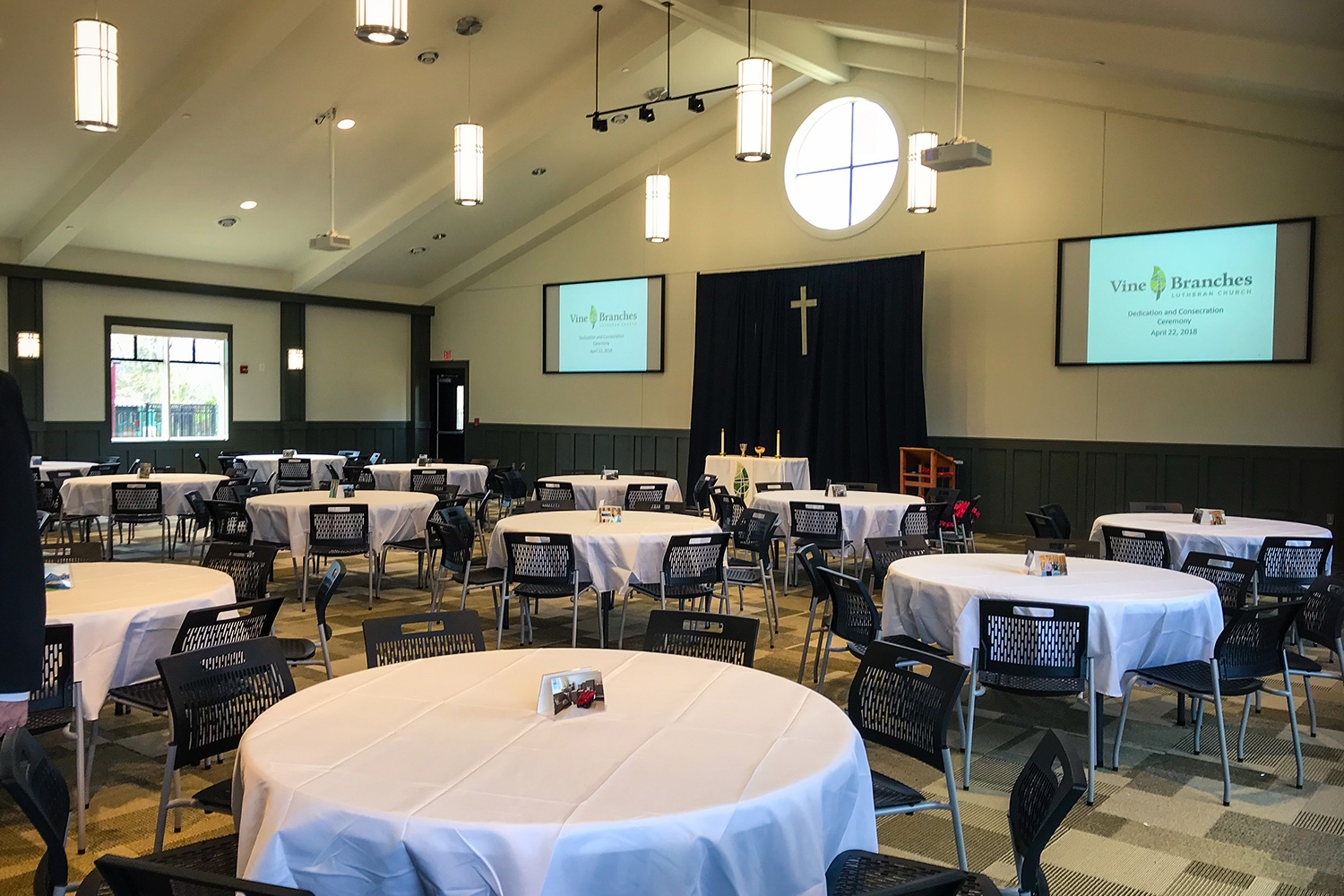 "What we found out was that there was a significant number of children under the age of 11 here, more than anywhere else," said the Rev. Dax Jordan, pastor at Vine and Branches. "We already knew we wanted to reach those who were 'pre-churched', among others, and the purely pre-churched are children who have never had a relationship with the church."
Armed with this detail, the group determined that they could reach out to those children through quality childcare, which was known to be a high priority for families in their area. They set out to build a church and school that could accommodate the potentially high number of families that would engage with the new mission start and reached out to Lutheran Church Extension Fund (LCEF) for a loan to fund the project.
According to Jordan, the church "chose to go with [LCEF] because of their relationship with the LCMS, and others in our group had good experiences with them. At first, we looked into BB&T and other banks, but LCEF had more of a vision and mission spirit with us, and that was extremely attractive. Our church project wasn't just a business or school to them, it was a mission, and they showed that every time they came out here."
In April 2015, the church began a capital campaign to build their 20,000 square foot building that would house the church and school as one unified ministry to their neighboring families.
"We got an incredible deal on the land because the sellers were Lutheran and had a history with the LCMS," recalled Jordan. "Still, there were challenges along the way through the project, like needing to raise more money than expected. But sure enough, each time, something came out of the woodwork and it was a faith situation where everything worked out."
LCEF was able to walk alongside Vine and Branches through the capital campaign. Throughout the course of the project, more than 400 houses were built within a mile and a half of the church, driving up construction costs to 20% more than expected. The people of LCEF were encouraging, and the congregation, in turn, inspired the LCEF representatives that came out to visit and assist.
"The members at Vine and Branches were always smiling," said Steven Heemann, LCEF district vice president for the LCMS Southeastern District.
"This was a significant project with a significant loan that required additional resources provided by individuals, but the people were so unified in this project that they came through with the dollars needed. It was a true team effort between LCEF and the congregation to find a way to do this in such a high-growth area with new houses going up left and right."
For the congregation, the feeling was mutual.
"LCEF would come out and meet us, and they would be totally positive and excited about ministry and did everything they could to ensure we could continue through this mission path," explained Jordan. "Everyone could see LCEF's positive encouragement, and that encouraged others to come out and give generously for this project. When they saw LCEF go the extra mile for us, we had even more people come forward and participate in the process. New people came into our church and became engaged families — there were people that we never thought would participate, that were not even regular churchgoers, but they helped us finish the project."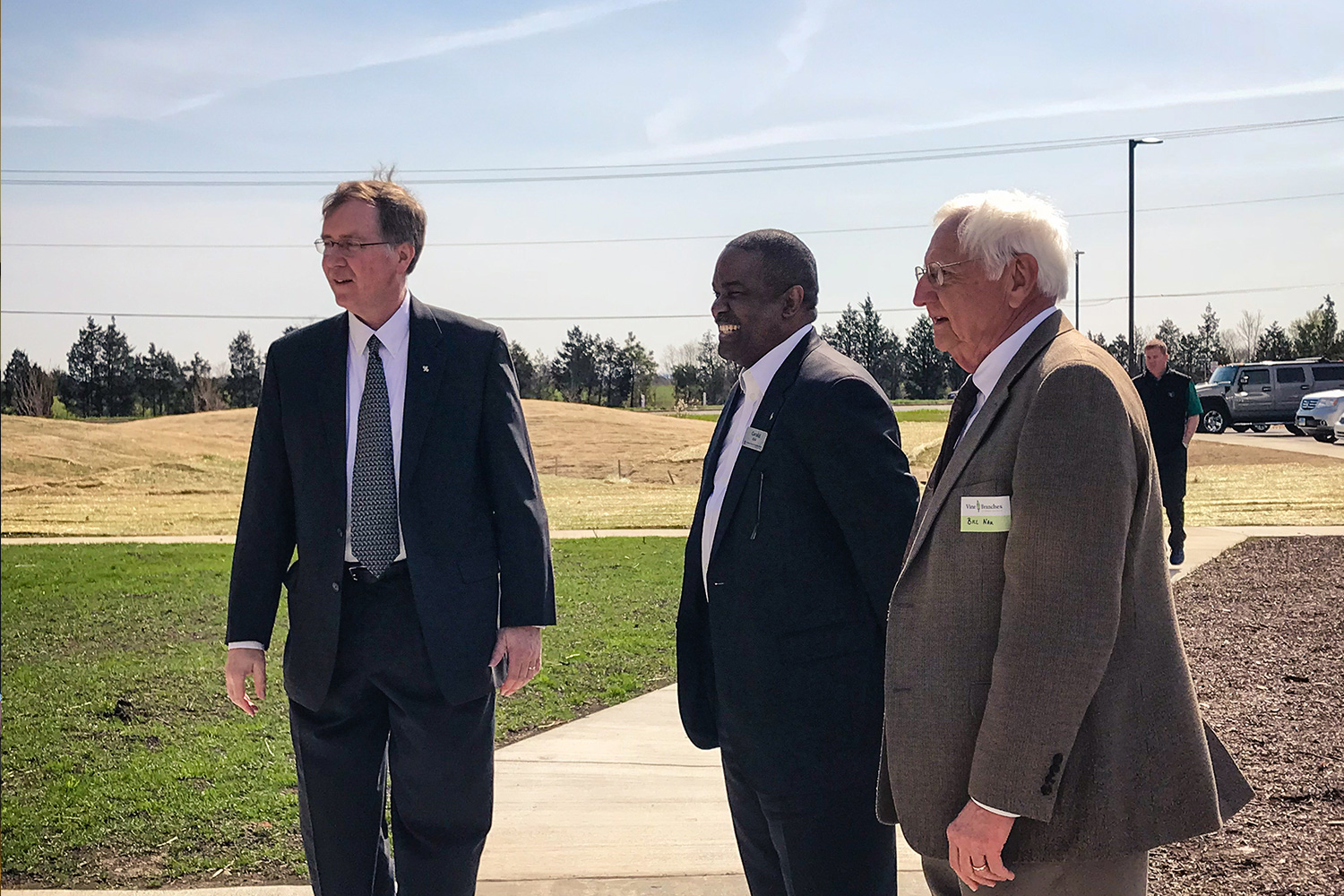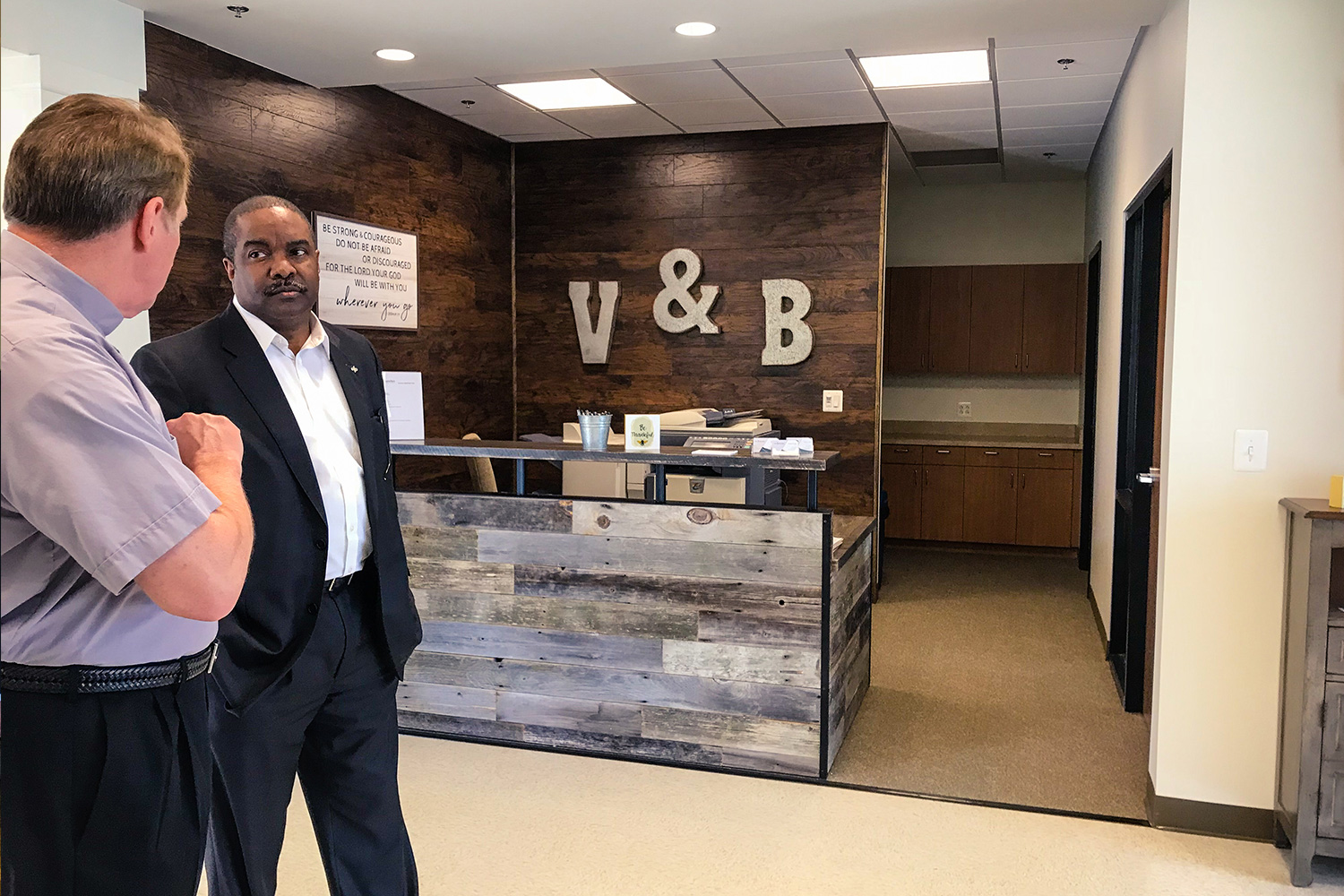 The building was finished in February 2018, just in time for Easter services, and the sanctuary was packed with 250 worshipers. Likewise, the child development center opened for summer school in June 2018 with 25 children, and currently has more than 70 children enrolled as of September 2018.
Sandy Sauter, vice president of loan administration for LCEF, visited the congregation throughout the process and supported them as the pieces came together.
"It was a huge leap of faith for this congregation, and Vine and Branches needed a huge loan, but the dedication of the church members and commitment from the leadership of the church was phenomenal," explained Sauter. "Their community had a need for good, quality Christian childcare, and now their enrollment is increasing and it's wonderful."
She's glad to see how the church continues to reap the benefits of their hard work and enthusiasm as they care for the families in their midst.
The future is bright for this mission start and the many families that now have a church home in Aldie.
"The kingdom of God is growing through our ability to gather – we went from meeting in a public school to the building we have now," said Jordan. "We went from a mere two hours a week of ministry to 16 hours a day of ministry, as our new building is being used by the church, by the school and by the community. We're thankful for the opportunity to embrace, engage and extend the love of God, the life of the Church and the love of Jesus Christ."
"The Kingdom of God is growing through our ability to gather…"