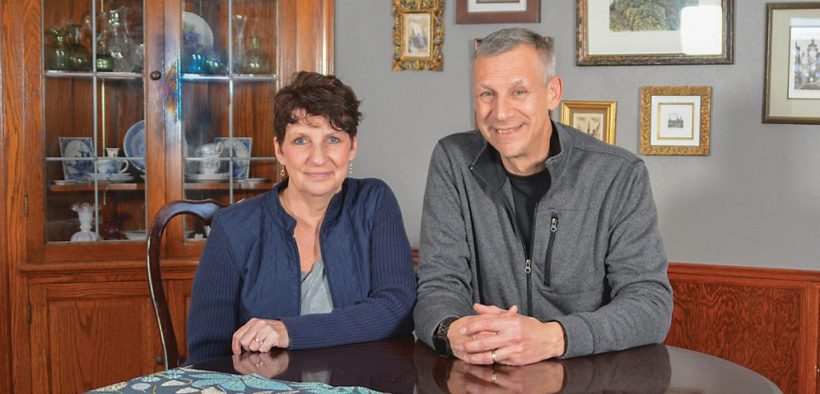 When Rev. Phillip and Catherine Enderle bought their first home, the couple celebrated by going out for burgers. Not bad for a pair in their early fifties.
At that age, most homeowners are on their third or fourth homes. Rev. Phillip Enderle, senior pastor of Hope Lutheran Church in Fond du Lac, Wis., has spent the last 25 years in ministry, which means the family has also spent most of that time in a parsonage.
"We've always lived in a parsonage, but in the back of your mind you are asking what are you going to do when you retire?" Enderle said.
The one advantage of having lived in a parsonage for so long is that it allowed them to save. With four children, now ages 18, 20, 22, and 24—all 23 months apart and out of the house— living within their means wasn't always easy. They managed to maintain a pristine credit score and save money in an emergency fund.
"Eventually we said, let's take the plunge," Enderle said. There was just one problem.
Finding the right house
The market in Fond du Lac was heating up and "we had a pretty hard time, because when we saw a house we liked, by the time we got around to putting an offer on the home it was already sold. That happened a lot."
Fond du Lac (which means "bottom of the lake" due to its location at the southern tip of Lake Winnebago) is a growing community north of Milwaukee.
The house they finally settled on was a beautiful brick home built in the 1930s with woodwork and hardwood floors.
"The kids were pretty excited for us," Enderle said. "Moving is always hard; they spent their last fourteen years in the home they moved from … but they shared our enthusiasm."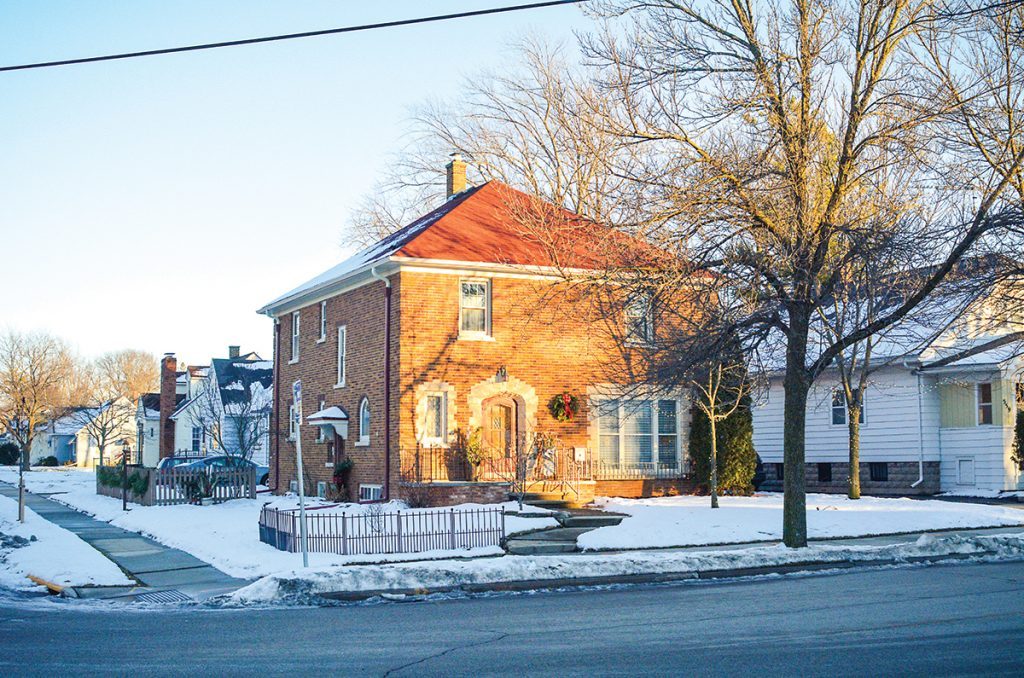 Lenders who are there for you
From the start, Lutheran Church Extension Fund (LCEF) was the lender of choice. "South Wisconsin District Vice President Diana Raasch encouraged us to contact LCEF and we began the paperwork."
"Even though we didn't have a 20 percent down payment, LCEF was willing to work with us," Enderle said. "We were able to put down a 12% down payment."
"Everyone was so kind to us and understanding," he said. He was impressed with LCEF's personal touch.
"It's nice to know that they have your best interest in mind. It's a Christian and Lutheran organization. They are there for you. I don't think you can say that about any other lenders."
Want to know how LCEF's residential loan program can benefit rostered church workers?
Visit lcef.org/residential-loans.
—————————————————————————————————-
*LCEF Residential Loan applications are accepted from: Arizona*, California, Colorado, Florida, Illinois, Indiana, Iowa, Kansas, Michigan, Minnesota, Missouri, Nebraska, Ohio, Texas**, Washington, Wisconsin*.
* Specific state regulations are applicable in Arizona, and Wisconsin. Call 800-843-5233 for details.
** All cash-out refinances and straight refinances in excess of 80% loan-to-value are not available in Texas.
For those states not listed above, rostered church worker mortgage loans are available through the Lutheran Federal Credit Union (Lutheran FCU). In addition to the mortgage loans, the Lutheran FCU also provides debt and education consolidation loans to rostered church workers. Visitlcef.org/residential-loansfor more information. Lutheran Church Extension Fund-Missouri Synod: 10733 Sunset Office Drive, Suite 300, St. Louis, MO 63127-1020. Phone number: 800-843-5233. Website: lcef.org. (NMLS#3444). The LFCU is not affiliated with LCEF.
LCEF is properly licensed or exempt from such requirements in the states where loans are offered to LCMS rostered church workers. CA: (DBO) Financial Lender Law License (6037619); CO: Mortgage Company Registration (3444); FL: Mortgage Lender License (MLD625); GA: Mortgage Lender License/Registration (61615); ID: Regulated Lender License (RRL-651); IL: Illinois Residential Mortgage Licensee (MB.0006057) & Consumer Installment Loan License (CI.0002711-H); IN: (DFI) Mortgage Lending License (11015) IA: Mortgage Banker Registrant (2000-0057) & Consumer Credit Notification/Registration (200009695); KS: Mortgage Company License (MC.0025037); & Credit Notification/Registration (NOT.0026260); KY: Mortgage Loan Company License (MC418770); MD Consumer Loan License (02-900); MI: First Mortgage Broker/Lender/Servicer License (FL2194) & Second Mortgage Broker/Lender/Servicer Registrant (SR0016005) & Regulatory Loan License (RL-3037); MN: Residential Mortgage Originator License (MN-MO-20211170); MS: Mortgage Lender License (3444); MO: Residential Mortgage Loan Broker License (17-1885); & Consumer Credit (Small) Loan Company Registration (367-19-8245); MT: Consumer Loan License (3444); NE: Mortgage Banker License (540); ND: Money Broker License (MB100280); OH: Mortgage Loan Act Certificate of Registration (RM.501020.000); & General Loan Law Certificate of Registration (GL.501020.000); OR: Consumer Finance License (0205-001-C); SD: Non-Profit Money Lender License (NMYL.2314); TX: SML Auxiliary Mortgage Loan Activity Company License (3444); UT: Consumer License (ME00061155); WA: Consumer Loan Company License (CL-3444); WI: Mortgage Banker License (374BA) and Consumer License; WY: Supervised Lender License (SL1538).
LCEF LOAN ORIGINATORS: Renee Capehart (NMLS# 1065877), Lori Kuhnert (NMLS#: 14202), Karina O'Neil (NMLS#: 1125389), Michelle Porter (NMLS#: 1675886), Pamela Macinski (NMLS#: 16679)
NMLS IDENTIFYING NUMBER: Lutheran Church Extension Fund-Missouri Synod (NMLS#: 3444), 10733 Sunset Office Drive, Suite 300, St. Louis, MO 63127-1020 | (800) 843-5233 | lcef.org