How One RSO is Improving Lutheran Education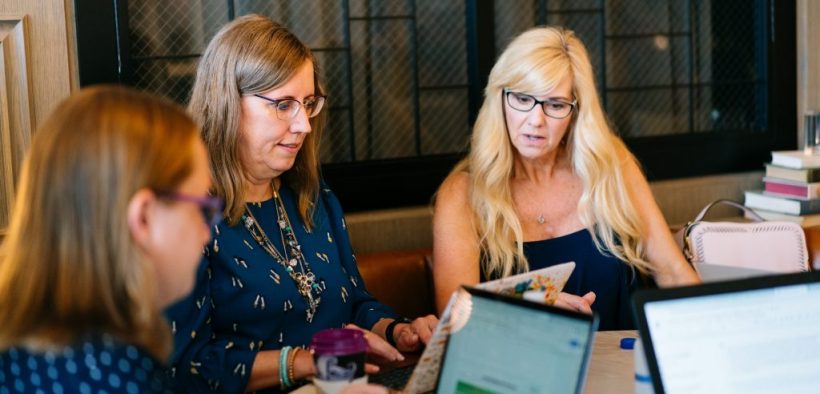 In his 30th year of ministry, Brian Oberdieck felt the call to step into a leadership role after teaching first through fourth grades throughout his career as a Lutheran teacher. Oberdieck serves as the principal at St. John's Lutheran School in Lanesville, Ind., a small, rural community about 30 minutes west of Louisville, Ky.  
The need was clear.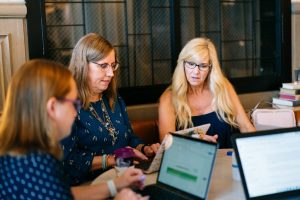 "I love teaching," said Oberdieck. "The thought of leaving the classroom and stepping into leadership was a challenge for me to consider. Our Lutheran schools and churches have a deficit of leadership. As the larger previous generation retires, there are not enough synodically-trained leaders to fill the deficit. So I prayerfully considered how God might be calling me into the principal's office." As he contemplated the possibility, he learned about Chicagoland Lutheran Educational Foundation's (CLEF) Principal 360 program.
"The course and its timing resonated with my perceived need," said Oberdieck. "And I felt that it was God's provision for equipping me for the new work He was calling me to do."
"To survive and thrive, schools need good leadership and academic excellence," said Janet Klotz, executive director of CLEF. Klotz has served at CLEF for 10 years as the Recognized Service Organization (RSO) has grown as a thought
leader.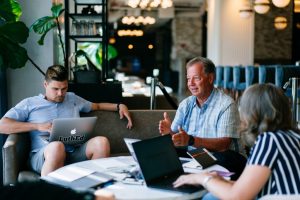 Principal 360 (formerly known as the Pathways to Excellence Program) was developed in 2016 with Concordia University Chicago and Davidoff Mission-Driven Business Strategy. It is the flagship program offered by CLEF and is tailored especially for Lutheran schools. Klotz explains, "We believe all Lutheran schools should have principals with strong leadership and strategic thinking skills, which they can develop in the Principal 360 program". 
Samantha Lazich is a professor at Concordia University Chicago (CUC) and the director of Principal 360. 
"We created a program that addressed key issues important to Lutheran school principals that were missing from traditional professional development programs offered to them," said Lazich.   
CLEF continues to expand its offerings.
Through funds from donors and a grant from LCEF to the Northern Illinois District in support of these efforts, CLEF launched Principal 360 out of the original Pathways to Excellence course. 
"The program trains primary and secondary Lutheran school principals across the country," said Klotz. "We have found there is a direct correlation between excellent leaders and successful school growth."  
Vanda Toner served as the LCEF district vice president for the Northern Illinois District during this time. Toner said, "CLEF was able to identify the correlation between a thriving school and a strong leader. So they did just that­—grow leaders because everyone wins when the leader gets better." 
Klotz said that CLEF expanded the Principal 360 program in 2020, offering it to schools outside of Chicago and providing instructors and coaches from across the country. As with many organizations, the COVID-19 pandemic forced CLEF to think differently. They revamped the program, so 70% of the course is hosted online. In November 2021, CLEF completed the first Principal 360 program with participating schools from Illinois, Indiana, Missouri and Michigan.
In addition to the course work, Lazich adds that one of the most valuable parts of the program is the support participants receive from others. 
"There are other Lutheran school principals to share things with, run problems by and get solutions," said Lazich. In addition, each principal is assigned to a personalized leadership coach with significant educational experience. The two meet regularly to discuss program content and its implementation at the school. 
The course trains leaders in multiple subject areas, including:  
Leadership skills, building high-performing teams and leading change;

 

Developing and implementing mission, vision and values;

 

Marketing, retention and recruitment;

 

Budget creation, healthy finances and facilities;

 

Building teacher capacity, curriculum and professional development; and

   

Innovative strategies and personalized learning in the Lutheran school.

 

The deliverable component of Principal 360 is a strategic plan to be used as a roadmap for the school. Therefore, part of the instruction includes using the strategic plan as a living document to guide the school's future.
According to Klotz, the Chicago Lutheran schools, which participated in the Pathways program, have benefited from it. "Our schools overall have experienced 9-10% growth, and there have been no school closures in the last three years." 
Klotz said, "If you want to lead your faith-based school to the next level, grow enrollment, increase engagement, elevate academics, you must have a person who knows how to lead, not just manage."  
So, what does the future look like for St. John's Lutheran School?
 "St. John's Lutheran School is celebrating 160 years of Christian education. It's dedicated to nurturing, preparing and equipping all children to grow as confident leaders for a life of purpose and service centered in Jesus Christ," said Oberdieck.   
"By the grace of God, we will continue to send out students who are Christ-centered, service-minded and ready to join in Jesus' work."