John Frederick: The Magnanimous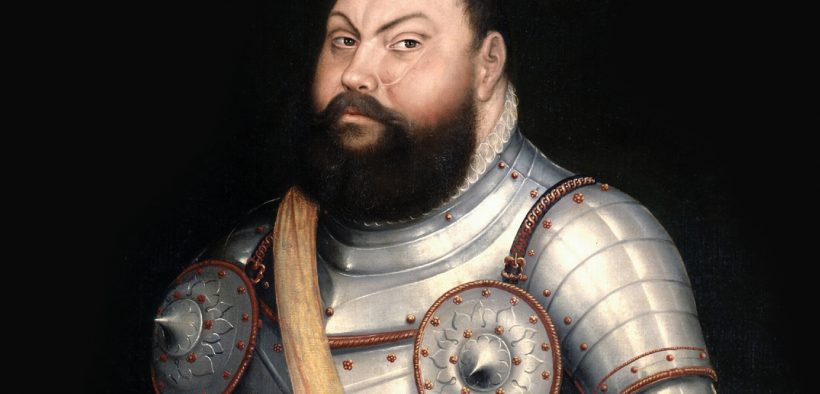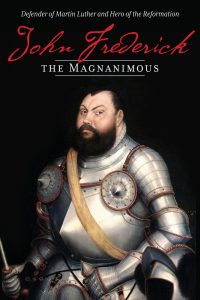 In January 2018, Concordia Publishing House published a first: John Frederick the Magnanimous: Defender of Martin Luther and Hero of the Reformation.
This is the first biography in English of the champion of the Reformation. The German version of the book appeared in 1903, written by Georg Mentz, a professor in Jena, on the 400th anniversary of John Frederick's birthday. Rev. James Langebartels translated the book into English.
Who is John Frederick?
In this 144-page volume, we learn that he is the son of John the Steadfast and nephew to Frederick the Wise, John's brother. Because Frederick the Wise did not have children, John Frederick was given both his father's and his uncle's name.
John Frederick loved to joust, collect books and was influenced by Luther's writings from an early age. In fact, he called Luther his "spiritual father." Luther considered the young prince a champion of the Reformation. Others called him the "protector of the purity of the Gospel."
Yet Mentz doesn't shy away from John Frederick's flaws. In this book, we discover his impatience towards diplomacy, weakness toward the influence of the nobility and more.
Why you should read John Frederick the Magnanimous
Since the book ends in 1532, with John Frederick ascending to the office of elector of Saxony, we don't yet learn why he was given the title "Magnanimous."
Will there be additional volumes coming out about his life? "Lord willing," Langebartels said. "It took George Mentz five years to prepare the second and third volumes of the biography. Will I be able to get them translated quicker than that? I hope so!"
In the meantime, anyone who is interested in the development of a prominent person of the Reformation—and his relationship to Luther—should pick up this book. More importantly, this is a detailed look at the roots of our Lutheran beliefs, beliefs LCEF love and share with you—yesterday, today and always.
Visit cph.org to order a copy of John Frederick the Magnanimous.