Keeping God At The Center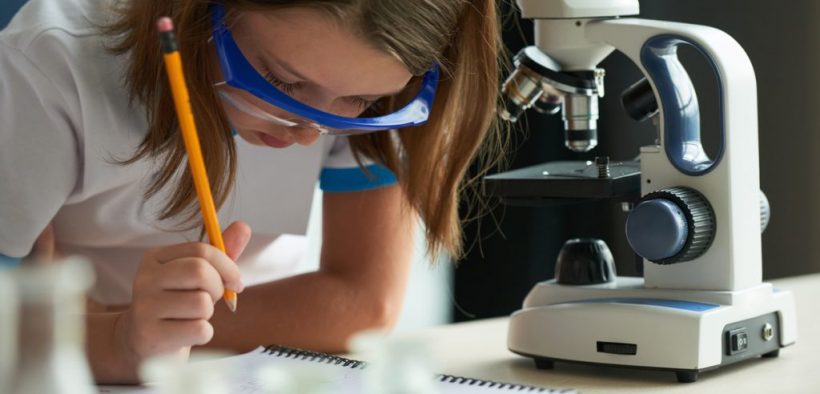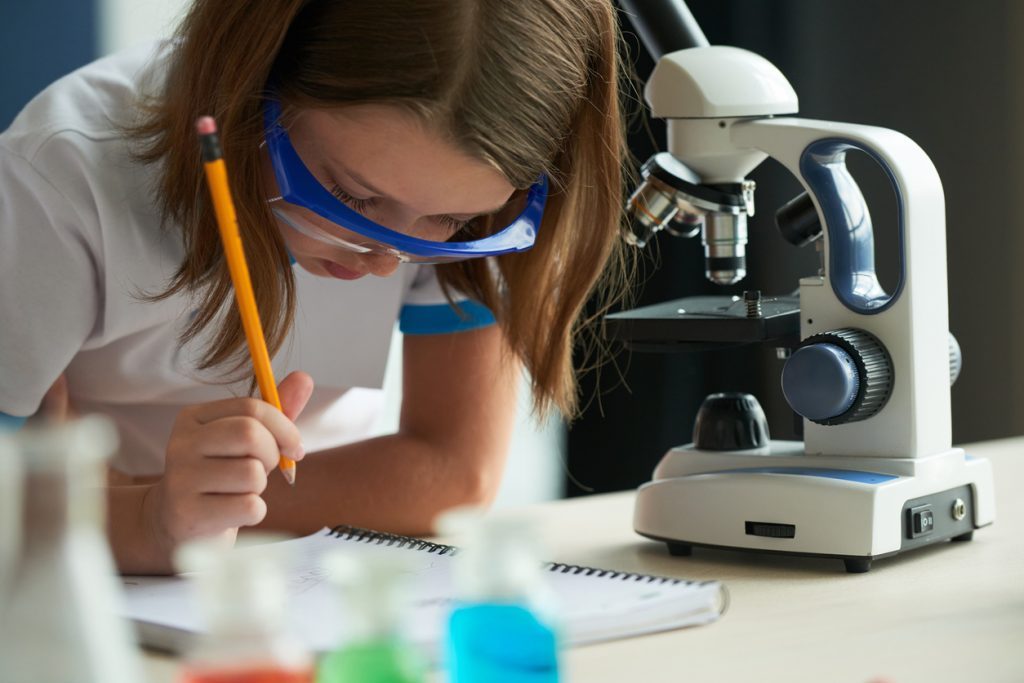 Right in the center of Long Island, New York, is the aptly named suburban community of Centereach.
Being in the middle of the action has its perks: Residents can bask in the beauty of the countryside on the east end of the island as well as revel in the energy of the city to the west.
Within the borders of Centereach, Our Savior New American School (OSNAS) is in the middle, too. Like many Lutheran churches and schools in the country, they exist in the midst of increasingly secular communities, which can be a challenge to sharing the Gospel and an opportunity for a winsome witness.
For OSNAS, though, being in the middle of it all means making a difference in the community.
Science and Scripture
One way they wanted to influence their community for the better was by offering a STEM (Science, Technology, Engineering, Mathematics) program that helped students academically and, at the same time, equipped them with biblical truth.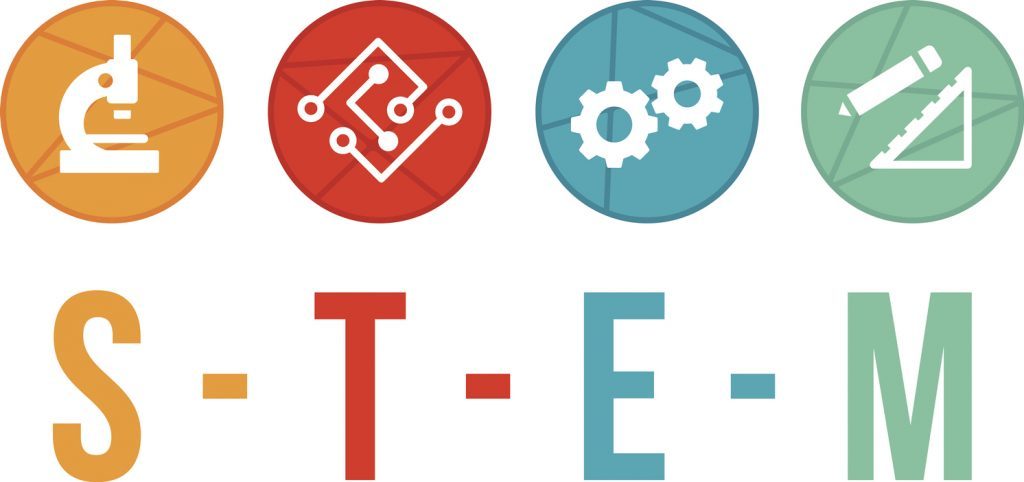 The school desired to "support a creation worldview by providing scientific support and evidence for creation, as well as Scriptures relevant to scientific principles and stewardship of our natural resources," shared Jacqueline Arns, teacher at OSNAS. "This would encourage and equip our students to defend their belief in creation when confronted by evolutionists and/or atheists. They would become a witness and an educational outreach to their community."
While the school already offered an established science enrichment program, OSNAS didn't have the funds to provide their students a dedicated STEM room. Instead, teachers had to rely on "teaching K-8th grade [science] in the small corners of their classroom," said Arns.
"Our purpose is to give glory to the Creator by learning about, appreciating, enjoying and caring for His creation. LCEF provided us with an opportunity that would have taken OSNAS many years to deliver. Thank you." – Jacqueline Arns | Teacher at OSNAS | Centereach, New York
Ideal assistance at the right time
When the school heard about Lutheran Church Extension Fund's (LCEF) 2019 Kaleidoscope Fund grant, a granting program established by LCEF in 2016, they jumped at the opportunity to apply.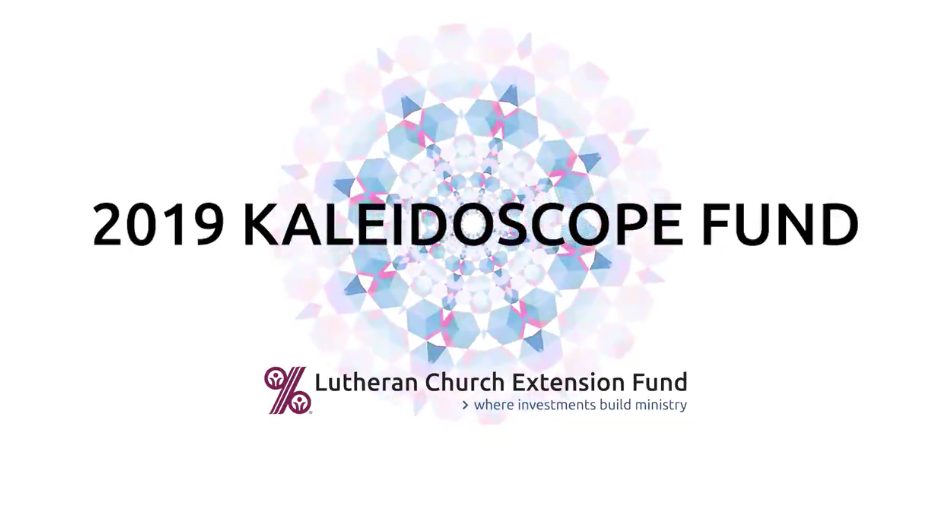 They hoped that creating a space for a STEM program would take the lessons out of the textbooks and make them come alive with "learning tools such as science materials, technology and an adequate environment for the students." This was exactly the kind of idea the 2019 grants were intended for.
The staff was overjoyed to have been selected, along with 25 other Lutheran schools across the nation, to receive a grant. Construction on the STEM space is scheduled to begin Summer of 2020 in preparation for the 2020/21 school year.
OSNAS called their vision the SEEDS program – which stands for Science, Environmental Education, Discovery and Scripture. The grant would allow them to set up and furnish a STEM resource room that would encourage hands-on learning, creative experimentation and lessons on the stewardship of the natural world from a Christian perspective.
A reason to reach out to neighbors
"The SEEDS program will provide us the ability to create an educational establishment that is centered around science … ," explained Arns. "This not only allows us to stay current with science, but with the right tools, we can also provide [the] truth of who God is and His power."
Not only that, but the school will now have another great reason to reach out to their neighbors in Centereach.
"Once this science and nature resource room is set up and functioning, it can be opened on occasion to neighboring schools and to the public," said Arns. "It would not be a typical nature center, however, because its focus would be on creation and on Scripture coexisting and harmonizing with science, which many in the secular world believe is a contradiction."
"Our SEEDS Center [will] shine God's light into the darkness and bring hope and inspiration and the Good News to a lost world, as well as encouragement, validation and spiritual reinforcement to those struggling with their faith. Our purpose is to give glory to the Creator by learning about, appreciating, enjoying and caring for His creation. LCEF provided us with an opportunity that would have taken OSNAS many years to deliver. Thank you."
With God's blessing, your prayers and the faithful support of LCEF investors, OSNAS is finding unique opportunities to glorify our only Sovereign and Lord in the Long Island community. Join us as we pray for OSNAS to be salt and light today and in the future.