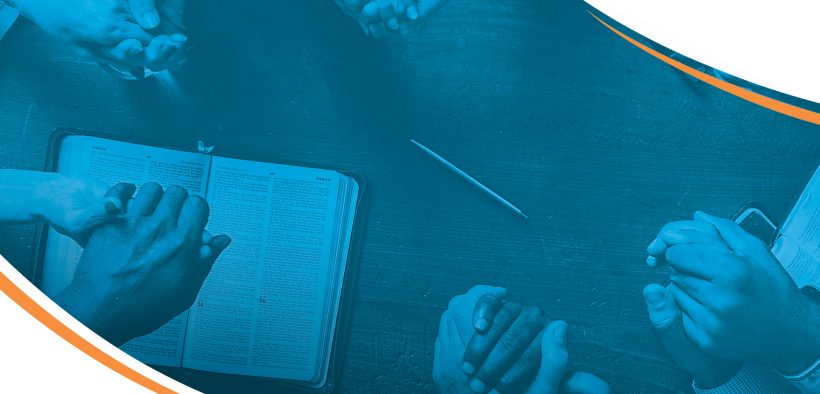 The Lutheran Church Extension Fund (LCEF) 2018 Fall Leadership Conference is a historic event stretching to the early 1980s, and this year it continued the tradition of presenting the Gospel-inspired results and benefits of church extension work. This year's conference was held in San Diego on Nov. 15-17.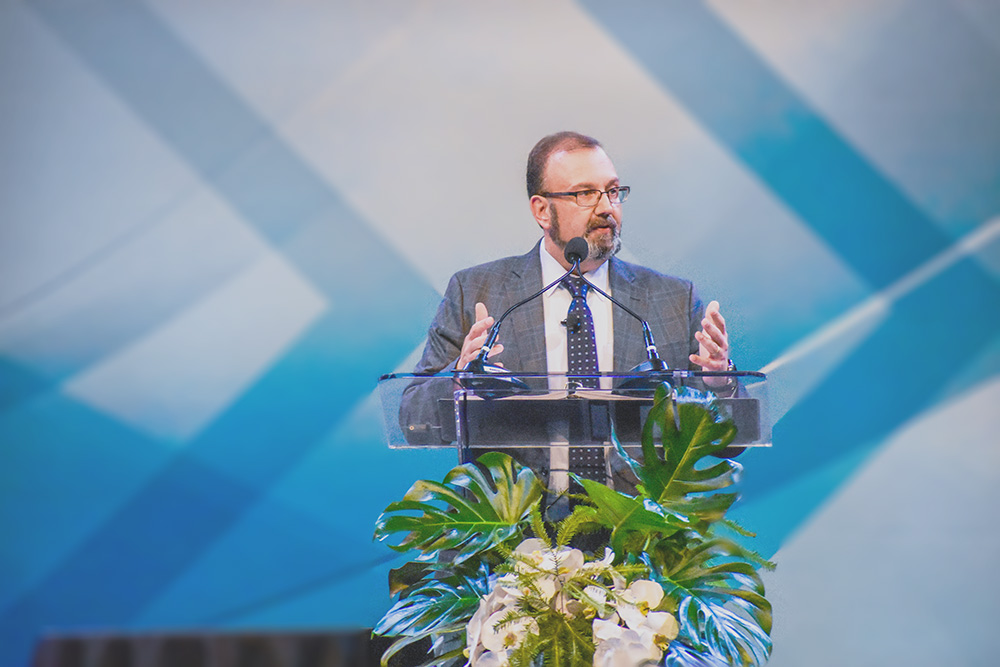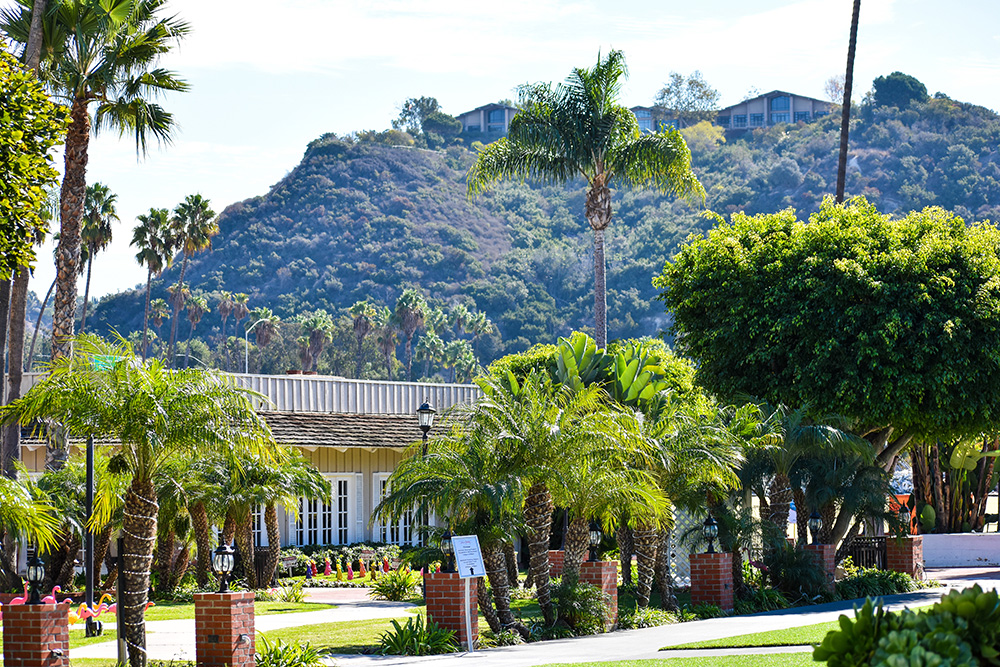 Organized around LCEF's annual corporate meeting, the conference serves as an opportunity to acknowledge and applaud all that God has done through LCEF's partnerships with The Lutheran Church—Missouri Synod (LCMS).
Every year the conference follows a theme. In 2016, the theme was living boldly. Last year it was loving boldly. This year's theme was "Lead Boldly."
One ministry leading boldly was Virginia Evangelical Lutheran Church Mekane Yesus in Annandale, Va. LCEF gave Mekane Yesus the 2018 Fred E. Lietz Mission Project Award, an award that recognizes the outstanding efforts of ministries associated with the LCMS. Started in 1997 as a northern Virginia Ethiopian congregation, Mekane Yesus was formally chartered in 2015 with the LCMS. Almost all of the 84 confirmed members are Ethiopian immigrants. Services are conducted in their native tongue.
"The culture of an Ethiopian congregation is different than a traditional Lutheran congregation," said Southeastern district executive, Rev. Dr. Yared Halche.
Retiring Southeastern LCEF District Vice President, Steve Heemann, said, "We have truly been blessed to partner with them. I have learned from them a new level of excitement and passion for ministry that is not typical of many congregations. They have welcomed us into their midst more as a treasured guest than as a provider of resources."
For their tireless and charitable work for their congregation, Grace Lutheran Church in Escondido, Calif., and community, Howard and Jackie Breitenfeld received the 2018 Fred E. Lietz Individual Ministry Award, which goes to LCEF volunteers who have shown extraordinary dedication in sharing the Gospel and the ministry of church extension.
During the award presentation, Steve Strauch, LCEF Regional Vice President—West, said, "Howard and Jackie taught Sunday school and served on numerous church committees over the past 60 years." For the past ten years, Breitenfelds also spoke at Lutheran Marriage Encounters.
Strauch added that Howard Breitenfeld has served as congregation president, elder, usher and on many call committees. "Most recently they were involved in helping to build the two-story school building at Grace," Strauch said, "where Howard served as the building coordinator between the congregation and the contractor."
The awards are named in honor of Fred E. Lietz, an early church extension pioneer and LCEF's first president.
The other award presented was the Arthur C. Haake Leadership Award, which honors a retired LCEF staff member for his or her service to the organization and the LCMS. This award celebrates the life of the late Art Haake—LCEF's second president.
This year LCEF presented two awards to two different recipients. Our first Haake Leadership Award Recipient was given to the late Bill Sharpe, District Vice President, North Dakota District, and Brenda Vickers, executive assistant to Haake and assistant secretary to the board of directors, received the other award.
Leading boldly
Noteworthy speakers like best-selling author and business speaker Patrick Lencioni and interrogation expert Eric Maddox, responsible for collecting the intelligence that lead to Saddam Hussein's capture, advanced the 2018 conference theme in their one-of-a-kind ways.
Diving into his book 5 Dysfunctions of a Team, Lencioni provided great perspective about leadership and the essential qualities that make up a successful team. Those qualities, Lencioni explained, start with trust.
"Remember teamwork begins by building trust," Lencioni said. "And the only way to do that is to overcome our need for invulnerability. Great teams do not hold back with one another. They admit their mistakes, their weaknesses, and their concerns without fear of reprisal. Trust is knowing that when a team member does push you, they're doing it because they care about the team."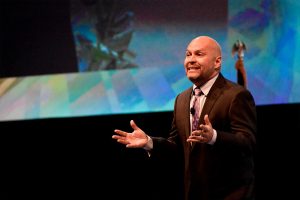 Maddox was an Army interrogator in 2003 when he was assigned to a Delta Force team in Tikrit, Iraq. Over a period of five months, Staff Sergeant Maddox conducted over 300 interrogations and collected the intelligence which directly led to the capture of Saddam Hussein. For that, he was awarded the National Intelligence Medal of Achievement, the Defense Intelligence Agency Director's Award, the Legion of Merit and the Bronze Star.
From this story, Maddox demonstrated that bold leaders listen with empathy and sincerely care about the people they lead.
Other speakers included LCEF President and CEO Rev. Bart Day; Bob Harvey, president and CEO of the Greater Houston Partnership; Gretchen Jameson, senior vice president for strategy and university affairs at Concordia University Wisconsin and Ann Arbor; Dr. Leo Mackay Jr., businessman and a former deputy secretary of the United States Department of Veterans Affair; Edwin Meese, Ronald Reagan Distinguished Fellow Emeritus at The Heritage Foundation; and Michael Meese, executive vice President of American Armed Forces Mutual Aid Association.
Rev. Dr. Alfonso Espinosa—senior pastor of Saint Paul's Lutheran Church of Irvine, Calif. led our conference Bible studies with a focus on understanding our faith is full of dualities and paradoxes, a reference to 2 Corinthians 5:7, "We walk by faith, not by sight."
"When we are mindful of these dualities," Espinosa said, "then we discern with greater precision ourselves, our environment and those we lead and serve."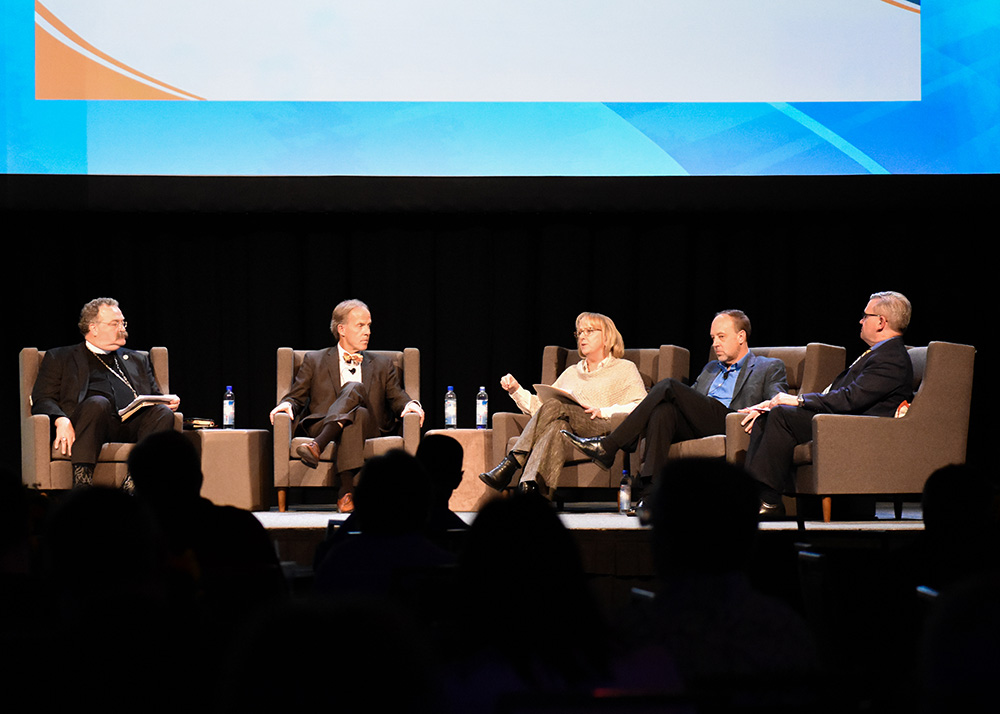 On Saturday afternoon, LCMS Chief Mission Officer Rev. Kevin Robson facilitated a panel discussion with leading voices among Lutheran education and Recognized Service Organizations. Panelists included Rev. Dr. Matthew C. Harrison (president of the LCMS); Rev. Dr. Patrick T. Ferry (president of Concordia University Wisconsin and Ann Arbor); Sue Hewitt (executive director of UpWorks, a Christian non-profit in St. Paul, Minn.); and Dr. Kurt Senske (chief executive officer of Upbring, formerly Lutheran Services of the South).
The panel discussed topics like bold leadership for the Church in the 21st century and ways to reach across cultural, language and geographic boundaries.
Gathering of the Church
The conference highlights the impact LCMS ministries are having on their communities through LCEF support. Through the stories shared and awards given, attendees felt a sense of pride in the ongoing work of the Church, as well as confidence to continue building a bold future upon that solid foundation.
"The Fall Leadership Conference this year was my first," said Gary Rezeau, member of Hope Lutheran Church, Melbourne, Fla. "I participated in all the events, and found my time well spent and the quality of the presentations top notch."
The servant event, hosted just hours before the conference officially starts on Friday, is the highlight of the weekend for many attendees. This event invites people to participate in a benevolence project. This year, care packages were filled for Naval Base San Diego sailors. Those packages were delivered by Rev. Scott Shields, active duty Navy chaplain serving in San Diego. Shields also served as conference chaplain.
The business of church extension
After worship, Sunday morning was dedicated to LCEF's annual meeting, which serves as an official review of the fund and current organization objectives. LCEF Board of Directors (BOD), officers, members-at-large, former staff, district vice presidents and district voting delegates attended this two-hour gathering.
George Cook, international consulting director with Graystone Consulting, shared a positive outlook on the economy, tempered by four concerns: the trade war with China; rising interest rates; wage inflation; and rising oil prices.
LCEF President and CEO Rev. Bart Day reported on LCEF's 2018 fiscal year performance metrics, namely an increase in number of new investors and a loan delinquency rate below 1%; announcement of earnings distribution to the Synod and partner districts ($2,139,095); and core initiatives for 2019 fiscal year (develop greater partnerships with LCMS entities and ensure continued financial and operational health of LCEF).
Members voted and re-elected incumbent Don Scifres of the Indiana District for a BOD seat in the LCEF East Central Region. Scifres is president of SmartFile in Indianapolis and serves on the LCMS Indiana District Board of Directors. To fill a vacancy in the LCEF North Central Region, members voted and elected Christopher Soyke from the LCMS South Wisconsin District. Soyke is a life-long banker, technologist and marketing leader. Additionally, members re-elected Ron D. Wheeler of the LCMS Missouri District to a BOD seat in the South Region. Wheeler is the founder and president of MKI Inc., an insurance product provider he started in 1990.
Ending on a strong note
The lead boldly theme energized the attendees and all the presenters connected back to it. This truth could be seen on display during Sunday's Closing Service.
"We appreciate all of our investors and borrowers and friends," Day said. "We look forward to seeing you next year in Houston where we will celebrate all of God's blessings that have been poured out on LCEF."
LCEF, a non-profit organization, has served as the financial extension of the LCMS since 1978, offering funding and resources to congregations, schools and rostered church workers through investment support of LCMS members.
The mission of LCEF is to support the Church in fulfilling its mission of sharing the Gospel of Jesus Christ by being a Christ-centered servant partner of the LCMS, ensuring that funds and services are available now and in the future.