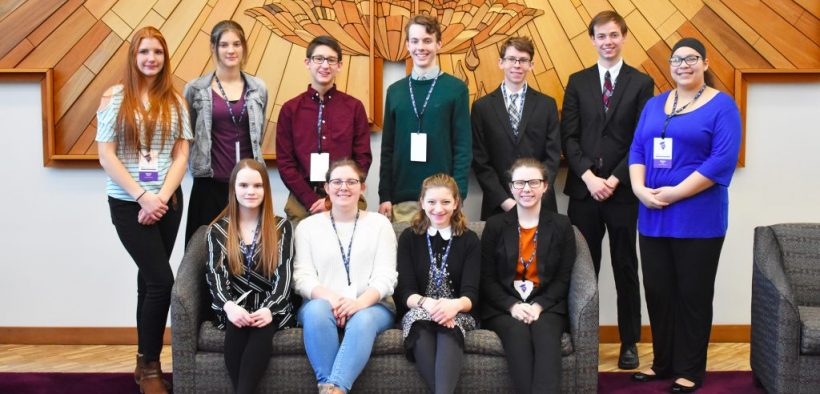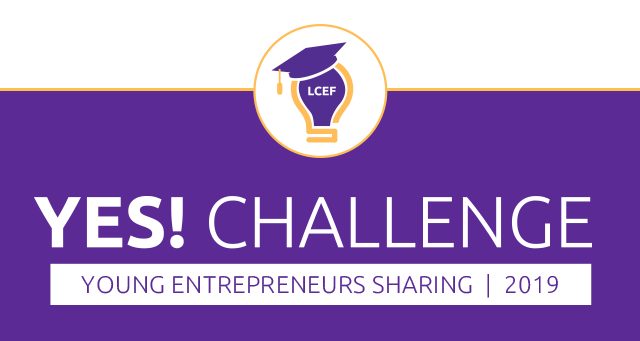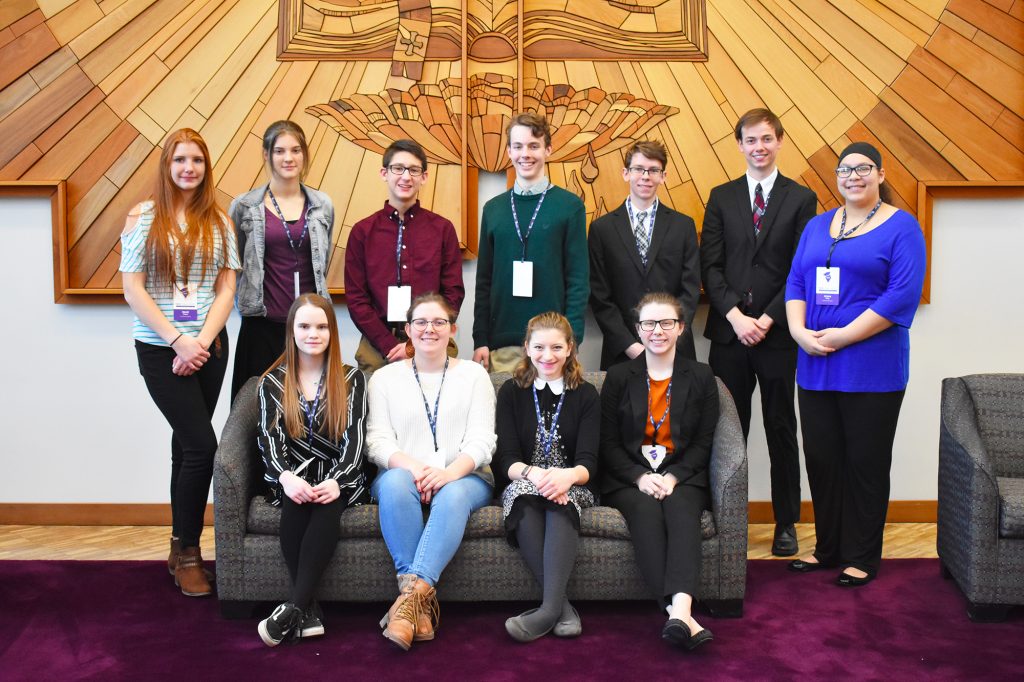 Three teams. Three presentations. Three innovative business ideas. That sums up Lutheran Church Extension Fund's (LCEF) second annual YES! Challenge, a business competition for St. Louis area Lutheran high schools, held at the LCMS International Center in St. Louis on March 5.
Metro East Lutheran High School, Edwardsville, was awarded first place.
Senior Olivia Thoelke said the honor "lets us know that our idea has legs and is likely to be successful in the real world." Would they consider launching the idea if given the funding? "Possibly!" Thoelke said with a big grin.
The unique business ideas
The competition began the morning of Tuesday, March 5 at the LCMS International Center, Lutheran high schools North, Farmington and Metro East were each given 20 minutes to solve this specific challenge:
Create a business that can be implemented in your school to create a greener, more eco-friendly environment.
Lutheran North presented CRUSR, a ride-sharing company targeted at high school students who want reliable transportation. Based on their surveys, over 60% of North students would participate in this service either as a driver or rider. All the students who took the survey either drive or take a taxi/Uber home.
Farmington went second. Their business idea involved the production and distribution of soap made out of goat's milk. For the three juniors behind this idea—Isabelle Carroll, Danel Reese and Ashley Wright—the business has been in operation and profitable since 2010.
Closing out the day of presentations was the Metro East business class. They opened their presentation with a visually appealing logo for their hypothetical company, Alt-Waste, a sustainable business system to convert food waste into an eco-friendly product that gives back to the soil and environment. Under the supervision of a faculty member, local high schools students will staff the operation.
The gift of Lutheran education
While all the students confessed to some level of anxiety, each performed in a professional and polished manner, complete with documents like SWOT analysis, balance sheets, growth predictions and sustainability projections.
Fifty percent of a school's score was determined from their presentation. Their business plan book–a document they turned in two weeks prior to competition day–determined the other fifty. A panel of four judges evaluated the presentations and plan books.
Judges included Carrie Dickherber, LCEF manager – payroll and general accounting; Andy Grote, director of LCEF national lending; and Casey Carlson, LCEF district vice president, Missouri. Grote said he found the "teams' interpretations of their business plans interesting" as they came to life on the stage.
In his opening remarks, LCEF President and CEO Rev. Bart Day said "this special contest was an opportunity" to offer something unique to the Lutheran schools in the area, giving back to the "gift of Lutheran education."
Metro East went home with the first-place trophy and $500 in prize money. North and South also received $500 each for their hard.
YES! is an acronym for Young Entrepreneurs Sharing.