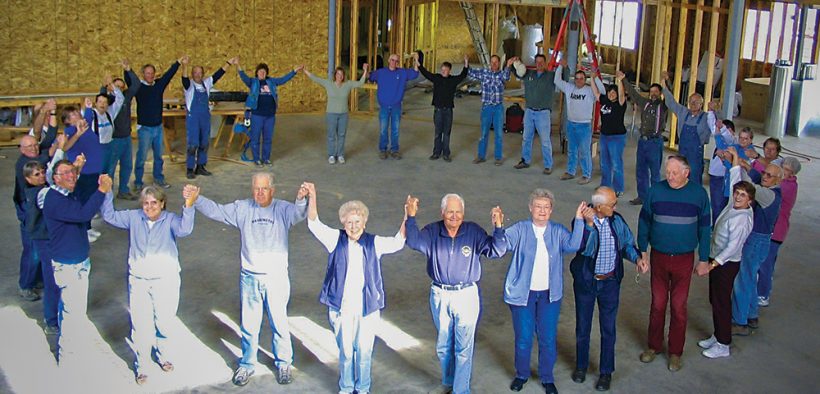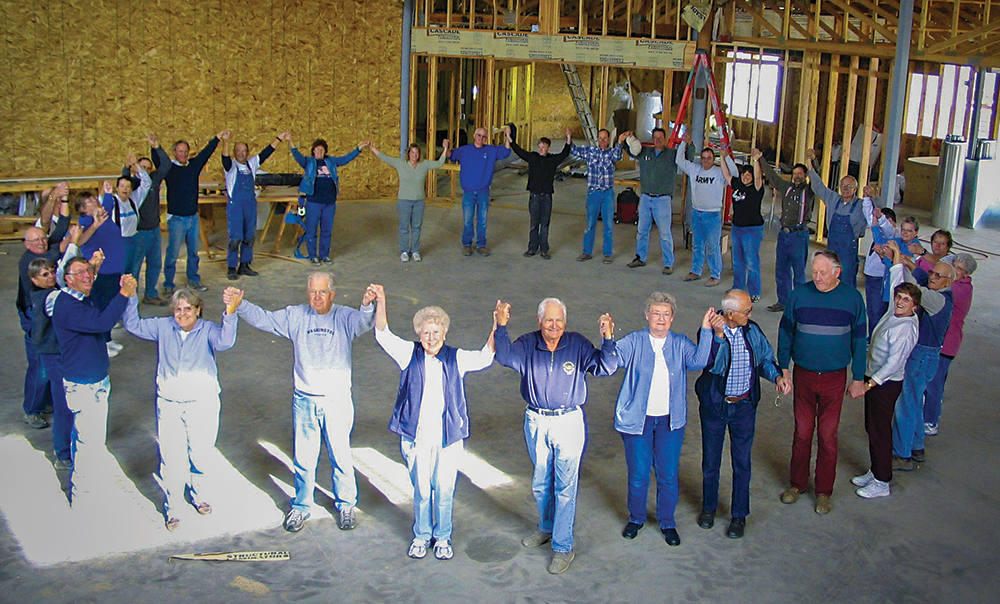 Since July 1, 2003, Laborers For Christ (LFC) has been part of Lutheran Church Extension Fund (LCEF). Their work epitomizes LCEF's mission – walking alongside LCMS ministries showing God's uncompromising love.
Laborers give their time and talents to projects that lower construction costs for Lutheran ministries. The savings afforded by using their expert talents is often the difference between a church pursuing a project and not pursuing it.
One of the comments that gets thrown around a lot is that laborers are giving back. "This isn't a job – it's an opportunity," said Dave Rohlf who worked as a civil and agricultural engineer before joining Laborers For Christ. Today he's doing "what I want to do, not what I have to do."
It's an ideal ministry for those who want to build for eternity.
Over the years, LCEF's marketing department has contributed to promoting this wonderful work. Freelance writer Kim Krull has been interviewing and writing about LFC projects like the expansion at Concordia Lutheran Church in Macungie, Penn., or North Valley Christian Academy's new campus in the foothills of Phoenix. Every story is eventually shared in LCEF's national magazine Interest Time, as well as on our website.
This promotion generates interest.
For example, the recent tribute to Dale Vogt – featured in Interest Time – motivated a number of people interested in working for laborers to call our office. We got similar results after publishing a new brochure titled "Are Looking for a Satisfying Next Chapter of Your Life?"
LFC stories are also often shared on LCEF's social media sites. Once or twice a month, you'll find videos, photographs or stories about Laborers For Christ being shared on our Facebook page or Twitter account.
Because of your loving and faithful support as a laborer you are helping to strengthen Lutheran organizations. On behalf of all of us at LCEF, thank you!