A lofty and noble mission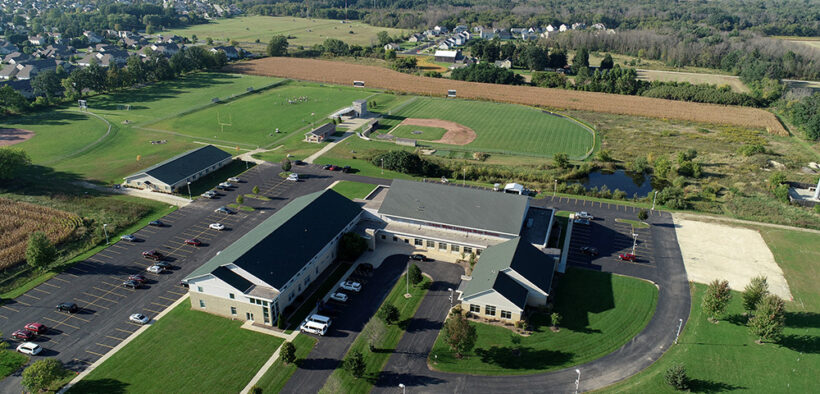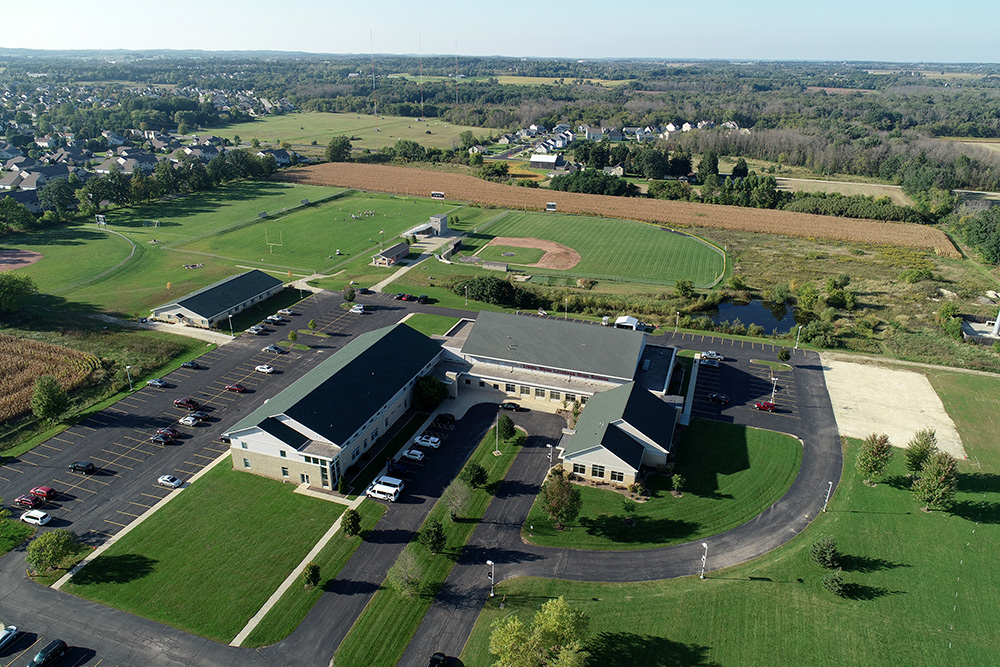 "High school is often the first time in a student's life when their parents are no longer the biggest influence in their life," said David Miskimen, executive director of Living Word Lutheran High School in Jackson, Wisc. 
"It's important who we surround our children with, because they need to have good mentors who will challenge them to grow in faith, intellect, athletics and in the arts."
It's ever-so-crucial, then, that Lutheran schools get the support they need to provide a space for students to branch out and continue their Christian formation. This is exactly what Living Word Lutheran High School seeks to do.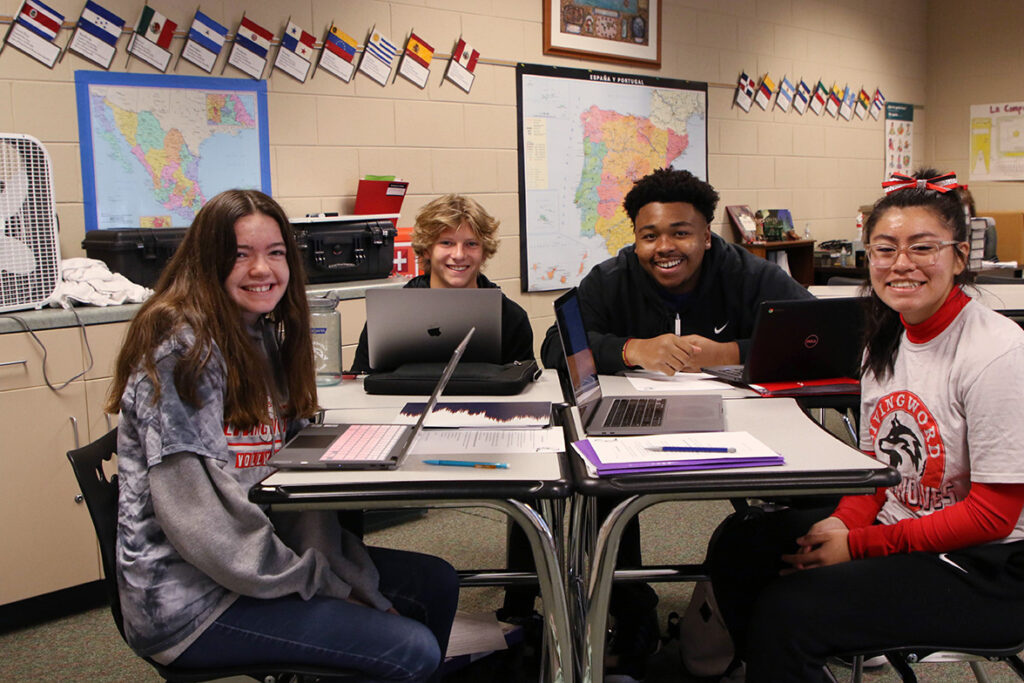 How a SMART Loan updated critical systems at Living Word
With a hearty relationship with Lutheran Church Extension Fund (LCEF) already in place, Living Word turned to their ministry partner for a SMART Loan when it was time to update, upgrade and polish their space to serve their mission of growing their students in the faith.
"We had a mortgage with LCEF from the initial building of the school, and they've worked with us all this time as partners in ministry," said Miskimen. "But when I heard about the SMART Loan from LCEF South Wisconsin District Vice President Diana Raasch, I thought, 'Why wouldn't people take advantage of this? It's an interest-free loan for the first year, and we serve a God of abundance, not of scarcity!"
The school's boilers were in rough shape, and their air conditioning was out completely, so a project needed to be done.
"We didn't want to wait nine months because, since this was work we'd have to do eventually, we might as well just take care of it now," Miskimen said.
LCEF's SMART Loans for educational institutions are designed exactly for this purpose—to help meet the
short-term financial needs of LCMS elementary, middle and high school associations and related recognized service organizations (RSOs).
The process was easy and painless for Living Word, and they were able to make the necessary repairs right away so that they wouldn't miss a beat.
"When we reached out to Dan [Brown], I thought it was almost too easy," explained Miskimen.  "I wasn't even sure what the interest rates were [for the SMART Loans] because we never intended to come up short. The idea of not achieving didn't occur to me."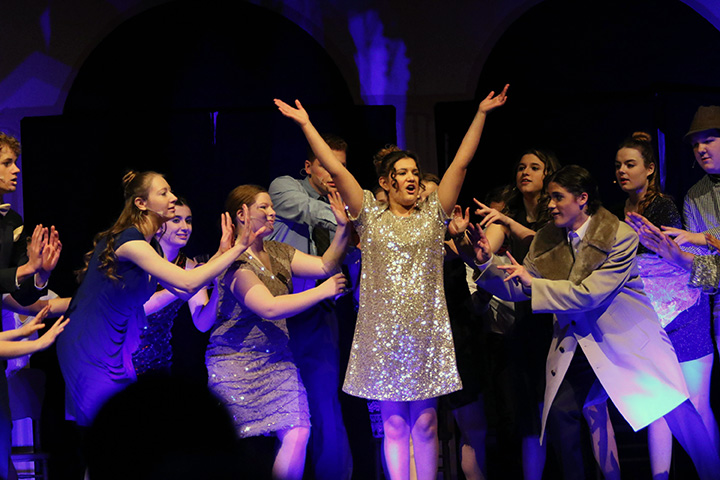 Second SMART Loan leads to "extreme makeover" of school
After they'd paid off their loan early–just one short year later–another opportunity arose for making Living Word Lutheran look its best. They decided to do an "extreme makeover" of the school, including remodeling the bathrooms and locker rooms, expanding and repaving the parking lot and caring for other "facelift" projects around the campus.
Once again, an LCEF SMART Loan was in order.
"The second time around was a little more fun," Miskimen said. "A 20-year-old building meant 20 years of wear and tear, so we thought we'd get another project done in the off season when there is less traffic there on campus."
Using SMART Loan dollars, the school took care of the necessary work and then made paying for it the focus of their upcoming auction season.
"It was an easy sell!" said Miskimen. And once again, they were able to pay off the loan quite early.
"Living Word Lutheran School has utilized Smart Loans multiple times and for various reasons," shared Dan Brown, vice president of national lending at LCEF. "[Miskimen's] goal was to find a way to do the projects in the most cost-efficient way and retire the debt early to maximize cash flow. It's a smart use of the SMART Loan!"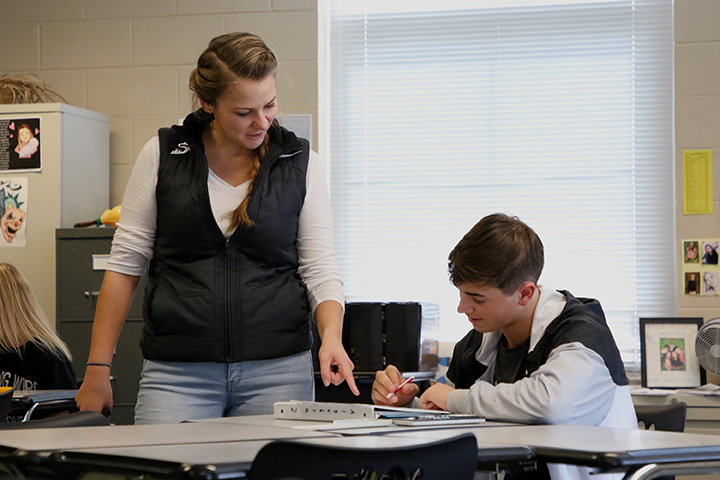 "Go and prosper" with an LCEF SMART Loan
For Living Word, taking a leap of faith when embarking on a sizable project looks a bit different than in other places.
"It was important to us to leverage any and all resources to advance the mission of the high school," Miskimen shared.
Living Word Lutheran High School continues to thrive, and the students and staff have loved and appreciated the added square feet, updates to the building and overall nurture and care of the school's leadership. And according to Miskimen, the projects won't be stopping anytime soon.
"We always want to have a project going on here all the time!" he laughed. "We take pride in it. We don't always have to spend money, but we won't be content sitting still. We'll continue to do what Christ calls us to do in the Great Commission, and always move forward."