At the crossroads of growth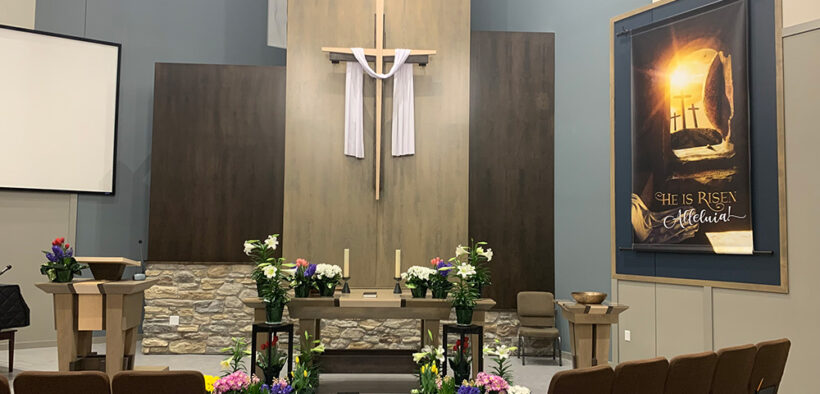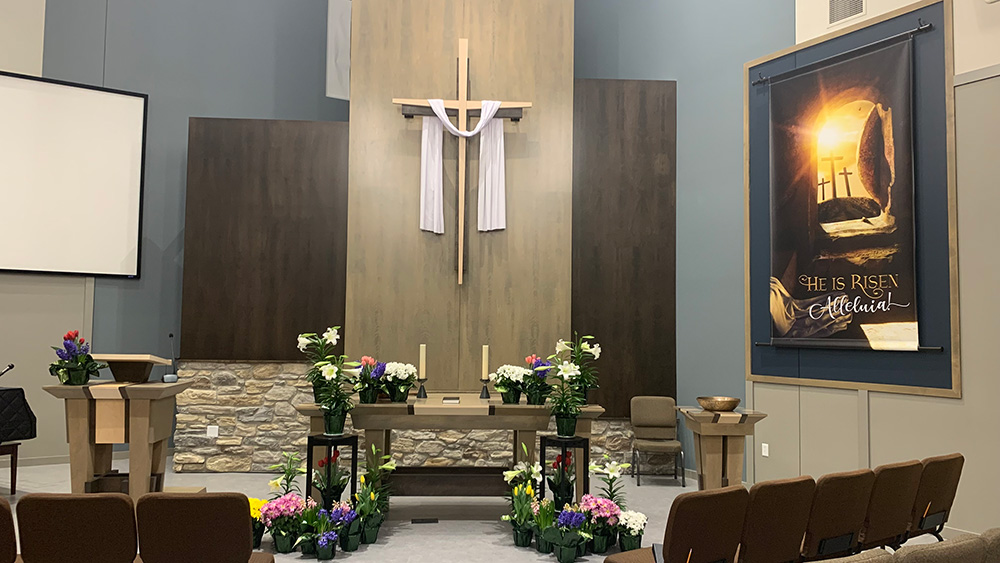 Cross Lutheran finds new home
after trials, waiting and suffering
Cross Lutheran Church in West Port, Wisc. knows a thing or two about suffering. And trial. And waiting. The church itself had been a vision in the works for many years.
"The original group of people had been working for a long time to see if they could get a church started on the northwest side of Madison," explained Rev. Joel Brandt, pastor of Cross. "These conversations happened probably 30 years ago, and people didn't think it would ever happen. There were so many ups and downs in their journey. For the original 12 people, it was like pushing a boulder uphill the whole time."
Eventually, the idea for this new church "gained some traction with the South Wisconsin District and [sister congregation] Bethlehem Lutheran Church in Sun Prairie," Brandt said.
With the support of the district and a local congregation, Cross was able to find an inexpensive clubhouse space to rent until they could—hopefully—purchase their own land someday. And despite these humble beginnings, the church began to grow.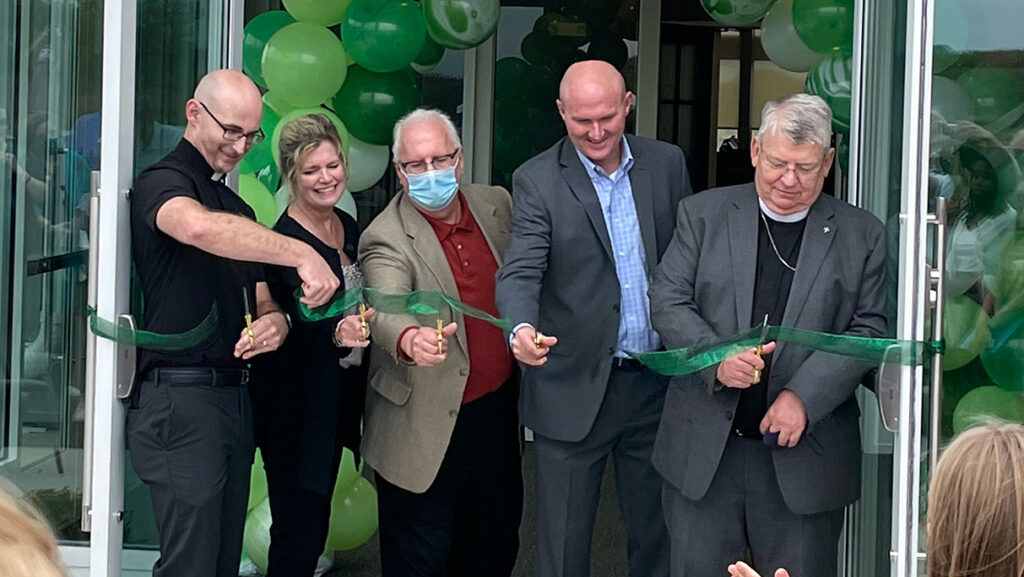 "The clubhouse had absolutely nothing," recalled Brandt. "If we couldn't fit it in a car, we didn't need it. But we outgrew that and needed to add a service. It was tough. There were so many challenges with growing without a permanent residence."
Still, "God provided for us through this time. We partnered with [Bethlehem] who allowed us to print our bulletins there, use the copier, etc.," Brandt said.
Extra support from a sister church meant that the new mission of Cross would have far fewer expenses, allowing them to save for their building fund from grants received. When it seemed as though things were moving in the right direction, they would make plans.
Those plans didn't always work out.
"God put the brakes on the project and slowed us down with roadblocks from time to time," shared Brandt. "It was agony. But now we know He was giving us time to prepare, and we are thankful now that we were able to do that."
"It was a joy to see the excitement
of the pastor and people of Cross
Lutheran Church as they launched
their first service in the new facility."
– Rev. Mark Frith
Cross meets goal with help of sister congregation and LCEF
Finally, the time was right. Rev. Brandt was called to be the mission planter for Cross in 2015 and called upon the healthy relationship with Lutheran Church Extension Fund (LCEF) already in place.
"Diana Raasch guided us along in the process," Brandt said of the LCEF District Vice President for the LCMS South Wisconsin District. "And we found that LCEF understood churches and limited resources and processes and plans in ways that other local banks ultimately couldn't understand."
The growing mission plant chose to partner with LCEF for both their capital campaign and building loan. LCEF Ministry Solutions provided expert guidance on this long-awaited project.
In 2020, the fund drive began for Cross Lutheran. Of course, another big event made itself at home in 2020, right in the middle of all the decision-making at Cross.
It was a challenge, but thankfully everyone at Cross was accustomed to just these sorts of trials while other fellow Lutherans were there to support them. For example, the clubhouse shut down when the pandemic started. Bethlehem offered Cross a place to worship on Saturday nights.
As it turned out, this timing proved to be a blessing once again. When the associate pastor at Bethlehem took another call, the church was left with only one pastor. Brandt saw this as an opportunity to give back to Bethlehem.
"This was a rare opportunity for us to help them," he recalled. "We set up a preaching rotation where the two churches worshiped together. This was around the time when Cross was buying land and closing on the contract. During all this, Bethlehem members even helped pledge money to help Cross out! We were able to meet our pledge goal of $300,000. We actually received $600,000 in pledges!"
Brandt described this experience as a "beautiful picture of churches helping churches."
From then on, more plans finally seemed to fall into place for Cross. They purchased and broke ground on 1.5 acres of land in March 2021 and dedicated the space in October.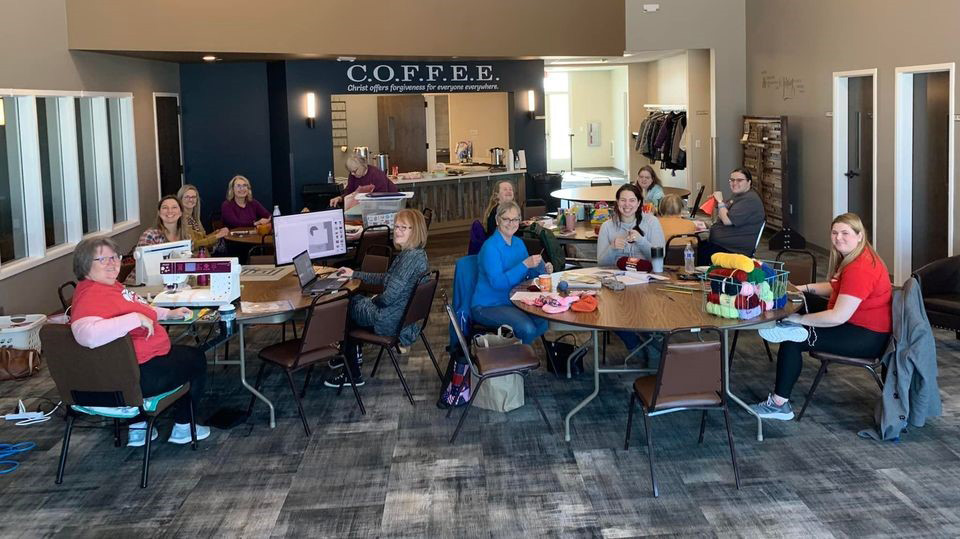 "It was a joy to see the excitement of the pastor and people of Cross Lutheran Church as they launched their first service in the new facility," said Rev. Mark Frith, LCEF vice president of Ministry Solutions. "Within a couple of months, people in the community discovered the congregation and Cross' members noticed a growing number of guests on Sunday morning. To God be the glory for seeing a budding congregation take its place in the midst of this growing community."
Together, under the cross of Christ
The good news is, through all difficulties, the Body of Christ has been and will continue to be at work. Cross Lutheran Church has never had to do it alone.
"The South Wisconsin District and many churches helped Cross become what it is," said Raasch. "LCEF has had the pleasure of working with them even before they were Cross Lutheran, and in a time when many churches are thinking of closing, or are anxious of current difficulties, Cross with the help of the Holy Spirit, has overcome much."