A loving community inspired a future Director of Christian Education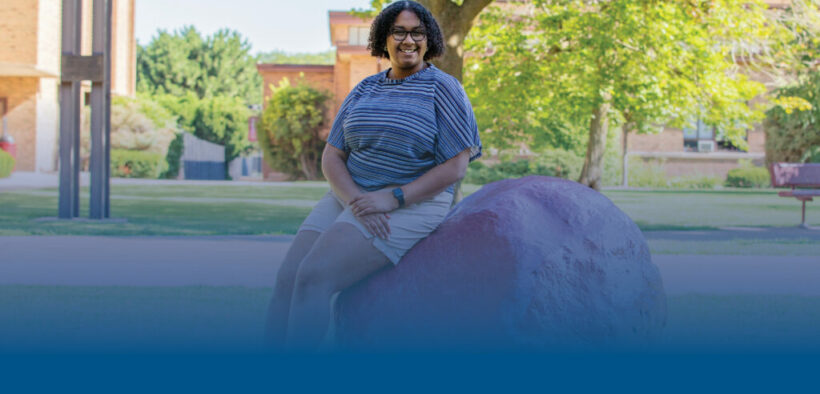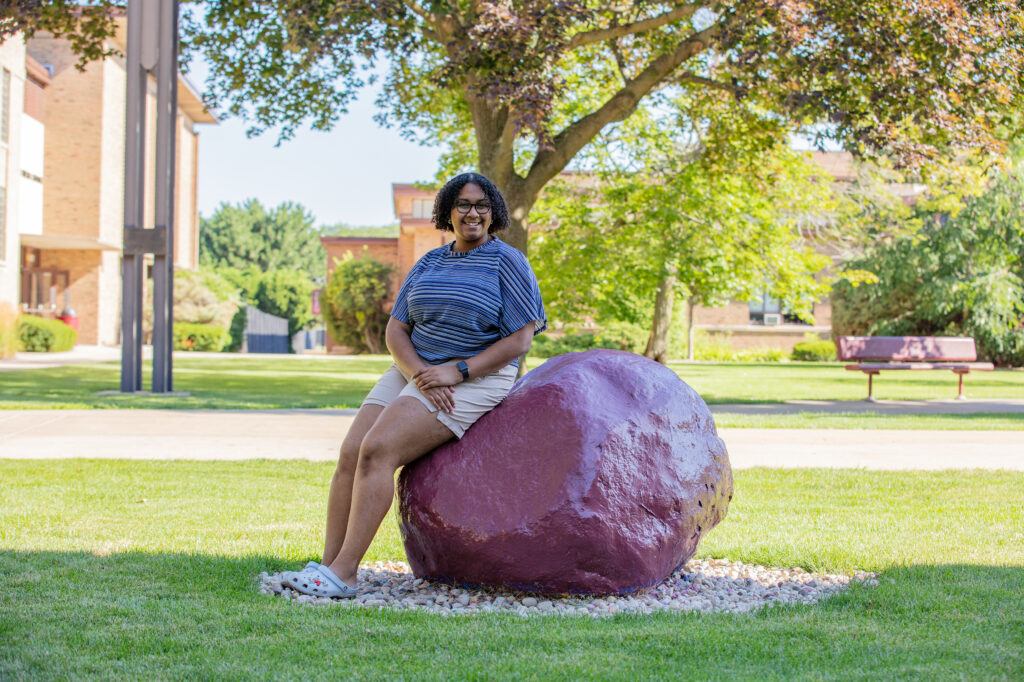 Mackenzie Jean-Marcoux found herself replacing the roof of a home near Asheville, N.C.
She's not a roofer. Never has been. But she met friends in high school who encouraged her to join the youth group of St. John's Lutheran Church in Midland, Mich., That led her to a servant event in North Carolina. And there she was on the roof of a home on the side of a mountain.
"I'm terrified of heights," Jean-Marcoux said. "For the first five days, I refused to get on the roof."
That trip—along with St. John's Director of Family Life Ministry Anna Kruger, who led the youth group—was influential in Jean-Marcoux's life and career path. She is in her senior year at Concordia University Chicago (CUC), River Forest, Ill., to become a Director of Christian Education (DCE).
"She's always been and still is my number one support," Jean-Marcoux said of Kruger. "I'm very grateful for her."
Jean-Marcoux recalls a loving community at St. John's, and a group of people who showed her what it means to be loved by God. "I didn't grow up in the church," she said. "So that was totally bizarre to me at first, but it's something that I still value now."
The youth group enjoyed Bible studies, fellowship during meals and small groups in their downtime. For Jean-Marcoux, the evening worship service—a short traditional prayer service—left the biggest impression.
"We all spent time going up to and praying at the altar," said Jean-Marcoux, who gives campus tours to prospective students at CUC through the admissions department. "That was probably my favorite part. Just being up there for five to 10 minutes, praying on my own and connecting with God in that way was really nice."
Jean-Marcoux's path to become a DCE is aided by the Dr. Rosa J. Young Opportunity Scholarship, of which she was the first recipient. Created in 2021 to recruit, retain and support African Americans pursuing church work, the scholarship honors the life and legacy of its namesake.
Known as the mother of Black Lutheranism in central Alabama, Young (1890-1971) helped found and develop 30 schools and 35 congregations in rural Alabama with the support of The Lutheran Church—Missouri Synod (LCMS).
The scholarship is available to African American students at Concordia, Chicago; Concordia University Wisconsin, Mequon, Wis.; and Concordia University, Ann Arbor, Mich., who want to become pastors, teachers, DCEs and other vocations in LCMS church work.
In partnership with the LCMS Foundation and with approval from the LCMS Board of Directors, Lutheran Church Extension Fund (LCEF) designated $550,000 to seed the scholarship fund.
"Here I am, send me, Lord"
For Jean-Marcoux, the scholarship has allowed her to focus on her studies during her senior year while preparing for a one-year internship. She will learn her internship placement in April, which has led to some anxiety on everything from apartment hunting to a membership with Sam's Club or Costco.
"I am very much a planner," Jean-Marcoux said. "I want to know every detail as early as possible. But God has blessed me, especially in these last couple weeks with a "Here I am, send me, Lord" attitude. While I would like to know if there'll be a Sam's Club or a Costco, I'm not super worried about where I'm going. I know that God's already got it all figured out, and I totally trust Him."