The land of Victory: How Victory Lutheran turned to LCEF to navigate a real estate lawsuit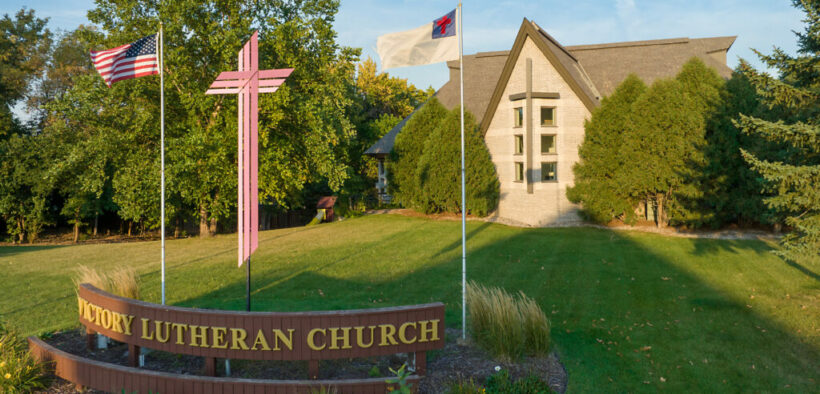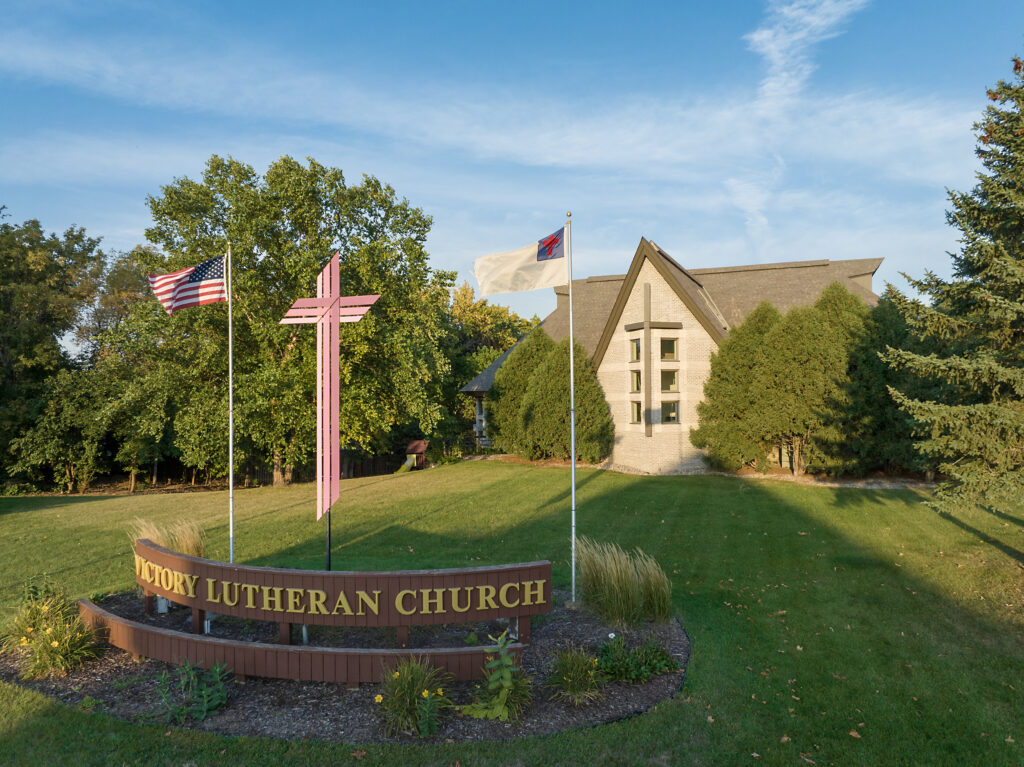 Vernone Feyereisen's door bell chimed. It was 10 to five on Friday afternoon before Memorial Day weekend, and a well-suited woman greeted her kindly. She asked for Ms. Feyereisen's name and chit-chatted for a moment.
The stranger then handed Feyereisen papers.
"My knees buckled," Feyereisen said. "She told me, 'You're being sued.'"
Feyereisen serves as the coordinator for Victory Lutheran Church in Eden Prairie, Minn. That made her the contact for a lawsuit against the church.
"I went upstairs," she said, "and I thought, 'I really don't know what to do,' so I called Pastor and told him."
Pastor Brendan Prigge was on vacation in northern Minnesota, relaxing on a beautiful golf course, trying to beat his sister in a round. His phone rang.
"I don't always answer my phone when I'm golfing, but I pulled it out and saw who it was, and of course answered," he recalled.
Feyereisen told Prigge the church was being sued.
"For what?!" he immediately responded.
She explained that it had to do with a neighbor claiming part of the church's land as their own, something called adverse possession—when someone uses a part of your land at no contest to you for a number of years, then it legally becomes their land.
Prigge assured Feyereisen they would figure it all out when he returned from vacation. The following week the board met, which included the financial secretary, Pam Bandy, who is also a licensed real estate agent in Minnesota.
Finding the right help at LCEF
When the board met with Prigge, Feyereisen and Bandy, they thought it wise to contact Lutheran Church Extension Fund (LCEF). First, because LCEF holds the mortgage to the property, but also because Prigge heard that LCEF might have knowledge and resources to help them navigate the potential real estate issue that led to this lawsuit.
"We're not just a lender," said Tom Campbell, senior vice president of LCEF's Real Estate Solutions. "We are able to help them through this."
LCEF helped Victory Lutheran in numerous ways. Campbell and his team were able to:
Provide perspective on the situation.
Connect them with a trusted local real estate attorney.
Walk with them through every step of the process.
Help with financial support for needed fees.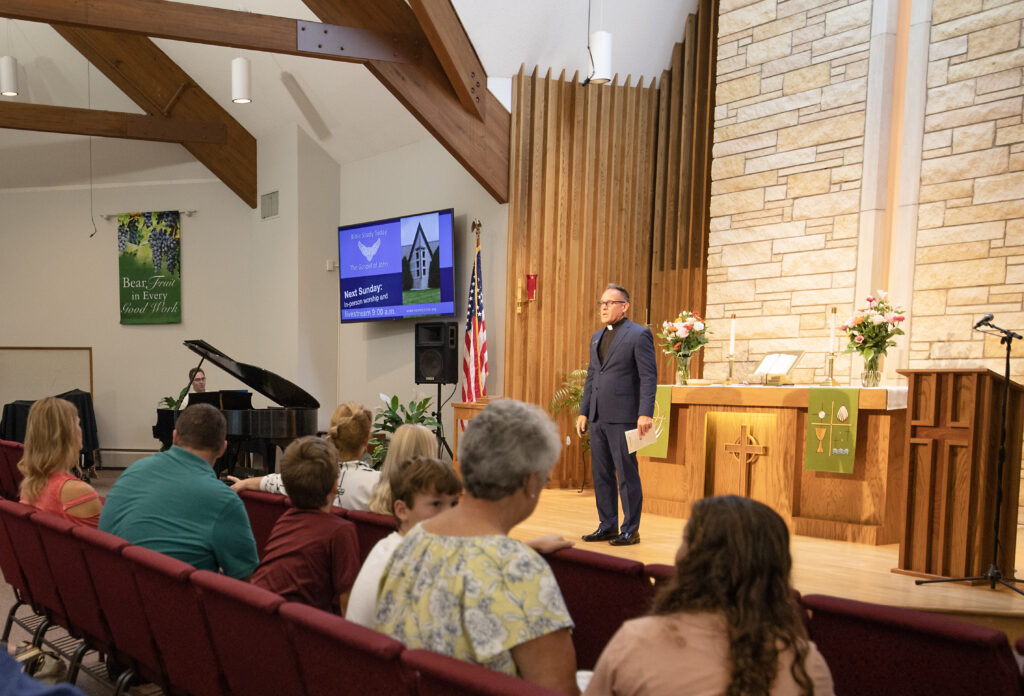 Sorting through the lawsuit
Victory Lutheran owns about five acres of land that leads into a wooded area, which serves as drainage.
A neighbor in a tract of housing on the other side of the woods, developed the land beyond their property line into the church property. They built a retaining wall, added a fire pit and poured a basketball court. Some of the additions reached into the church's legal property. The homeowner used the space for more than 15 years, dating back to 1999.
Minnesota's statute says if you use property—that an owner does not use—for more than 15 years, it's yours to claim. Back at Feyereisen's door, the neighbor was suing the church for the legal rights to the land.
However, Victory Lutheran's board felt strongly not to simply give the land to the neighbor.
"It's really not our land," Prigge said. "No. 1, LCEF provided the loan for the property, so they have a say. And No. 2, it's Kingdom land. Believers in Christ put up the money to purchase this land to be used for that purpose."
They wanted to honor the Lord in how they handled the situation and also be faithful stewards of God's resources. "You can radiate the love of Christ, but also do what's right," Prigge said.
Finding a resolution
Bandy, the real estate agent who volunteers as the financial secretary at the church, researched the land value as it relates to the neighbor—increasing their lot size and not needing to destroy expensive landscaping of their basketball court and fire pit. She helped the attorney know a fair price for the piece of land they encroached on. She also communicated with the city to help the team make an informed decision.
"My thought was if I can do a lot of the legwork, we can save on the attorney fees," Bandy said.
Her legwork helped each party's attorneys reach an agreement. The neighbors were to pay all the city fees for the change of ownership, pay Victory Lutheran's attorney fees and gift the church a contribution commensurate with the value of the land.
"They refused to buy the land because they're not buying something they already own," Brody said. "But they were willing to make a donation to our church." In 2022, final papers were drawn to conclude the transfer of the use of property to the neighbor—without going to court by granting a quitclaim deed, which gives them legal permission to use the land.
Working with LCEF Real Estate Solutions significantly helped Victory Lutheran. "It was a great relief to look over my shoulder and know we had some backup here," said Prigge. "We have people that know what they're doing. Having (LCEF) was really a blessing. It's never fun or easy going through something like that, but (LCEF) made the process a lot less threatening, a lot simpler."