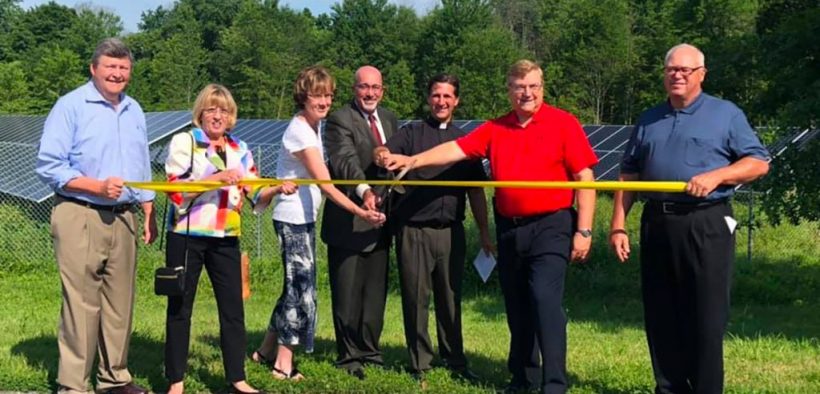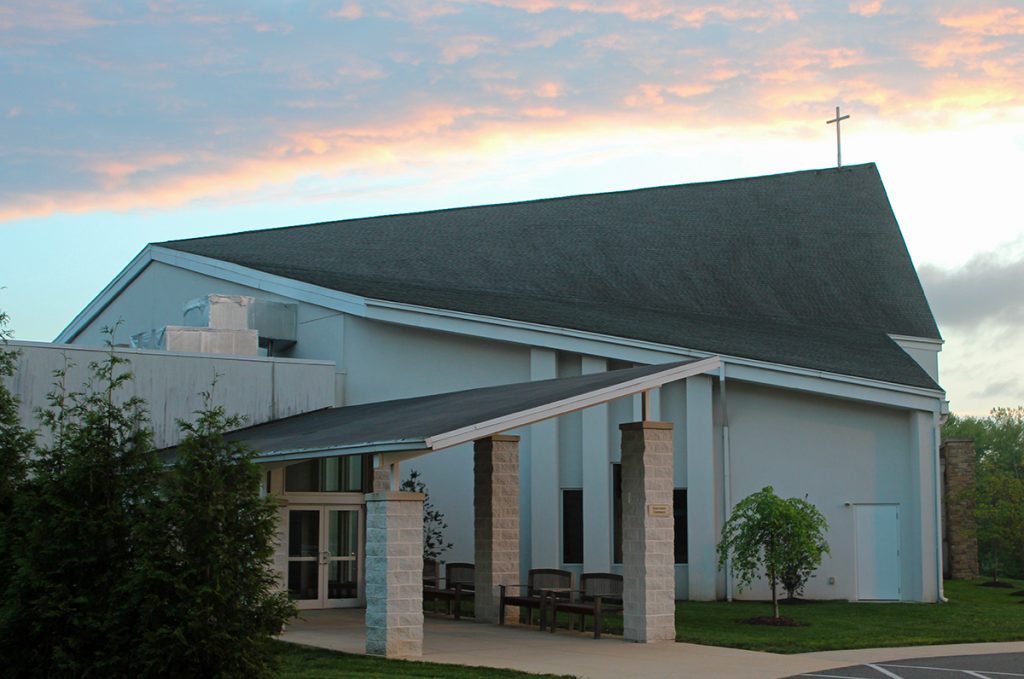 In many ways, St. Matthew Lutheran Church in Bel Air, Md., is just like any other LCMS church. They have worship services each Sunday, Bible studies every week and they reach out into their community to serve their neighbor and tell others about Christ.
But one thing they don't do is pay an electric bill. For real.
As of July 2019, the church is fully solar powered, thanks to a new solar field built on their property and funded by a loan from Lutheran Church Extension Fund (LCEF). It's just the kind of move that would get notice from a community like Bel Air, and St. Matthew appreciates giving the neighborhood a new reason to connect with the church.
"It's extremely important to us to be in touch with the community," said Rev. Blaise Sedney, pastor at St. Matthew. "If there's one thing I've learned, its that so many churches have grown away from their communities. We reach out in lots and lots of ways, and this is one of those ways."
It's a win-win for St. Matthew.
No more electric bill
With the solar field in place, the church will never again make an electric payment. Instead, they'll pay LCEF for the next 12 years, and each monthly payment is 15% less than their previous electric bill that had cost an average of $2,500 per month.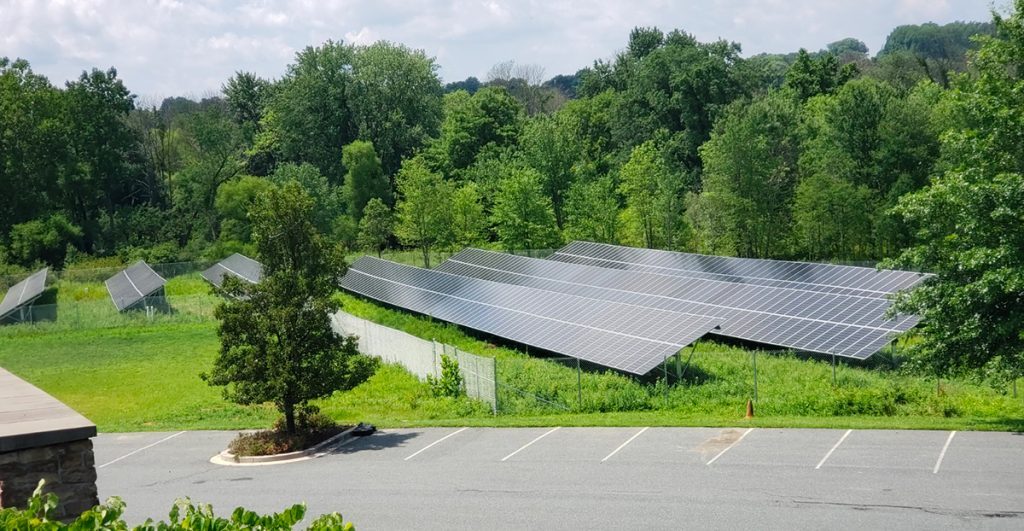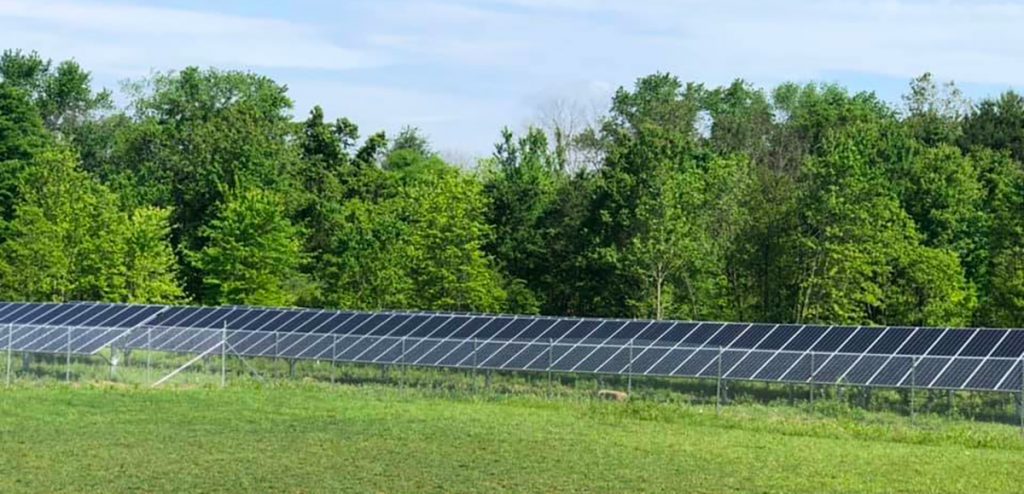 According to Susan Burdette, member at St. Matthew and mayor of Bel Air, the money that the church saves each month in power costs is being put back into serving the community. Sedney agreed, explaining that this is all a very deliberate move on the part of the church.
"We were trying to be proactive," explained Sedney. "As a church, we value being in touch with what's going onin our world today, so we've taken steps to become a green church. We have all LED lighting, have made our [air conditioning] more efficient, host a big community garden with 130 slots for people in the community – the neighborhood thinks of us as the green church."
Of course, it's not just good for the environment and the community. It also helps to strengthen the church's budget, and the timing was just right for this kind of creative financial solution for the church.
One-of-a-kind project
"One big reason this works for St. Matthew is the federal tax benefits," said Sedney. "With that, the solar field pays for itself. This year it's a 30% tax credit. Next year 22%, then 16% and then 12%. We knew we had to do it sooner rather than later."
Kirk Hymes, LCEF district vice president for the LCMS Southeastern District, admitted that, when St. Matthew reached out to LCEF for financing the solar field, it was a first for projects of this kind.
"I don't think we've ever seen something like this before," said Hymes. "Still, I think this is a classic example where LCEF can partner with our churches to not only solve the traditional problems of needing more space or taking care of expensive maintenance problems, but to creatively find opportunities that expand ministry opportunities."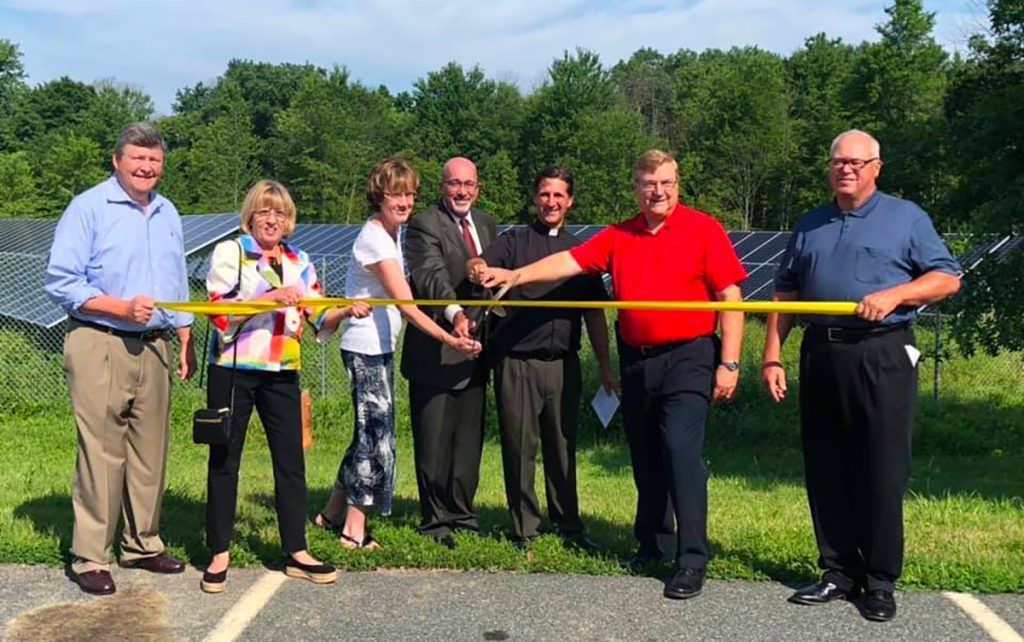 "[Sedney] has a strong sense of lending and investing," added Hymes. "In that regard, he has an entrepreneurial outlook. He saw an opportunity in taking advantage of the government incentives being offered for organizations to move toward clean solar energy. St. Matthew is taking advantage of an opportunity that will allow them to apply over $30,000 in annual funds that had gone to energy payments and use them for ministry."
Is this right for your church?
Naturally, other LCMS churches have been asking if moving to solar is right for them, too, and Sedney enthusiastically offered to help other churches look into this option. Hymes supports that idea – but was also certain to mention that it might not be a fit for every church.
"I think there are many churches that could follow St. Matthew's model, but it isn't for everyone," explained Hymes. "This entire solution is unique, and churches that have larger energy bills and are located in areas where solar power is a viable opportunity should explore this model as a cost savings to the church."
So far, the cost savings for St. Matthew are right on target – they just got their first electric bill, and overproduced by 700 kilowatt-hours (kWh) of energy. That means, not only was their bill $0, but the utility company pays them $.045 for every kWh they overproduce.
Hopefully that kind of production continues, because St. Matthew just so happens to host a light show on the church campus … every single night throughout the Advent and Christmas seasons.
"We do a light show every year, with 100,000 LED lights timed to one hour of music, in the back of the church parking lot," said Sedney. "It pulls in thousands of people. We serve cookies and hot chocolate, musicians and groups come to sing. People have been asking, 'Is your solar field going to run the Christmas lights?' Thankfully, yes it will, because they are LED."
St. Matthew wouldn't have it any other way.
"I think being connected to your community is the most important thing," shared Sedney, "so knowing your community and being a part of it lends the church to more creativity. In the town we are in, we're the community center, and we're intentional about it. When people have issues in life, they look to us and it really helps people connect to Jesus Christ – they ask, 'why do you do this?' and we tell them."
Learn more about the LCEF puzzle — www.lcef.org/connected