Building Hope in the City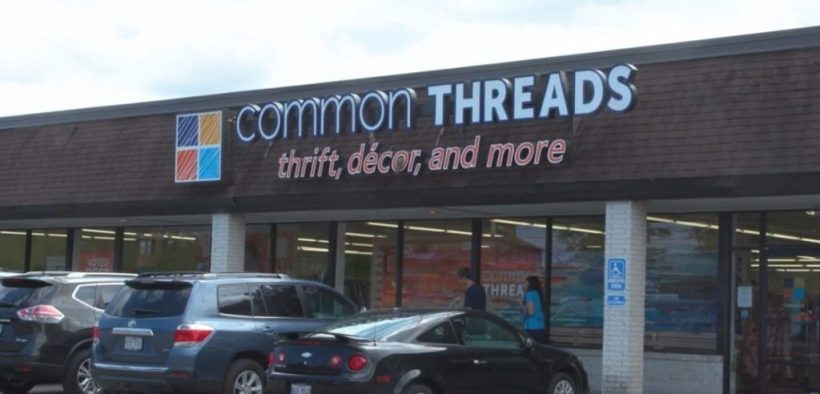 Located on the southern shore of Lake Erie, Cleveland, Ohio, possesses one of the top five best symphony orchestras in the world; is home to the Rock and Roll Hall of Fame; houses one of the greatest collections of Asian art outside of Asia at the Cleveland Museum of Art; and claims the single largest theater district west of Broadway.
Neither is Cleveland a scientific slouch. The world-renowned Cleveland Clinic is among America's best hospitals. Case Western Reserve University, a private school located in Cleveland's University Circle, is a leading institution for research in electrochemistry and electrochemical engineering.
In spite of all this, 40% of Cleveland residents live in poverty. One in every three teens will not complete high school. And 7.2% of Cleveland adults are unemployed. It's age-old urban issues and challenges like these that Building Hope in the City (BHITC), seeks to solve. BHITC is a faith-based ministry organization birthed in 2003 out of Trinity Lutheran Church, an LCMS congregation near Cleveland's rebounding downtown. And they aren't afraid to go out on a limb.
"We have no fear of failure, knowing efforts that dare to share Christ and give witness to Him always produce new growth and opportunities," said Brian Upton, executive director of BHITC.
What will it take to reach the city?
Upton says planting churches that plant other churches is essential. In the next 10 years, he hopes that BHITC will help plant 20 churches that support or start 40 more churches. Developing leaders is another critical component.
Last year, eight emerging pastors and ministry leaders enrolled in Transform216, a BHITC urban leadership and coaching program. Dave Walters is one such leader. As a church planter at Crossroads Lutheran Church, Brook Park, Ohio, Walters views his church "not as a building or a time of week, but it's a 'we.' We are woven together in a relationship." He likes to go where people aren't going, which means Walters may find himself in some precarious circumstances. In cases like this, he always looks for the person of peace.
By person of peace, Walters is referencing Luke 10:6: "And if a son of peace is there, your peace will rest upon him. But if not, it will return to you." Find that person and Walters gains credibility in a rough neighborhood, eventually sharing the message that "we all find ourselves at crossroads, unpacking the reconciliation of Jesus Christ."
The first business venture
Hang around the BHITC staff long enough and it seems unorthodox thinking is a requirement to work with the nonprofit. Upon further investigation, what's going on is BHITC attracts those who think outside the box. For people like Upton and Walters, this isn't a stretch. Upton is a former public relations professional while Walters is the president of a solar energy equipment distributor and installation company. Both possess a keen business acumen. What's unorthodox about their approach is their application of this acumen to ministry. It's hard not to credit this component to BHITC's success.
For example, BHITC's first social enterprise was a thrift store called Common Threads, a venture that would help "the charity become more relevant and move away from strictly donor-funded to becoming self-sufficient and self-sustaining," said Jeff Stredney, BHITC's director of social enterprise.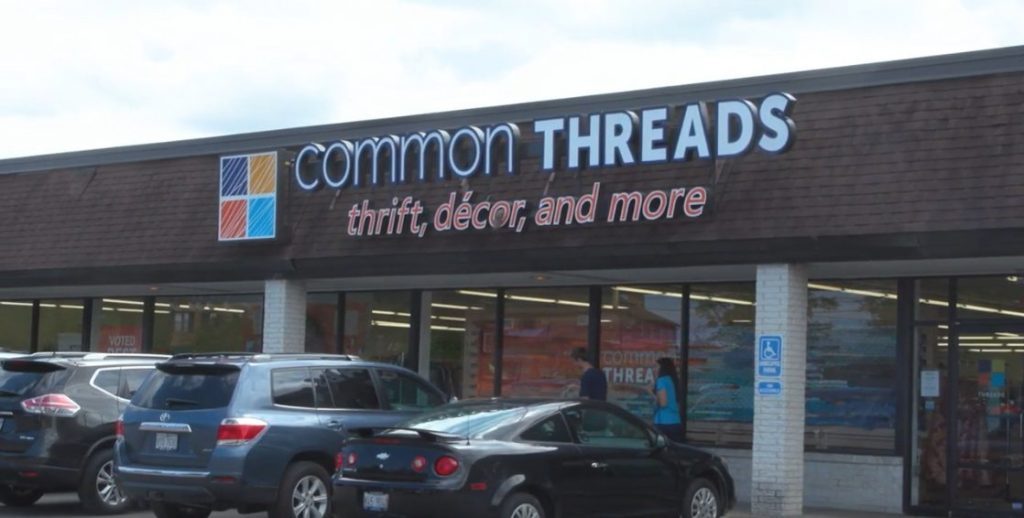 From day one, LCEF has shared BHITC's vision as a ministry partner, beginning with a loan to purchase a former Family Dollar store in March 2016. The 11,000 square-foot space–with custom woodwork, clean dressing rooms and fashionable display mannequins visible from outside–was designed to look more like a TJ Maxx instead a traditional resale shop. This was intentional.
Before it even got off the ground, Upton turned this concept over to Stredney, a former engineer with 10 years of international marketing and business development experience. Stredney left no stone unturned when he approached this project. His intensity paid off.
The store surpassed projections the first year in business. In addition, Cleveland Scene, an alternative weekly newspaper, voted Common Threads the best thrift store in the city–two years in a row.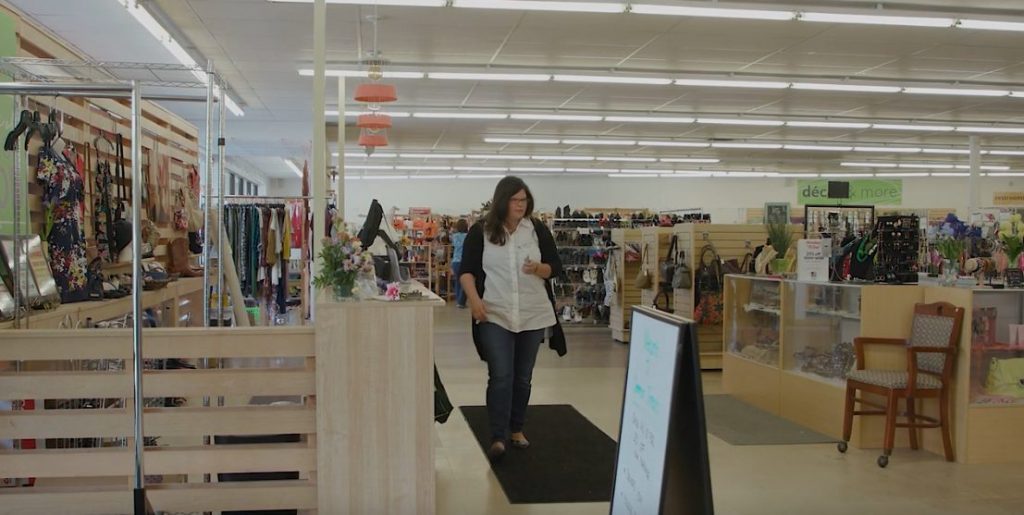 The thrift store also functions as a workforce training center for the people BHITC serves. "Many of Common Threads' employees will be some incredible and resilient people who are gaining real-world experience designed to better position them for a lifetime of success and meaningful work," Upton said. This includes adults in transition, youth at risk, refugees and immigrants.
Which brings us to the next significant ministry underneath the BHITC umbrella: The Hope Center for Immigrants and Refugees.
Without a home
The first room Eileen Wilson, director of The Hope Center, likes to take people to during a facilities tour is the pre-literate to beginners' English as a Second Language (ESL) class. Here, a small but beaming instructor named Rebeca Deusenberg teaches refugees who've never been in a classroom before or even held a pencil. Deusenberg loves visitors.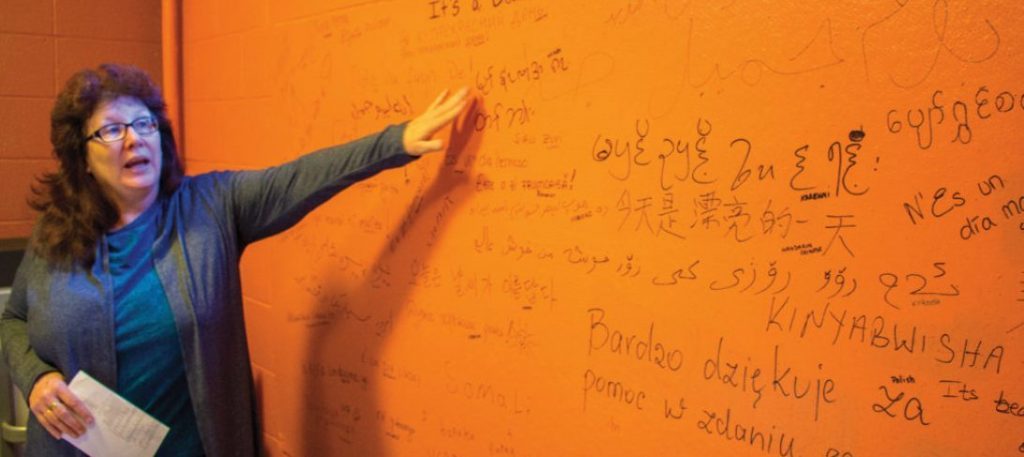 "Tell us your names," Deusenberg asks every visitor. And then she has the class, populated by Nepalese, Afghans, Somalis and Egyptians of all ages, say hello. An elderly Nepalese couple might wave. The others smile. The greeting, however, belies their true condition.
"Immigrants," Wilson explains, "are here by choice. They have family here or are looking for job opportunities. Refugees, on the other hand, have left everything in fear."
For example, between 1990 and 1993, more than 100,000 Nepali-speaking Bhutanese wound up in refugee camps in eastern Nepal. Many languished in those camps for two decades or more, before being resettled in the U.S. and elsewhere.
"You have to think about what it's like to be without a home," Wilson said. "This can be a difficult time for refugees who have lost it all. They lost their businesses, homes and possessions, and fled for their lives." Due to their plight, many refugees suffer from some degree of post-traumatic stress disorder.
A place to belong
Since opening its doors in February 2015, The Hope Center's weekly attendance has grown from 15 refugees to more than 325. "BHITC befriends these people at the command of Jesus," Upton said, " who told us to not only welcome strangers but also treat them as though they are family."
On top of the variety of ESL classes they offer, key programs at The Hope Center include employment assistance, in-house mentoring, business development and assistance during the federal application process for citizenship and family reunification. In 2017, 205 refugees enrolled in ESL classes–a 300% increase over 2015. Eighty students are enrolled in their after-school program. In the past 24 months, 77 refugees were places into jobs by BHITC. And 93 new Americans passed their citizenship class.
While offering these programs and ministries are important, Wilson insists, "It's a place they can belong."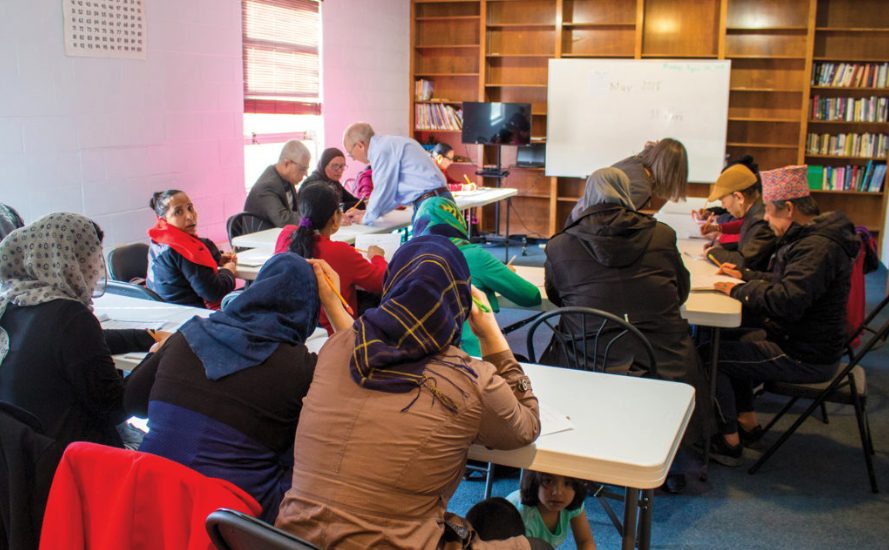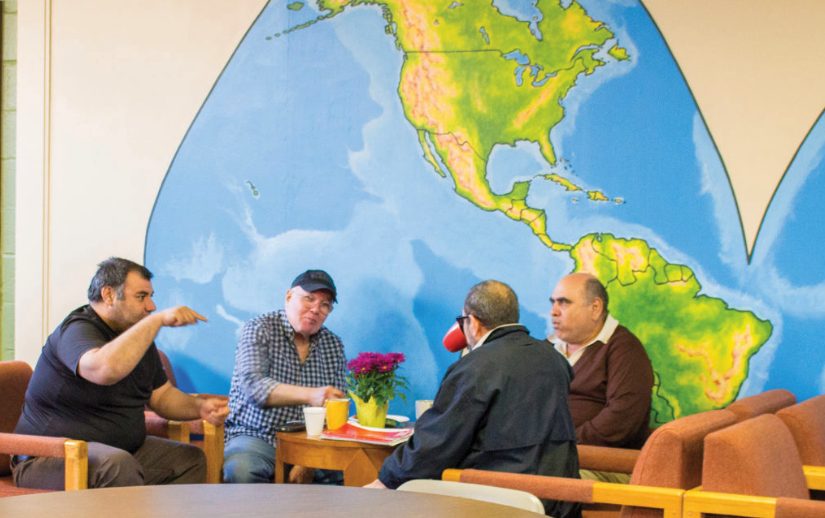 Jesus, who restores brokenness
For all of its achievements, Cleveland is still a broken city. Its people–whether wealthy or impoverished, employed or jobless, educated or illiterate–are still a people in need. Thus Upton will tell you BHITC exists for one reason: to share the unfailing hope of Jesus Christ with the city.
Upton isn't naive to the amount of work to be done. He acknowledges ministry in the city is a marathon, not a sprint. It is virtues like loyalty, perseverance and love for the city that make the journey one work celebrating, rejoicing with those being renewed. While BHITC's core focus is on innovative efforts with risk and reward, Upton says they always have to be mindful to make room for God to work.
Our partnership with BHITC and Common Threads is a great example of how LCEF investments are helping support the mission of the Church in Cleveland. We pray that our great God–Father, Son and Holy Spirit–would remember those in the Cleveland area who have never heard the way of salvation, and lead them to the knowledge of the truth of Jesus Christ. Amen.