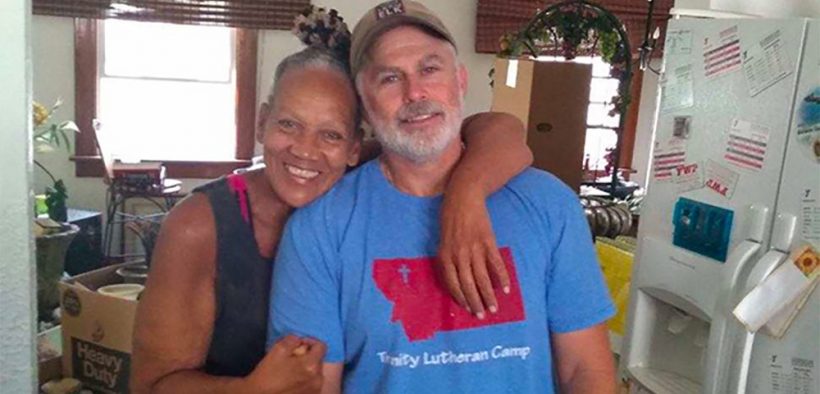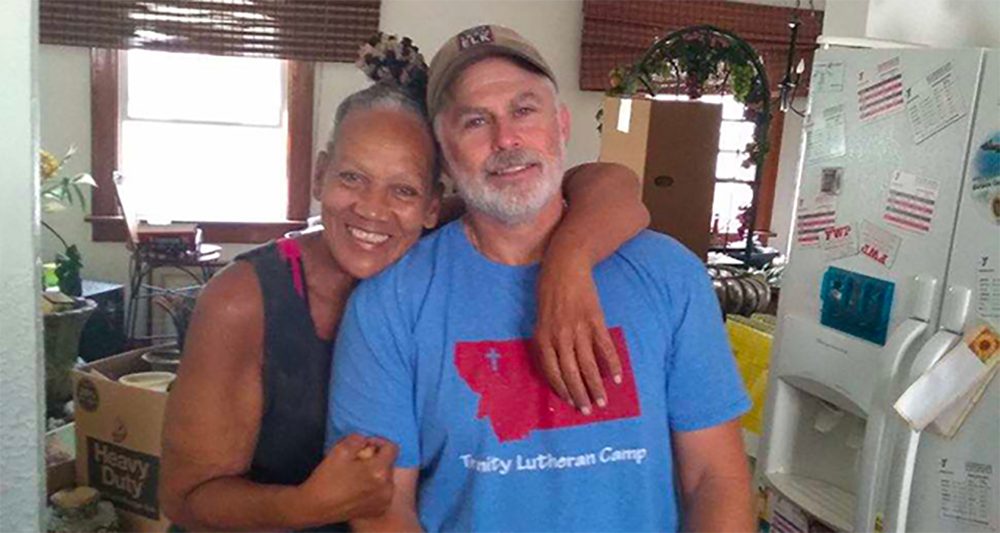 On paper, cleaning and painting the garage were the needs listed for Willie and Cheryl's longtime Fort Wayne, Ind., home. But when Lutheran Church Extension Fund's (LCEF) Laborers For Christ's Gary Trombley saw the bathtub that Willie, 93, no longer could use, that original list of repairs and renovations in the city's East Central neighborhood grew a bit longer.
That was much the same story with each of the 10 homeowners served through LCMS National Housing Support's Helping Hand Initiative, for which Trombley served as project manager.
"This crew was extremely dedicated to doing any project to help people out," Trombley said of the Laborers For Christ team that joined other Lutheran partners to provide critical home improvements – and more.
"There would be times when we would be sitting down talking [with the homeowners], and there always seemed to be a prayer coming up," Trombley said.
Praying together, building relationships  
This was the second consecutive summer for the "Helping Hand" of Lutheran partners to extend into this East Central neighborhood, bringing the total residents served to 20. All are homeowners – including second and third-generation homeowners – and low income. Many are elderly.
St. Paul's Evangelical Lutheran Church in downtown Fort Wayne initiated the outreach last year to an enthusiastic, appreciative response. In follow-up visits, homeowners told congregants about improvements that made their homes safer and addressed concerns they couldn't manage, physically or financially.
"And we heard how people prayed together and built relationships and friendships," said Doug Schwartz, a St. Paul's member and the church's project coordinator.
"This is a great opportunity for a congregation that has been here forever to get out in our community, make relationships and, hopefully, have opportunities to share the Good News of the Gospel," Schwartz said of St. Paul's, established in 1837 as one of The Lutheran Church—Missouri Synod's founding congregations.
Needed home repairs 
Throughout the two-month project that began in June, St. Paul's volunteers worked alongside the Laborers For Christ team: John Strasen, Washington, Mo.; John Hardy, Normal, Ill.; Jerry Kolke, Albuquerque, N.M.; Tom Weiss, Ellenton, Fla.; and Dave Steiss, from Fort Wayne.
While congregants painted Willie and Cheryl's garage, laborers tore out the couple's old bathtub and installed a walk-in shower. "Willie always worked in maintenance, and still tries to, but he can't bend over anymore," said Trombley, from Harrison Township, Mich.
Improvements at Juanita's home included a new kitchen, including her first-ever garbage disposal. When she said her kitchen floor always felt cold, an investigation led to the basement, where glass blocks replaced the old windows.
Debra's house was the first home where Laborers For Christ worked – and the last. When rain or another issue caused a delay elsewhere, the crew frequently returned there, installing new kitchen and bathroom floors, giving the dining room a new ceiling, and rebuilding the front porch.
Laborers For Christ also replaced Debra's rotted front window – with a spare window Trembley retrieved from his garage during a trip home. "It was the right size, double-pane and e-glass," he said, referring to the new window's energy efficiency. "She loves it!"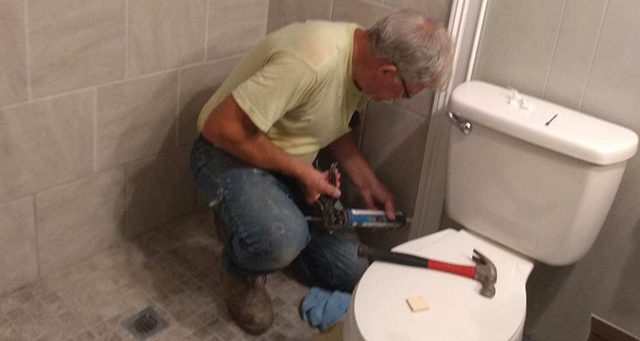 Partners 'for the common good'
Before Laborers For Christ arrived, Lutheran Social Services of Indiana (LSSI) met with homeowners to determine their eligibility for the Helping Hand project and, when appropriate, connect them with other LSSI or community services.
In a time when divisiveness seems to dominate headlines, Angela Moellering, LSSI president and CEO, appreciates how each ministry partner "jumped in, contributed their expertise and worked together for the common good."
Partners also included The Lutheran Foundation and Mary Cross Tippmann Foundation, which provided grant funding, and Lutheran Housing Support, which developed the Helping Hand Initiative and brought the partners together.
The city of Fort Wayne also collaborated with the partners, including the Parks and Recreation Department which provided campground space for the laborers and their RVs.
Already under discussion is the possibility of a third Helping Hand in the East Central neighborhood. Trombley has no doubt those hands would be welcomed – to assist with needed repairs and to join together in prayer.