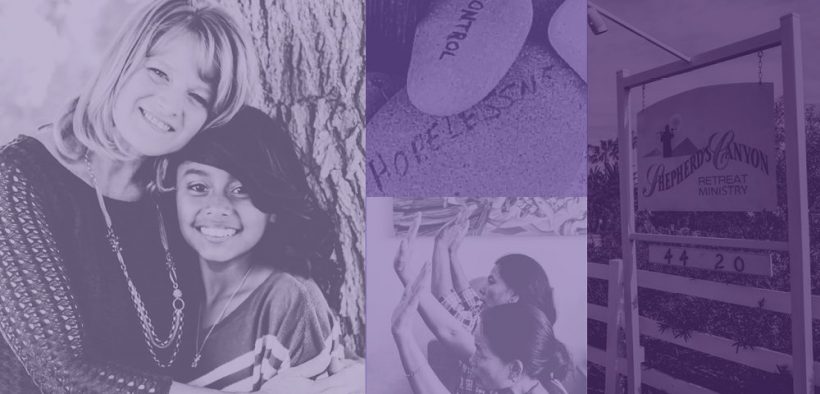 Resettle new Americans in the morning, providing them with home furnishings and care packages. Afternoon, hold a retreat for struggling church workers in need of support and refreshment. In the evening, care for at-risk children and provide disaster response to hurricane victims.
All in a day's work.
How is it possible for one church to do all of this at the same time?
The answer: Recognized Service Organizations (RSOs).
In Lutheran Church—Missouri Synod (LCMS) bylaw language, an RSO is "a service organization that is independent of Synod, and fosters the mission and ministry of the Church, respects and does not act contrary to the doctrine and practice of the Synod and works in harmony with the programs of the boards of Synod."
In short, these organizations extend the mercy arm of the LCMS so the love of Christ can be poured out in variousand creative ways, employing the many talents of our Lutheran brothers and sisters around the globe.
"RSOs have the ability to advance the mission of the Church," explained Deaconess Dorothy Krans, director of LCMS Recognized Service Organizations. "They provide resources, services and programs that support, encourage and can revitalize our churches. They do this by showing the mercy and compassion of Christ, being the hands and feet of Christ. Clients and residents of the RSOs have been brought into the waters of Holy Baptism and into confirmation and membership in our churches."
Dating back to the 1800s in America, RSOs have a long history in the LCMS. Back then, said Krans, "many congregations and pastors saw a need for mercy care for their members and those in their communities."
These early organizations started by providing services to the aging, orphanages, care for the deaf and disabled and offered help to the homeless. As government services and regulations developed and changed over the years, the world of social ministry also continued to change. The LCMS named these ministries Recognized Service Organizations in 1992, and today nearly 200 RSOs provide social ministry, educational services, camps, campus ministry, mission outreach, international services, communication programs and more in hundreds of communities.
Christian Friends of New Americans
Sarah Kamakune came to the United States in 2016 from the Democratic Republic of the Congo. Rev. Stanish Stanley, executive director of Christian Friends of New Americans, shared that Kamakune "fled the war in the Congo as a young girl to live in the refugee camps in Uganda." Stanley explained that inter-tribal conflict led to the slaughter of Kamakune's tribal members. "After a difficult life in the refugee camps," said Stanley, "she and her brother with his family were resettled in St. Louis. Living together with her extended family and having to contribute to the house rent and family budget, Sarah desired to become independent and self-sufficient."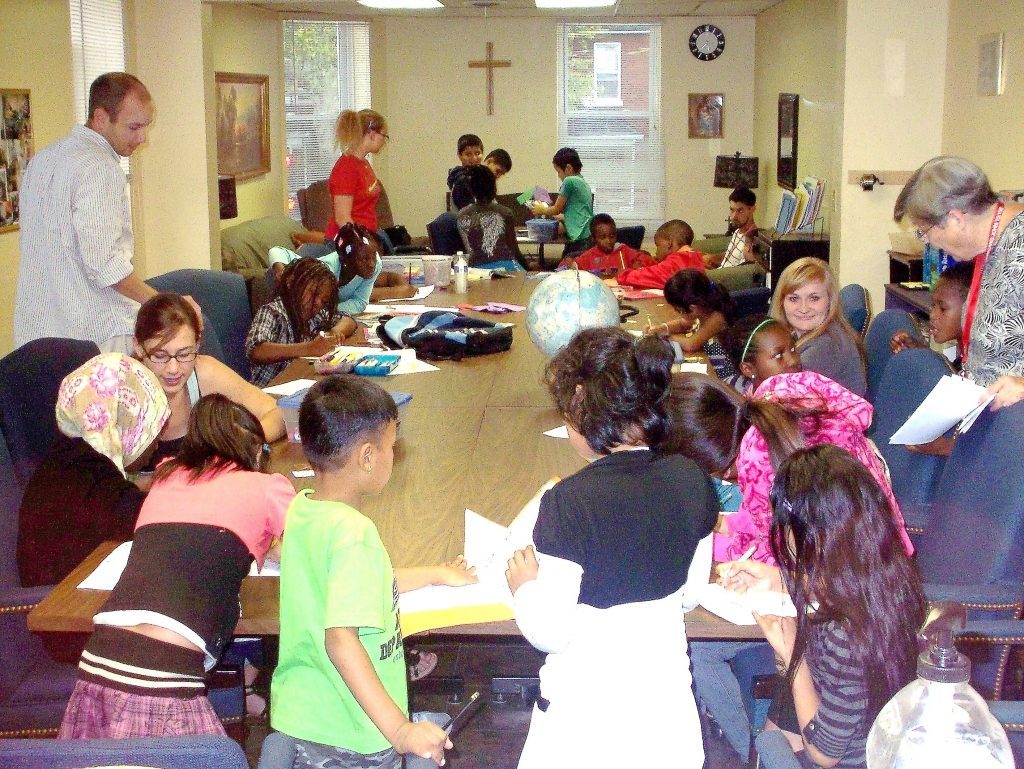 Christian Friends of New Americans (CFNA), an RSO of the LCMS, was ready to help. With their assistance, Kamakune found a part-time job and started taking English as a Second Languge (ESL) driving lessons at the CFNA Peace Center.
"Pastor, the Peace Center is such a big help for people like me," Kamakune wrote in a letter to Stanley and CFNA. "You help me with driving, with English, with emergency needs, and you also helped me with getting a job. I trouble you all a lot, but I pray [to] God and thank Him for you. Without your help I don't know what I would have done. Thank you so much."
The RSO got started, explained Carol Buckman, who played a key role in founding CFNA, when "a huge mural with the words 'A Church for all Nations' [was] painted on Messiah's [Lutheran Church] school [and] welcomed refugees to gather there."
Soon, a need for housing in safe neighborhoods led local LCMS members to help refugees in that and other practical ways, like learning to use computers, offering after-school tutoring for children and sewing classes, at which several Muslim women have become regular participants.
"When refugees are resettled, they arrive with very little and need a lot," shared Rev. Dr. Allan Buckman, CFNA chairman. "CFNA reaches out to these new Americans with welcome packages, the delivery of home furnishings, English as a Second Language (ESL) classes, drivers' ESL, health and wellness screenings and more. In the process, it links these recent arrivals with nearby LCMS congregations. CFNA has the goal of reaching out to 200 new Americans each year."
But it's not just about meeting basic needs. It's also about caring for the spiritual well-being of these new and often quite vulnerable Americans.
"There is also a substantial spiritual aspect to be considered," said Allan Buckman. "When new Americans arrive, they need many things, but one of their greatest needs is the need for hope. By the time they arrive they may have been pushed through two or three countries and are probably beginning to wonder if there is any real hope."
That hope is found in Christ, and CFNA knows how to connect these new Americans with local LCMS congregations that can proclaim the hope we have in Jesus. One way this happens is through a scholarship program for refugee children to attend LCMS elementary and secondary schools. Allan Buckman reported that "approximately 80 percent of these students, together with their families, have become involved in LCMS congregations."
Shepherd's Canyon Retreat
Inside some LCMS congregations, there are people still hurting. Sometimes those who are hurting are even the ones tasked with caring for God's people: the pastors and church workers.
The child of a pastor, Dave Anderson, founder of Shepherd's Canyon Retreat, knew firsthand what burnout can do to a pastor's ministry and to the congregation. After years of spending time with pastors and church workers, he felt the pull to do something about it. Around 2007, he called together some Phoenix, Ariz., locals who could help him flesh out a vision for bringing relief to these struggling workers.
"In this little group were a couple of counselors, two or three businessmen, two or three pastors, my wife, Barb, and a couple other interested people," recalled Anderson. "We then created the vision to provide counseling retreats for wounded church workers. We hoped that, five years after the start of Shepherd's Canyon Retreat, the headlines would read, 'Marriages are saved, pastors decide not to quit the ministry.' All of that has happened, and more."
As of summer 2019, Shepherd's Canyon Retreat has hosted at least 87 retreats at their Standing Stones Conference and Retreat Center in Wickenburg, Ariz. With an estimated 20% of all pastors in crisis, according to Anderson's research, Shepherd's Canyon Retreat hopes to provide an experience of healing and hope for workers who are "merely coping, they're just hanging on."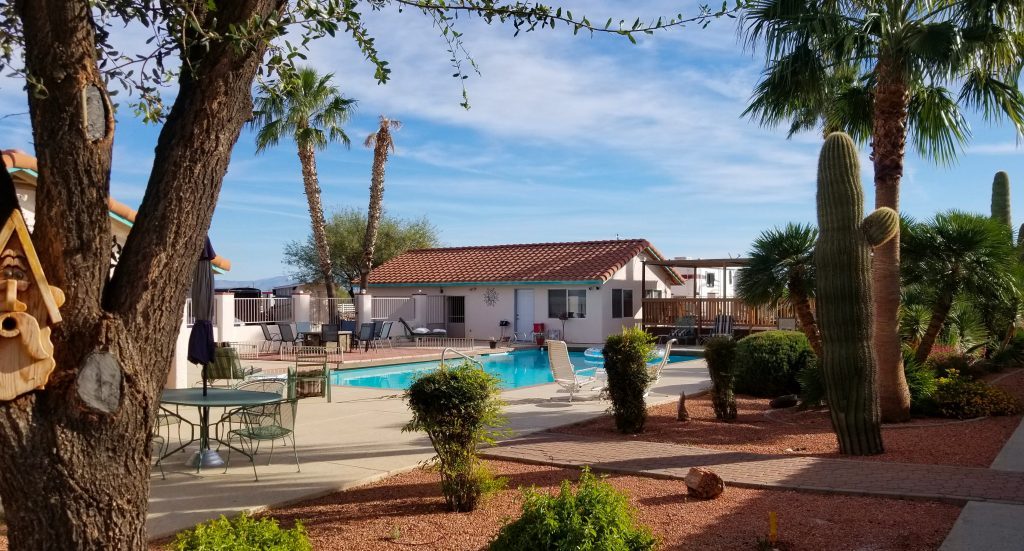 The retreats are the primary way that this RSO shows mercy to those in need, particularly pastors and church workers, as they "provide an experience of 23 hours of counseling in a gorgeous place with licensed Christian therapists who are experienced in counseling church workers and providing hospitality for church workers," explained Anderson. "I believe that as a result of these retreats, at least 25 pastors have decided not to quit the ministry, 15 couples have had their marriages saved, and the lives of three pastors – just that I know of – have been saved."
As an RSO, Shepherd's Canyon Retreat fills a much-needed gap for struggling pastors and church workers, because the secular world is ill-equipped to handle their specific needs and issues, especially through a Christian lens.
Anderson stated that, "There are counselors, of course, in each community, but the difference is that when you come to this place, you're stuck here for one whole week and 23 hours of counseling in every setting imaginable – group, couple, one on one and also men only and women only. So, the difference is the intensity of the retreat – it's far better than a once-a-week session.
"Not only that," he added, "but our counselors are Christian. There is a lot of guilt, boundary issues – [the workers] need to hear forgiveness and mercy, just like someone not in ministry, and be reminded of new beginnings, tools they can use in communicating with each other and in dealing with difficult congregational issues like chaos-causers. In one situation, a pastor at our retreat was advised by the counselor to use church discipline with a couple that was emotionally abusive to the pastor, and in this particular situation, when those people left, peace broke out in the congregation. It saved the pastor's ministry and brought peace tothat church. That couldn't have happened outside of an atmosphere of peace, grace and mercy. No matter how fragile you are, God can bring healing to trouble in the marriage and ministry. That can best be done with Christian counseling. Secular counseling can't touch that stuff."
Upbring
In Texas, lives are being changed through the work of an RSO called Upbring, which has its origins in New Orleans since 1881 and Round Rock, Texas since 1926.
"Local Lutherans got together to address a growing need," said Dr. Kurt Senske, CEO of Upbring. "How could they care for the orphans and widows in their community? Out of these humble beginnings, Upbring's mission has evolved to today providing almost $100 million of care to children and victims of disaster response as we strive to fulfill our mission to break the cycle of child abuse."
Upbring cares for "the least of these," explained Senske, showing mercy to abused children, victims of trafficking, undocumented minors escaping the drug cartel at our borders and people who have lost everything in a natural disaster. Their focus is on long-term care, rather than brief disaster response, in order to have a lifelong positive impact on those they serve. One way that this takes place is through education.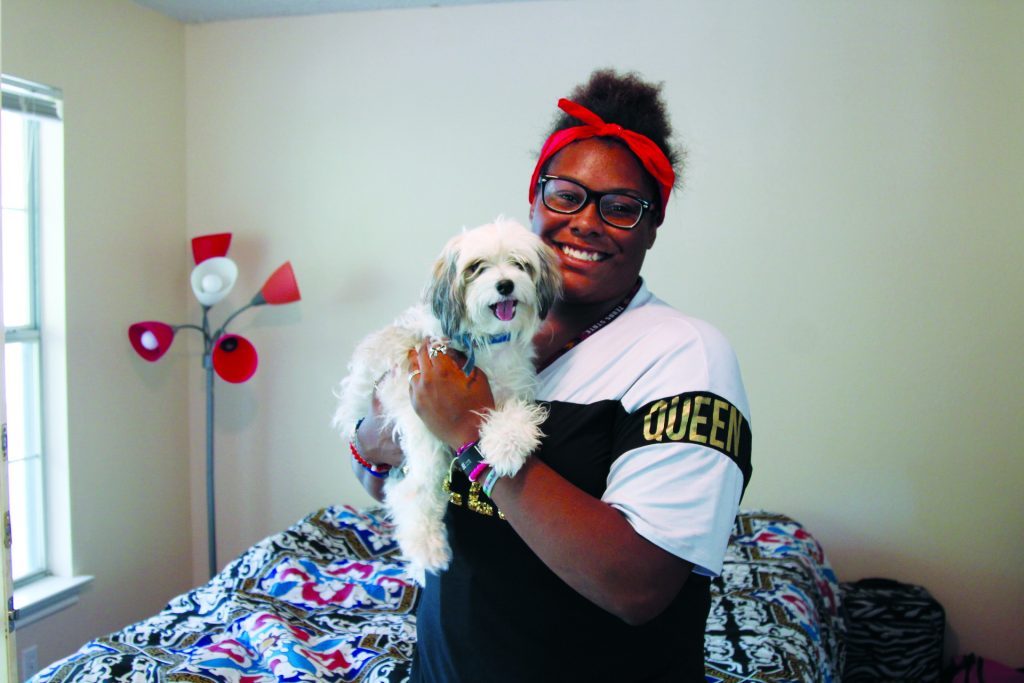 "Everything we do is strategically targeted to breaking the cycle of child abuse," said Senske. "Upbring also believes deeply that, in addition to providing social services, education is one of the great equalizers."
With that goal in mind, Upbring is rapidly expanding its charter schools, Head Start programs and Christian day schools to fulfill the mission of putting hope and healing in place of abuse. They currently have 35 educational campuses located throughout Texas, and each year a number of children connected with Upbring ask to be baptized after having heard the Word of God for the first time.
That's one thing that makes them uniquely Lutheran, and another reason why RSOs bring such value to the communities they serve as well as the church at large.
"Upbring believes that spiritual care is an integral component of the healing process," added Senske. "[This organization] … provides the districts, congregations and [LCMS] members a platform and opportunities that allow us to work collectively as we serve children, families and communities. Together we can do more – we are privileged to be the hands and feet of Christ as together we serve the lost and forgotten."
And certainly, for those who would otherwise be lost or forgotten, these hands and feet make all the difference. Upbring operates a center called the New Life Children's Treatment Center, which cares for girls aged 11-17 who have been severely abused or neglected. The campus houses Trinity Charter School to help the girls catch up in their educational journey.
"Because of Trinity I was able to catch up in my education, and New Life also taught me about God," said one of the girls to Senske on a recent visit. "Because of New Life, I am going to have a pretty good earthly life and an amazing eternal life!"
Extending the reach
While RSOs like CFNA, Shepherd's Canyon Retreat and Upbring are busy extending mercy, Lutheran Church Extension Fund (LCEF) is behind the scenes, partnering with the RSOs and extending their reach into each community. The reach took place in a literal sense for CFNA.
"CFNA … counts LCEF as one of our strongest partner organizations," said Buckman. "More significantly, perhaps, the LCEF collection of over 4,000 household items a year ago enabled CFNA to reach deeply into multiple ethnic communities, benefiting approximately 150 refugee families."
The experience has been similar for Upbring.
"LCEF has always been a willing partner with Upbring," shared Senske. "As CEO, knowing that Upbring has access to an array of services, such as construction loans or securing a line of credit, provides our organization with the flexibility needed to fulfil its mission. LCEF is unique in that, unlike say a bank, they deeply care about our mission."
That mission is made much more accessible through partnerships and fosters further creativity when the RSOs are freed up to focus on the mission rather than the behind-the-scenes details. Ultimately, it benefits those who are in need of the ready love and mercy of Christ, which the RSOs provide in so many diverse ways. In short, the Church can do more with the support of RSOs, and the organizations themselves are strengthened through the relationship with LCEF.
"Without RSOs serving the needs of our members and those in the community, it would be up to our congregations to provide these services," said Krans. "LCEF provides the opportunities for our RSOs to grow in serving the needs of our members and community [and] provides the financial ability for our RSOs to grow and serve more residents and clients while using their funds wisely. They share the Good News of Jesus Christ, who died and rose for us that we may receive life eternal with Him."