Growing the Mission by God's Hand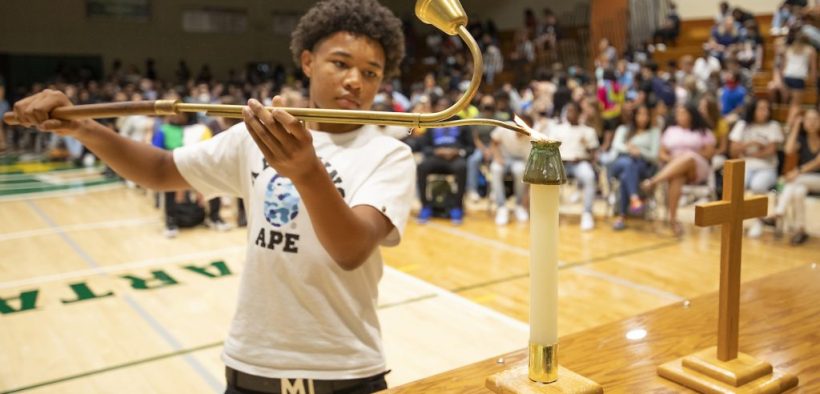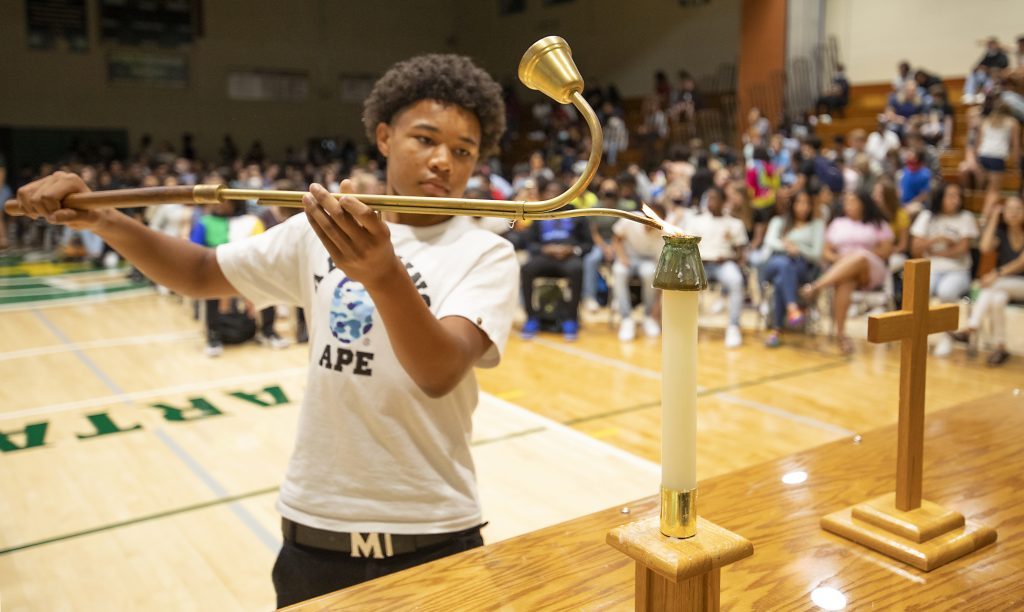 Complex problems call for creative solutions. Thankfully, when Lutherans get together to solve a problem, their solutions aren't just creative, but also reflective of their trust in God's provision. They know that God's plan­—His scripture—is always far better than anything we can dream up.
So when Martin Luther High School (MLHS) in Milwaukee, Wisc., part of the Lutheran High School Association of Greater Milwaukee (LHSAGM), found itself with the wonderful, blessed problem of having too many international students and a less-than-sustainable solution for housing them, it was time to make a plan to steward the gifts of God in a better way.
"MLHS had a number of international students—a decent 70 out of 650 students or so—and they were being housed in different places around the community," shared Dan Brown, vice president of national lending at Lutheran Church Extension Fund (LCEF). "The high school itself sits on a popular retail-oriented thoroughfare with a mall and dining."
According to Brown, MLHS' head of school, Cole Braun, had the idea that the campus could be developed to better accommodate international students in a dormitory-like environment, but could also bring in revenue by taking advantage of the retail-oriented location.
The initial idea to best steward MLHS' campus was soon brought to life. They would undertake a project to develop a three-story building: the first story would be retail and would help subsidize the housing for the students living on the second and third floors of the building.
A growing mission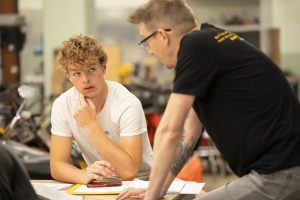 "Cole Braun has a true entrepreneurial spirit, and he is focused on growing the mission," said Brown. And according to Braun, that mission has been growing at MLHS for decades.
"In 1968, Martin Luther was built just outside of town," shared Braun, "and in the past 50 years, the city has literally grown up around the school. This is why we needed to build a dorm. There were several reasons, but the heart of the reason is to better serve our 72 international students and support our vision to provide them with exceptional experiences built on Jesus Christ and His Word."
A dorm project, he added, was a big part of fulfilling that vision, but it can be costly—and complicated.
Thankfully, as the mission grew, so did the opportunity to partner with an organization that would be overjoyed to get on board with a project that supports a mission like Martin Luther High School's.
"LCEF played a big part in helping us over the past six years to enhance our financial sustainability," said Braun. "To make a long story short, we needed to retain ownership of [our] land, create a separate entity sharing ownership of the facility, and through all of that, stir it up and find someone to bank this project and finance this beautiful $12 million building. LCEF came alongside Martin Luther, and this new entity and said 'Yes, we can make that happen!' It's such a blessing to have like-minded people who understand the mission and the ministry of Martin Luther High School and our organization."
"LCEF was thrilled to come alongside LHSAGM, buying into their outside-of-the-box vision and then providing resources for their mission," said Brown.
An out-of-the-box project
The plan moved forward and resulted in the construction of a 72-bed dorm for domestic and international students with approximately 10,000 square feet of retail space underneath, right on the campus of MLHS.
"Our idea was built out of a desire to utilize all of the blessings that God has provided us," explained Braun. "It's kind of unique—it's a retail and restaurant haven. We had unused land in front of our school building, and we could put that to work to maximize retail potential. With the kids on our campus, in our dorm, we're now able to enhance student experiences and their spiritual life outside of school."
The dorm project is just the newest addition to MLHS' long, rich history of serving families of all backgrounds in a city known for its incredible diversity. Students come to the school from all over the world, seeking a unique Lutheran education that is strong in academics but equally focused on spiritual growth, athletics and the arts.
American experiences, Christian hospitality
"We are blessed with the opportunity for these young men and women from all over the world to experience the love of Jesus Christ each and every day," said Wayne Jensen, principal at Martin Luther High School. "We have been serving international students for over 30 years—literally hundreds of students and families from across the globe—with great academics, co-curricular experiences and everything about American culture. And what's really been a blessing to see is almost all of those students have gone on to the college or university of their choice and gone on to great, successful things."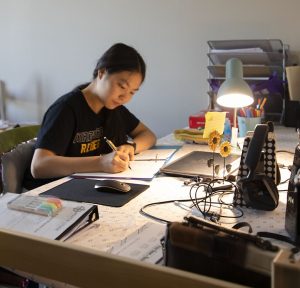 Alice came to the United States from China five years ago with her parents. When her mother started going to a Lutheran church to improve her English, it wasn't long before Alice and her mother were baptized. When they went back to China, Alice felt that she didn't have a chance to learn more about Scripture—one reason why she decided to come back to the U.S. and attend Martin Luther High School.
"First of all, I learned a lot about the Bible stories and how God promised that Jesus will come and then He has fulfilled that promise," she said. "Also,
[because of] everyone who has  helped me in the U.S., I feel that  God loves me through them, and that's how my faith gets stronger."
Now in her third and final year at MLHS, Alice feels that being right
on campus in the new dorm has given her more opportunities to
do what she loves: playing violin as part of the Milwaukee Youth Symphony,
preparing for university and spending time with her friends. The faculty and staff are also very dear to her—like friends, she said—and are incredibly invested in offering her a beautiful, experiential education.
"They try to let us know more about American culture … and take us everywhere they think it's important for us to go, to try and give us more experiences here," explained Alice. "It feels free here—I can do more things that I want to do and participate in school activities because it's really close."
All about the Gospel
The story surely doesn't end here for MLHS. Their project concept may adapt in the future to accommodate conversion to apartments, while the new building's basement could possibly serve as underground parking. Even the retail space can be tailored for a drive-thru to enhance marketability. Yet, with so many exciting opportunities ahead, there is one that still has first place among the hearts of the faculty and staff at MLHS.
"We're most excited about sharing the Gospel message of Jesus Christ," explained Braun. "At least five international students have been baptized as a result of being here and being around our students and staff and the power of the Holy Spirit among them. And we look forward to the opportunities this dorm and this program will bring to have more and more of these kids brought to the saving faith of Jesus Christ."
"As I reflect on this story," Braun said, "I can't help but think that it was scripted by God's hand."