How a mobile outreach ministry fueled by high schoolers offers hope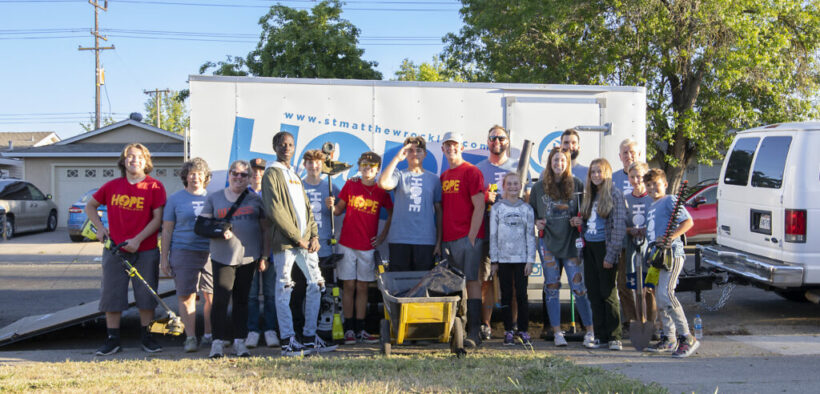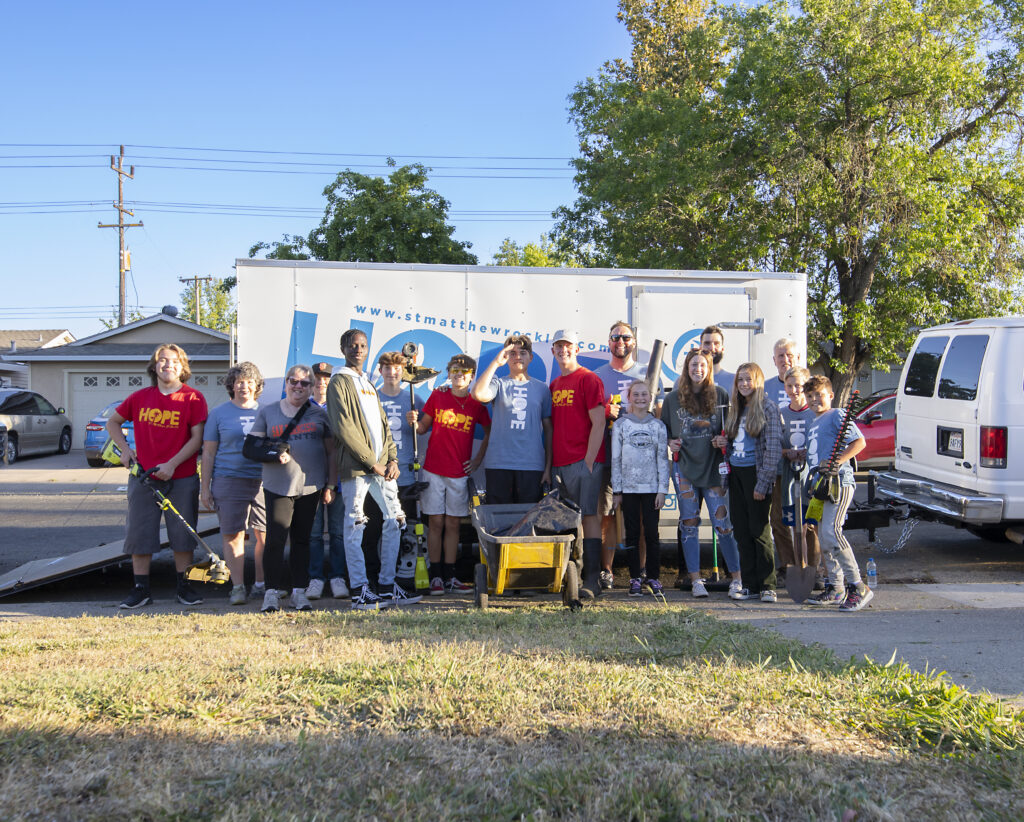 When many kids spend their whole summers running with their friends to splash in the pool or staring at video games for hours, the high schoolers of St. Matthew Lutheran Church in Rocklin Calif., take to the streets.
They joined forces with youth leaders in what became known as "Hope Wagon," a student ministry outreach to the community.
"We hit 23 locations, about two a week (during the summer of 2021)," said Matt Molinari, former Director of Christian Education (DCE), Student Ministry & Outreach at St. Matthew and current District Vice President (DVP) of the California-Nevada-Hawaii District. "We just showed up and said, 'How can we serve?' We did yard work, junk removal. We were hot and sweaty all summer long."
But what does hard work in the summer sun have to do with youth ministry? For Molinari, it has everything to do with making disciples of the next generation.
Students Are the Church Too
"The idea with Hope Wagon really came from asking the question, 'How do we get students actively involved in service in their community?" Molinari said. "(How can they) be the hands and feet of Jesus—not going on a mission trip somewhere far away—but how do we get students to make an impact right where they live?"
Leaders wanted to see students grow in their faith and to encourage church engagement after the milestone of confirmation. This stirred them to think outside of the box of typical youth ministry. Their ideas then took them outside the boxed walls of the church itself and into the community.
"(Students) are not a subset (of the church). They're not just smaller humans that need babysitting," Molinari said. "How do we equip them and send them out for ministry? Our student ministry is the church today."
As students join in Hope Wagon activities, they experience what it looks like to live a life of service to God for the good of others. Then youth leaders help them unpack their experiences into what it means to follow Jesus in all of life, for the rest of their lives.
"They (students) get to not just hear about what it meant to follow Jesus, but they actually get to be hands on. They get to feel it, experience it, and then debrief it and unpack it, and understand, 'Man, this is a life worth living,'" Molinari said.
Hope Wagon is Multifaceted
This student-fueled community outreach ministry takes on several forms. Sometimes it looks like raking leaves or getting dirt under their fingernails to help a neighbor, other times it might look like moving furniture or serving an older adult with household help. Other outings are a party on wheels.
"We bring the party to a park or community event," Molinari said. "We take corn hole boards, a sound system, other fun lawn games, and we bring the party with us."
The Hope Wagon is also used to help fix bikes and serve the homeless community. For example, they took about 15 adult bicycles that came in as donations and drove them into the heart of Sacramento, where there's a large homeless population.
"We set up right on the street corner, kind of a mobile bicycle repair and giveaway, in partnership with Mercy Holistic Ministries that does a shower trailer ministry," Molinari said.
It's More Than a Truck, It's a Hope Dispenser
For Molinari and the students at St. Matthew, the Hope Wagon is more than a truck. It's an apprenticeship into living the way Jesus lived: loving God and loving others by offering hope in tangible ways.
"I think that most of the problems in our world today are when people are faced with that sense of hopelessness," Molinari said. "We teach our students that everything else in this world is going to let you down except the rock-solid truth of Jesus Christ."
Students who experience serving with Hope Wagon are thrusted toward living as agents of hope well into adulthood. "We want to propel students into a life of following Jesus with their heart, soul, strength, and mind," he said.
The Hope Wagon is helping do just that.