How Joseph Hope-Hull became a church worker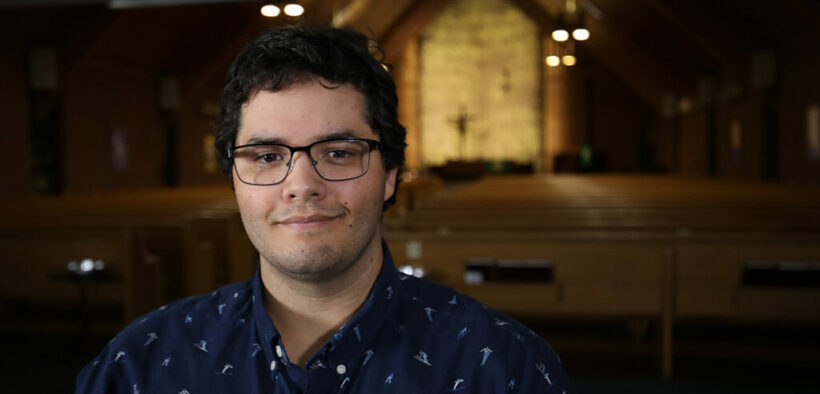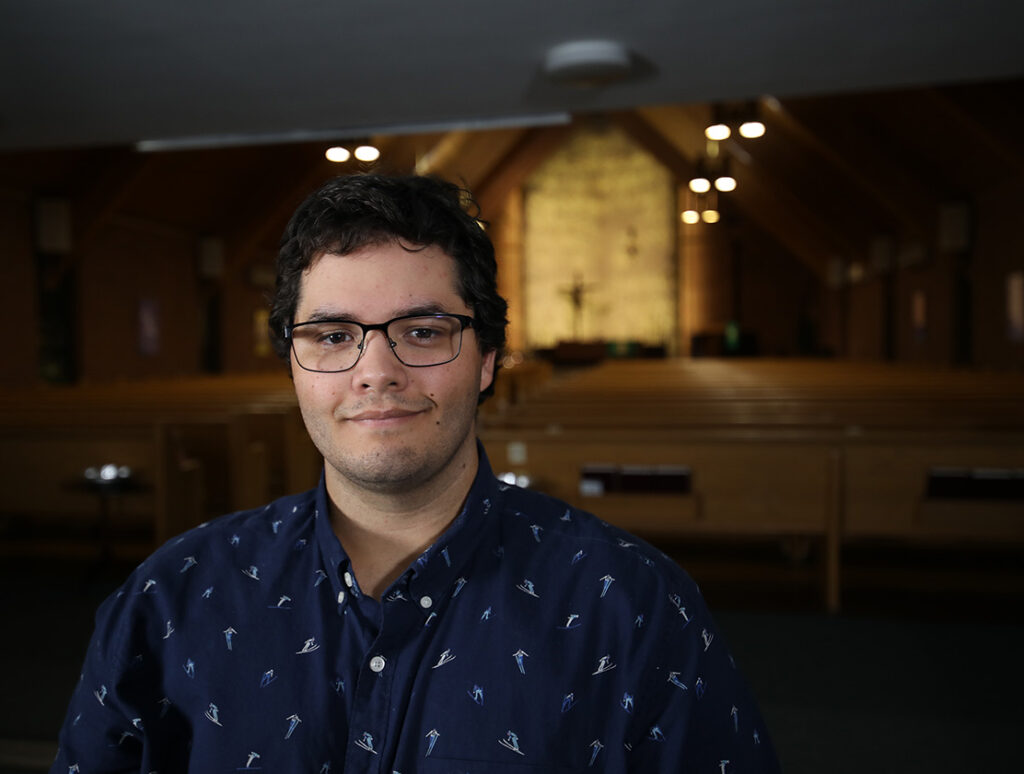 "Your word is a lamp to my feet and a light to my path." — Psalm 119:105
Joseph Hope-Hull fondly recalls a Sunday morning in 2011 at Christ Lutheran Church Ministries in La Mesa, Calif. He was a teen with his family, who recently started attending the church in suburban San Diego. They were listening to a children's message, and Hope-Hull was struck by the words Director of Christian Education (DCE) Cheri Selander was sharing.
"She did this wonderful children's message focusing on how scripture is a guide," Hope-Hull said of the message focused on Psalm 119:105. 
"Scripture is a lamp. When things are dark and tough, God's Word and the direction He gives through scripture is a perfect guide because it comes from a perfect God. That was the first time that my understanding of scripture and the gospel hit my heart pretty hard."
God's Word has been a lamp to Hope-Hull's feet and a light to his path ever since, and now he's sharing a new light with teens at a new congregation.
A welcoming home
At Christ Lutheran, Hope-Hull soon joined the youth group. He was embraced by the group led by Selander and Brandon Heath, another DCE at the congregation. 
In addition to leading several initiatives for youth, the DCE duo spent time to get to know Hope-Hull. They learned about him, his gifts and abilities. They encouraged him to use his God-given talents to serve the church.
This environment allowed Hope-Hull to blossom as a young adult leader, serving the middle school youth group and teaching Sunday School. But there was one moment that caught Hope-Hull off guard.
He was a junior in high school at the time. Selander pulled him aside and suggested Hope-Hull would make a great DCE. He scoffed at the idea. He didn't think it was for him. 
Little did Hope-Hull know, it was a faint flicker of a lamp taking him down a career path to serve the Lord.
A tough year of waiting
The summer after Hope-Hull graduated from high school, he was making plans to attend a nearby community college. 
"I didn't have a plan for what I wanted to do," said Hope-Hull, an avid San Diego Padres fan. "I knew being a baseball player was off the table. Once that dream got squashed, I didn't really have too much direction. I was a smart kid, but I didn't have any skills that made me say, 'It's obvious I need to be doing that.' But it was soon after graduating (high school) that I decided I want to be a DCE."
Hope-Hull spent his first year of higher education at that community college in the San Diego area as he anxiously looked forward to attending Concordia University-Nebraska. 
"That first year of college was really tough, just waiting," Hope-Hull said. "And I think it was really good for me spiritually. It helped me to understand future instances of waiting and what the purpose of it was. But it was a tough year."
Connecting with teenagers
"A few years later, Hope-Hull completed a DCE internship at St. Paul's Lutheran Church in Glen Burnie, Md. A year later, St. Paul's extended a call to him to be a full-time DCE. Now, he's guiding teenagers through the myriad of internal struggles they face, from influences of social media to the day's headlines. He works with students at St. Paul's school, teaches confirmation and helps with the middle school and high school youth groups.
"One thing I really love about my job is the opportunity to connect with so many people, especially our kids," he said. "We have 100 kids going up to our middle school camp this week in Pennsylvania. I love working with them and getting to know them a lot better during this outdoor education time.
"We have probably 30 kids in each of our middle school and fourth and fifth grade youth groups. And we have a wonderful high school youth group. And I just really love connecting with them every chance I can get."
As a church worker, Hope-Hull recently opened a Church Worker StewardAccount® to begin investing with Lutheran Church Extension Fund (LCEF).
"I am a brand new LCEF investor," he said. "I look forward to managing my own finances, managing the gifts God has given me in that way to better prepare for my future, as well as having the peace of mind and the comfort that these gifts are being able to help others, other congregations, other schools, just like my own."