God's sovereign timeline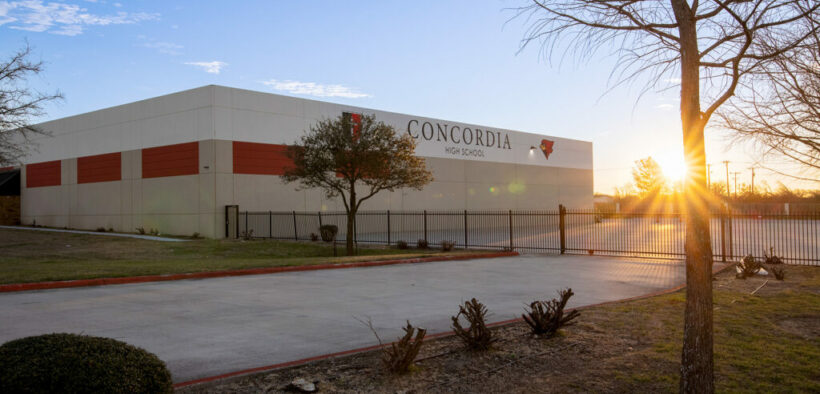 How Concordia High School found promising land for its future
The people of Concordia High School in Pflugerville, Texas, find subtle similarities between their journey and that of the Israelites.
For 40 years, the Israelites wandered the wilderness seeking the Promised Land. Led by Moses, they ate manna in the desert. Led by Joshua and obeying God's laws, they defeated Jericho, marking the beginning of their possession of the land and fulfilling God's promise to Abraham.
Concordia wandered the Austin metro area for 20 years. They were tenants of three different locations and dreamed of their own school. While their plans didn't follow their timeline, God's plan was perfect.
'Just a few more years'
In 2002, Concordia started in St. Paul Lutheran Church, with just a few classrooms and one hallway.
The school was built upon relationships between students and teachers.
From the start, leaders of Concordia expected to be ready to move into a permanent home within a few years.
"A few more years turned into a few more moves," said Principal Mike Doering. "We didn't know it at the time, but I think God was really preparing our hearts and minds as a school to focus on what Lutheran education is really good at."
Challenges for Cardinals
Concordia's leadership had an ambitious plan: A brand-new school, built from the ground up. They started by looking for land.
At first, roadblocks denied their searches and several properties fell through. "Then, here comes this land, owned by a Jewish man who loves Christian education," said Mike Linebrink, a member of the board of directors at Concordia. "He gave us a good deal on the land."
With acreage secured, they needed a few years before they could build. Once again, a few years became a few more. Eventually, leaders had to have difficult conversations.
"We found that if we were willing to sell that land, we could maybe then receive the capital gain from that and purchase a building that was much further along," said Brandon Frye, former chairman of the board at Concordia.
"I've worked with many traditional banks,
and I was blown away on the relationship
with LCEF and the partner that they
became for Concordia High School."
-Brandon Frye, former chairman of the board at Concordia.
Concordia reached out to Lutheran Church Extension Fund (LCEF). After an evaluation period, identifying a building to convert and several failed contracts, Concordia sold the land during the pandemic and purchased the building of a company that had gone out of business. Sitting on seven acres, the 70,000-square-foot building presented great opportunities with its challenges.
LCEF was a "great partner"
"What I love about LCEF is they're right there to come along side and help you out, to figure this out, negotiate terms," Linebrink said.
The project illustrated the breadth of LCEF's services. From managing cash flow and identifying land to purchase to commercial real estate transactions and lending options, LCEF helped Concordia strategically plan and avoid pitfalls.
"A lot of times we have incredible aspirations, which are fantastic," Frye said. "But sometimes LCEF helped reel us in. They've been a great partner, but they weren't just a rubber-stamp partner. They kept us in our lane at times when we needed to maybe slow down or plan a little better before we took that next step."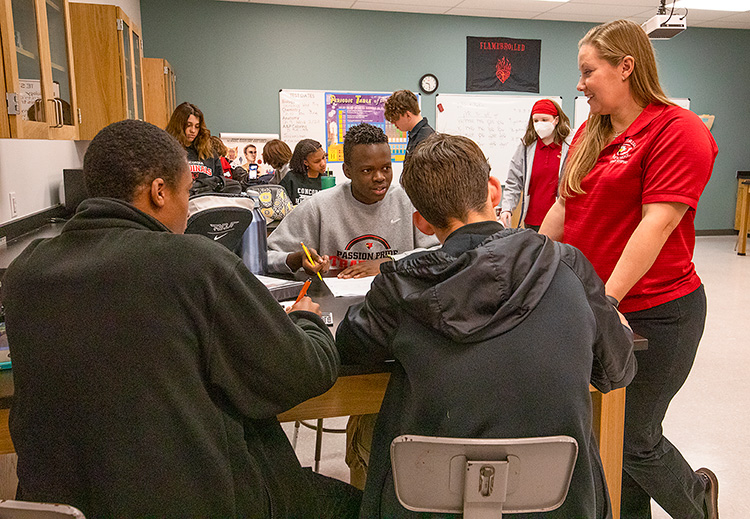 A partnership leads to a bright new Lutheran school
When teachers and students entered the new campus in February 2022, they found a renewed excitement.
"The building just has a really nice energy to it," said Caleb, a 2022 senior. "Everything is open and bright."
Since the doors opened, teachers and school administrators have seen how a new school—their own school—has created a new sense of ownership from the student body.
"Students are proud of the spaces they have, and they hold each other accountable to keep things nice," Concordia Director of Academics Marianne Rader said.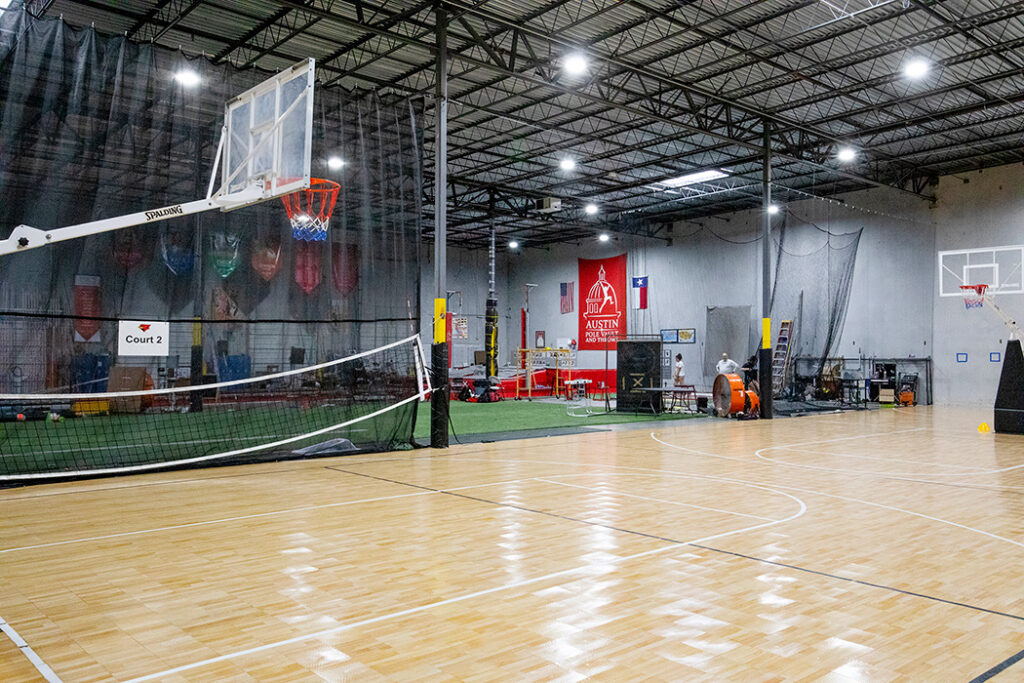 An entrepreneurial spirit
Meanwhile, half of the building was a blank canvas to customize. Frye's entrepreneurial spirit was churning with ideas.
Austin is booming with club athletic teams. Frye recognized a growing need for indoor practice space. By renovating half of the building for athletic practices, Concordia had a sustainable business to generate income while the school continued to grow.
Today, the Cardinal Athletic Center includes three basketball courts (one can convert to volleyball), a pole vault
runway and space for field throwing events.
The facility generates six figures annually for the school. It's also a ministry opportunity to witness to the athletes and their families who practice at the facility.
"We absolutely have an opportunity to sow positive seeds about Concordia, about this ministry," Frye said. "And we firmly believe in the Word that it will reap a harvest."
For 20 years, Concordia wandered the Austin region from temporary home to temporary home. Through patience and trusting in God's plan, they found a beautiful new campus to proclaim the Gospel of Christ.
"The Lord has been faithful," Doering said. "The Lord has provided along the way, and there's a lot to praise and be thankful for."