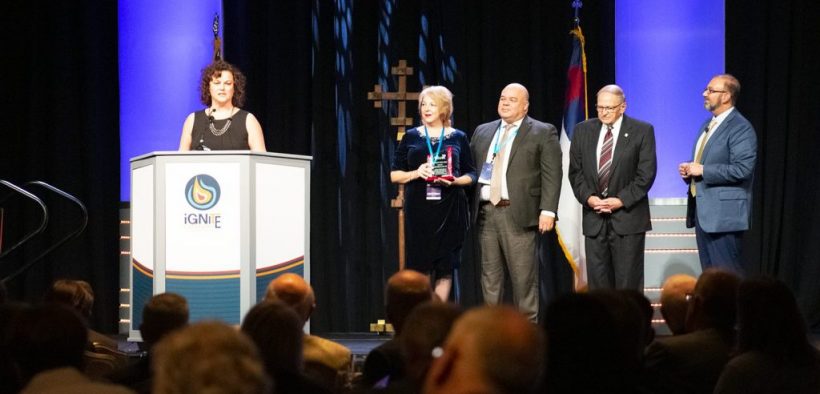 On November 22, 2019, the Rev. Alex and Maria Merlo received the Merle and Phyllis Freitag Award at the Lutheran Church Extension Fund (LCEF) annual Leadership Conference in Houston, Texas.
This award is given to couples who have made significant and long-lasting contributions to The Lutheran Church—Missouri Synod (LCMS) and Lutheran Church Extension Fund (LCEF) through their faithful and tireless service to the Church and the world.
It pays tribute to Merle and Phyllis Freitag for Merle's leadership as president of LCEF from 1998 to 2010 and the steadfast support and hospitality of his wife Phyllis during his tenure.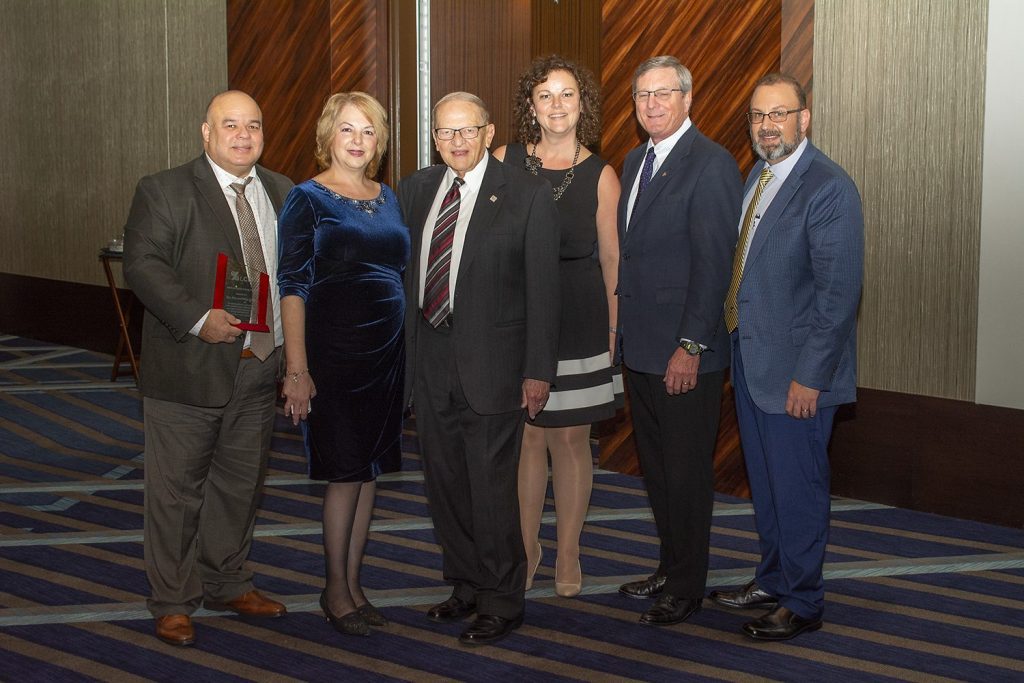 Rev. Alex and his wife Maria have served at Iglesia Luterana San Pablo in Aurora, Ill., for the past 10 years. Its members consist of immigrants from countries in Latin America, including Honduras, Guatemala, Mexico and Puerto Rico.
The congregation has many events that help Hispanics walk in their faith, a perfect example being "the prayer room," which is a yearly event Alex and Maria started about seven years ago. It has found great success with the members of San Pablo and those from the surrounding community of Aurora.
San Pablo also hosts a yearly vacation Bible school. More than 250 kids from the Aurora community attend.
The couple also hosts a yearly marriage retreat, which LCEF sponsors. Sixty couples attended this year. Two couples had not been of faith, and after the retreat, they decided to join Iglesia San Pablo.
In addition to the ministry work at Iglesia San Pablo, Rev. Alex and Maria established a school for Hispanic missionaries 10 years ago, Escuela Luterana Misionera. To date, there have been six Hispanic LCMS pastors from this school that currently serve in other Hispanic churches throughout the Northern Illinois District, as well as a Hispanic deaconess who has recently enrolled in the deaconess studies program at the seminary in St. Louis.
Rev. Alex is from Honduras and he goes on a mission trip there every year. He brings a group of volunteers with him to help build houses. Maria is a wonderful partner in ministry for Rev. Alex and a great hostess for all the events they host with the congregation.They are both true partners in ministry.