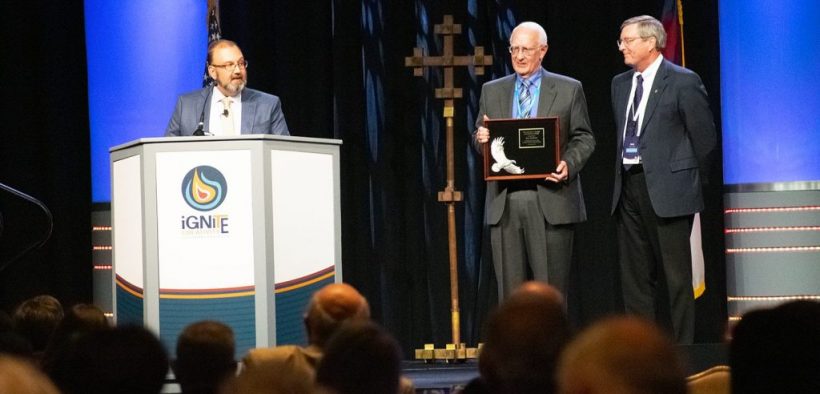 On November 22, 2019, Tom Helfrich received the Arthur C. Haake Leadership Award at Lutheran Church Extension Fund's (LCEF) annual Leadership Conference in Houston, Texas.
This award celebrates the life of the late Art Haake—LCEF's second president—and honors a retired Lutheran Church Extension Fund staff member for his or her service to the organization and the Lutheran Church—Missouri Synod (LCMS).
"Tom has been an exemplary servant during his long tenure at LCEF," said LCEF President and CEO Rev. Bart Day. "As CFO and senior vice president of Finance from 1999 to 2018, Tom did his fair share of improving and uplifting the quality of life for people at every level throughout the LCMS."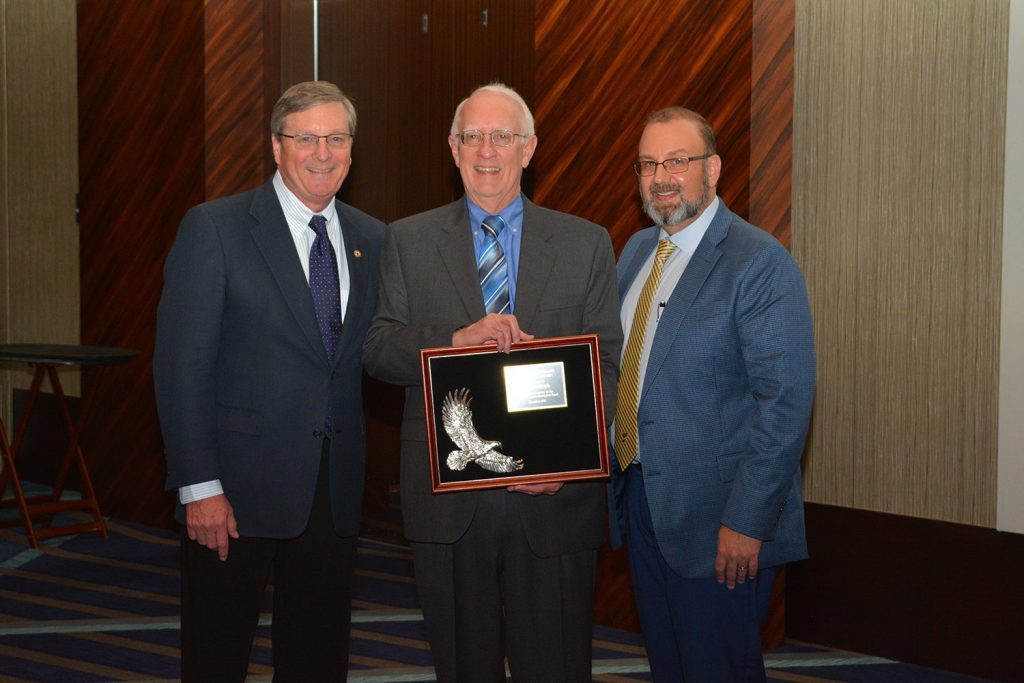 Day also noted that Helfrich "understood the mission of our beloved Church and worked tirelessly to assure that dollars were available for ministry. He believed in and shared the LCMS' mission to spread the Gospel to the ends of the earth."
In the spring of 2018, Helfrich received the Christus in Mundo award from Concordia University Wisconsin for his decades of selfless contributions for the Church, her workers and the lost.
"Ever since his first day at LCEF in 1980 and up until his retirement," Day said, "Tom lived through his vocation of overseeing our financial resources and assuring continued extension work of the Church."
Helfrich joined LCEF shortly after it incorporated in 1978.