Lutheran heritage built with historic bricks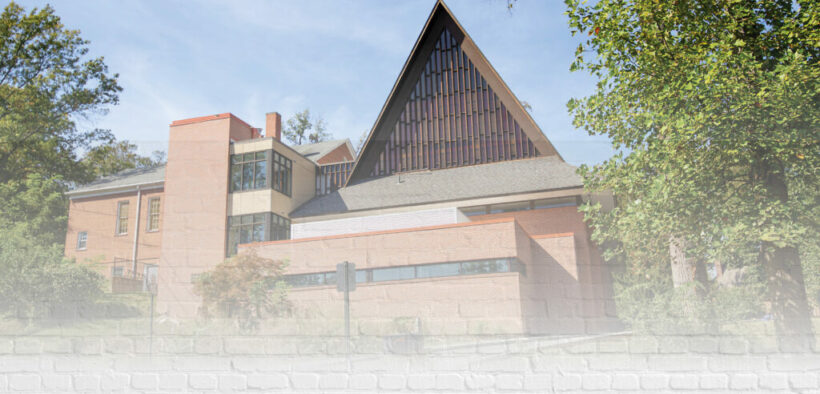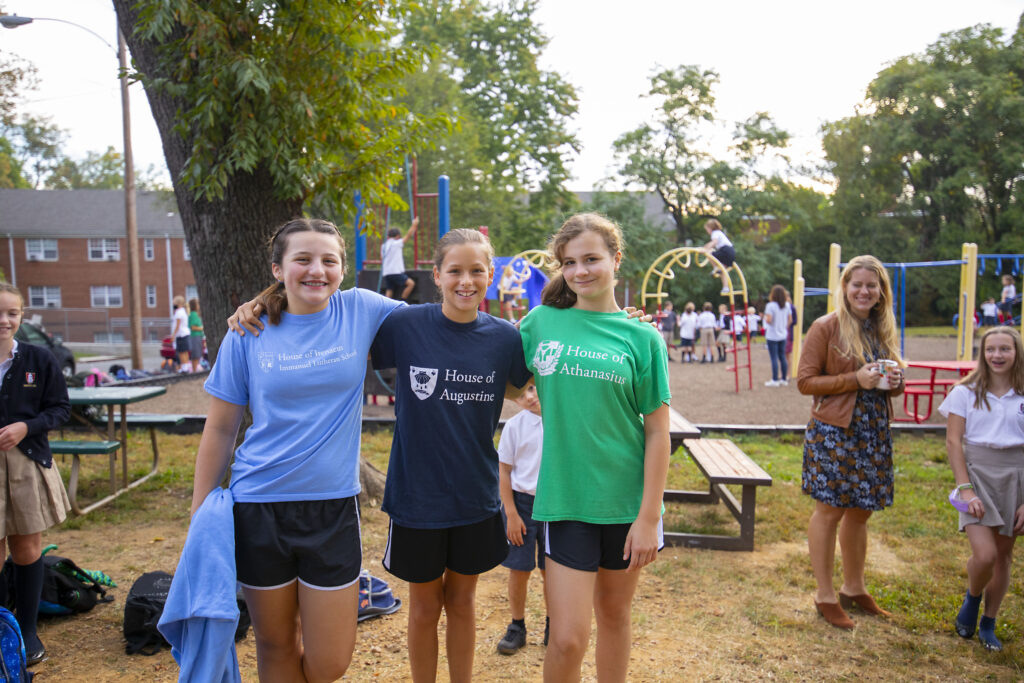 A kindergartner at Immanuel Lutheran School (ILS) swayed back and forth on the swings during recess. She then leaned over to Headmaster Julia Habrecht, who sat on the swings next to her, and asked if she could be a part of God's family.
"I got a huge smile on my face," Habrecht said. "Thanks be to God that the Holy Spirit is working faith in this young child."
Building faith in the next generation is the foundational mission of Immanuel Lutheran
Church, located in Alexandria, Va. just outside of Washington D.C. Nestled on a quiet street, the church and school feel more like a large family than an institution.
"Teaching and learning is fundamentally relational," said Katherine Kramer, assistant headmaster of ILS. "You can best help a student learn and grow when you really know them and when they know that you love them."
Oftentimes you might find a teacher on the school grounds playing flag football with his students or the pastors of the church in the classrooms engaging in deep life questions.
One student transferred from a public school and shared the impact Immanuel Lutheran is making in his life. "I know all the teachers a lot better than at a public school, and the teachers really help me to strive," he said. "I can talk to them comfortably and know that they're there to help me."
ILS envisions shaping the next generation to love God, love God's Word and to serve in their future vocations for God's glory. They seek to fulfill their mission by creating a family-like atmosphere with deeply intentional curriculum.
"The foremost mission of Immanuel Lutheran School is to provide an unapologetically Christian (classical) education and to support their families in bringing up godly children," said Associate Pastor and theology teacher Noah Rogness. "And prepare them for the world they will encounter as they go out."
Many of the 200 students at ILS may indeed encounter the world. A significant number of families in their community serve in government—as the church ministers in a location just a jaunt away from the Pentagon. In fact, their original church building at their current location used leftover material from the building of the Pentagon in the early 1940s.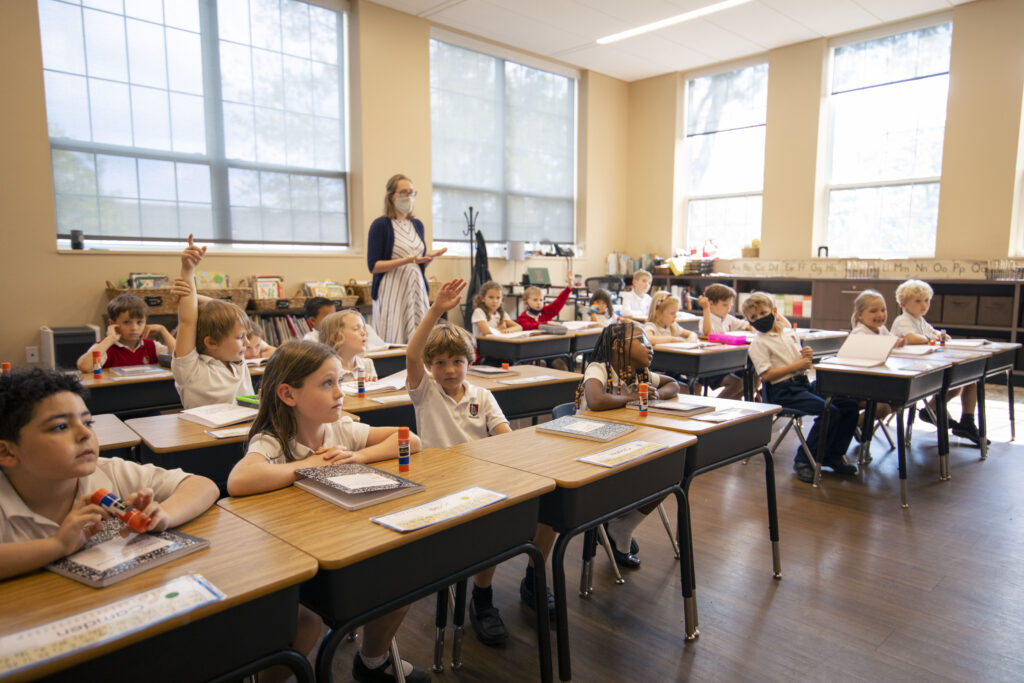 The mission to minister to a more transient student body—some of which do not come from Christian backgrounds—inspires the staff to work as a team to cultivate the minds and souls of their students.
One student shared that before she came to Immanuel, she never knew about God.
"I came to this school and all my friends were Christian, and I didn't really know what they were talking about," the student said. "As time went on, I started realizing the amazing things about God. He created us because He loves us. He created our parents to take care of us. I just grew a lot closer to God."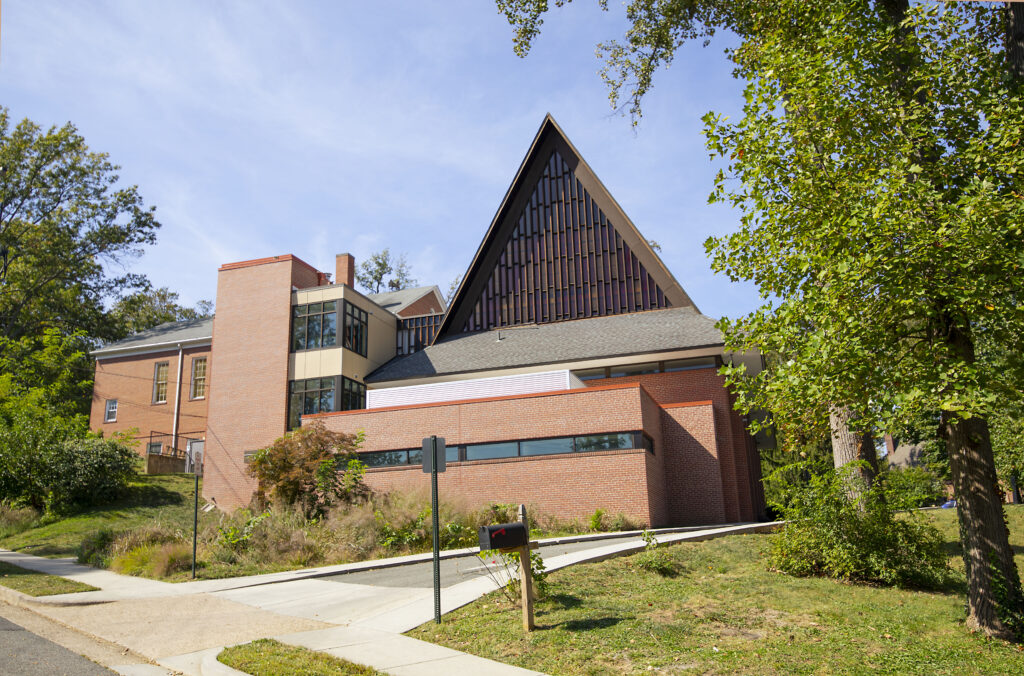 Doubling school size, doubling enrollment
A little more than 10 years ago, the ILS staff started to dream about expanding their smaller property and upgrading the church in order to serve more families. Lutheran Church Extension Fund (LCEF) was there to walk along side them.
"We started our conversations with LCEF very early," said Matthew Braun, deacon and logic teacher at the school. "They helped us design our fundraising campaign and a budget for us overall."
With the ability to double the size of the school building, God also more than doubled their student population from 2010 to 2016. Now 200 students call ILS their school home with 100 more students on a waiting list.
"Thinking about the idea of heritage," said Laurie Honing, lead junior kindergarten teacher. "We're trying to have a community in which to train the next generation to love and follow God's Word."
Immanuel's long heritage is not only a part of their local community, but a significant part of the history of The Lutheran Church—Missouri Synod. A small group of faithful Lutheran immigrants from Germany planted Immanuel in 1871 and joined the LCMS in 1880.
With the help of LCEF, Immanuel Lutheran Church and School has a bright future extending the heritage of the Lutheran faith and classical education for generations to come.