Mahnken and Heemann Join LCEF's Silver Eagles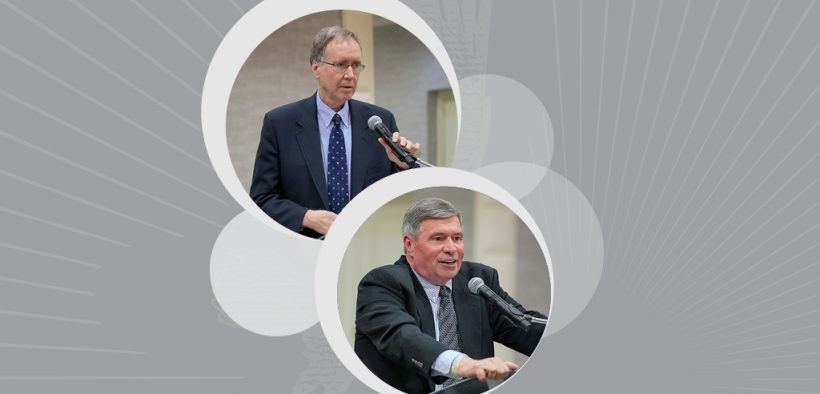 Lutheran Church Extension Fund (LCEF) was blessed to induct two new members of the Silver Eagles in 2022. Steve Heemann and Glenn Mahnken joined the honorary club in April 2022 during a ceremony in St. Louis. We thank God for these two men and their service.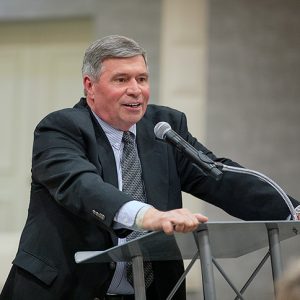 Glenn Mahnken
Mahnken served as LCEF senior vice president of Marketing and Customer Support from 1999 to 2012 following a successful career in corporate marketing. After his tenure with LCEF, he served Concordia Plans as vice president and Chief Marketing Officer. Today, he is the director of Community Relations for Lutheran High School of St. Charles, Mo.
Under Mahnken's leadership, LCEF assets grew to over $1.8 billion. He successfully managed the integration of two new service offerings, Capital Funding Service and Laborers For Christ, into the LCEF family. Known for his financial acumen, Mahnken was instrumental in developing the annual Ministry and Business Plan, steering the Interest Rate Committee
and serving on the Asset-Liability Committee (ALCO).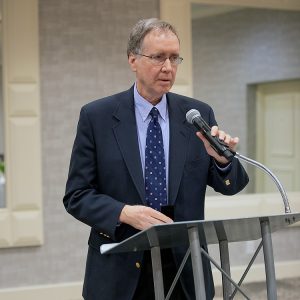 Steve Heemann
Heemann served LCEF for 20 years as district vice president and director for Finance and Stewardship with the Southeastern District from 1998 to 2018. Since retiring from the Southeastern District staff, he and his wife Gwen, reside in Maryland, where he serves his home congregation. Heemann also serves on the board of directors for Mid-Atlantic Lutherans in Mission.
During Heemann's tenure, district assets nearly doubled to $150 million and loans receivable more than tripled to $104.5 million. In addition, he introduced Early Childhood Development Centers into the districts and developed an LCEF advocate program of congregational volunteers.
In 2021, both men received the Arthur C. Haake Leadership Award (AHLA), which honors a retired LCEF employee for his or her service to LCEF and The Lutheran Church—Missouri Synod (LCMS).