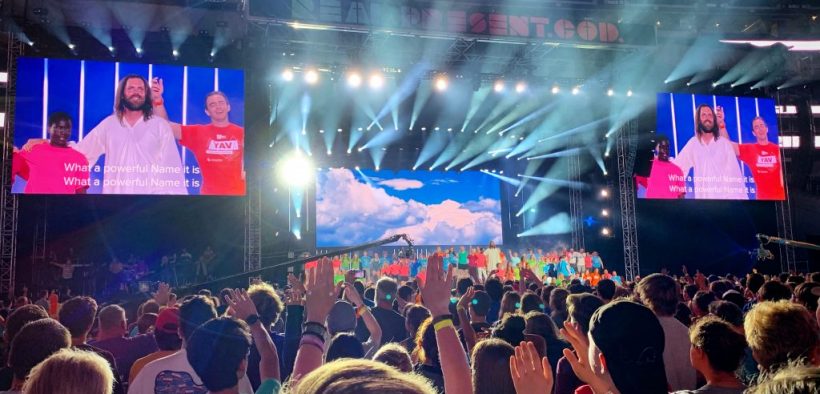 It's not easy to pin down today's youth. While labels like Millennials or Generation Z can be handy when talking about a generation, most youth will resist such a label. Not out of rebellion or distrust, but from something even more important.
According to LCEF investor Karina Rovey, a recent high school graduate from Tennessee who now is attending Vanderbilt University, all young people of every generation are after one thing: trying to find their identity.
"This time is exciting and full of opportunities," Rovey said, "yet sometimes it can be overwhelming since there's no set plan to navigating the journey into adulthood."
Jenna Johnson, a member of St. Andrew Lutheran Church in West Fargo, N.D., and high school graduate heading to college in the fall, couldn't agree more. "Trying to find your true self is a huge part of being a young person today I've worked hard to be myself no matter what and I've learned to not care what others think."
That's easier said than done. It's sort of a rite of passage for adults to think today's youth are the worst. We even have our doubts about the best generations. For example, guess who these headlines, academic assessments and political statements were leveled at: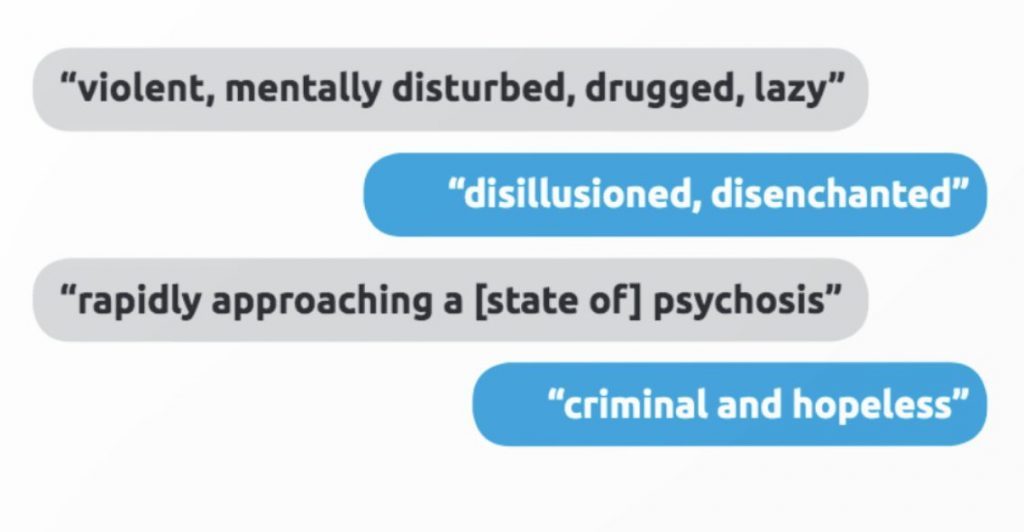 Here's a hint: It was the 1930s. The generation? Those men and women whom Tom Brokaw would eventually deem "The Greatest Generation."  (See "For Adults, 'Today's Youth' Are Always the Worst," Los Angeles Times, November 21, 1999.)
Rev. Mark Kiessling, director of LCMS Youth Ministry said, "It's easy for the older generation to say, 'Kids have it easy,' but we need to take a look at how much our culture really has changed, especially in the breakdown of the family and institutions."
What is different about this generation?
"I think a lot more pressure is placed on young people today to be high achievers extremely quickly," Rovey said, "such as the constant pressure of needing to go to college and find a high-paying job."
Leah Abel, who spent 17 years in youth ministry as a director of Christian education, has a story that captures this sentiment well. In response to Abel's question "What is your biggest challenge?" one young adult in her youth group had this to say: "Since we were little, people have been telling us that we can do anything and be anything and we are terrified of letting everybody down."
Talk about being vulnerable.
"It's pretty stressful," said Connor Works, a student at the University of Kansas and LCMS Lutheran Youth Fellowship Executive Team member. "There is an expectation that we make something of ourselves because our society puts a lot of weight on being successful and we put a lot of weight in how others see us."
Being the generation that grew up during the worst economic collapse since the Great Depression, some youth are wondering if they can even live on their own. One young adult from St. Louis said, "I'm scared that once I graduate college, I still won't have the knowledge I need to thrive on my own or be financially independent."
Of course, high expectations are not new. There is, however, Kiessling suggests, a twist with this generation: "It's an interesting juxtaposition that they are more driven by accomplishment but have no reliable ways to deal with failure."
"My concern is that with the increasing rate of mental health issues and isolation [through social media], young people are facing 'catastrophic' failures without support systems around them."
Which brings us to our next point.
Special challenges of today's youth
Director of Christian Education at Our Savior Lutheran Church, Aiea, Hawaii, Kayla McGowan notes that "Social media presents a special challenge. Young people are faced with multifaceted images all presenting ideas of who they should be. Likes, followers and connections are only surface deep."
It doesn't help, suggested Daniel Sanchez, camp director at Camp Io-Dis-E-Ca in Solon, Iowa, that young people are heavily marketed to in countless ways regarding products and beliefs.
"Celebrities with whom young people have no direct relationship with now serve as key role models," Sanchez said, "often through the lenses of social media where young people only see what they're meant to."
The pressure to appear at the top of your game at all hours of the day is immense. This over-exposure to connections, information and images is taking a toll.

Could it be social media? For some it seemed too easy to blame social media. There wasn't enough evidence for it. That is until two seemingly unrelated trend lines changed minds: depression in teenagers and smartphone adoption, lines that grew at close to the same rate since 2011.
Youth are overwhelmed. "The amount of information we have to process daily just to keep up with our friends and family and society," Connor Works said, "is challenging."
"It seems like society judges your every move and you can't do anything without that fear of being rejected," Karina Rovey said.
Now try being a Lutheran in this context. "It's hard for young people today," said Julianna Shults, program manager of the Lutheran Young Adult Corps. "Think about how hard it is to be Lutheran and stick to Lutheran values. These values are very different from our culture. [Young people] struggle with how to do that well and share the Gospel and know the truth."
"Most people around us think we are stupid for believing so strongly in Christ," Works said. "There are professors and peers and other adults that openly say to us that being Christian means you have no critical thinking skills."
That's certainly a new experience for youth. Jenna Johnson said, "You almost don't feel comfortable talking about your faith until someone else brings up the subject. I think young Christians love talking about their faith, but only if they know they'll be accepted."
This is a premier opportunity for the Church.
Am I Accepted?
For the last 25 years, Director of Christian Education Pete LeBorious has been the youth director at Mount Calvary Lutheran Church, Warner Robins, Ga. He has a retention rate of over 75% of youth who are confirmed remaining actively involved in ministry through high school graduation.
What is his secret? "I believe the only question youth care about when they visit or start attending a church is 'Am I loved and accepted?'" LeBorious said.
"They love to feel that they belong and are willing to go to great lengths to have a place where they experience acceptance and unconditional love."
LeBorious points out that the youth will be shaped by something.
"Youth ministry should be a tool that the Holy Spirit works through to help shape their identity, but to do that, we need to value them and their contributions within the body of Christ."
As an example, LeBorious explains that his ministry is to educate, encourage and equip young people to take ownership of their faith, the ministry and reaching out. Another factor involves a church's response to a teenager's critical moments, questions and doubts. The 2017 LCMS Millennial Research report recommends "congregations and parents should develop deep and open relationships … to utilize these moments for deepening faith and community."
"In reflecting on what I see as important for today's youth," said Jim Lohman, associate director for the LCMS Youth Ministry Office, "it would be the same need as when I was a youth—relationships. This includes a strong relationship with their family, their teachers, their church and other influential adults who take an interest in them …. And the most important relationship they can have is with Jesus!"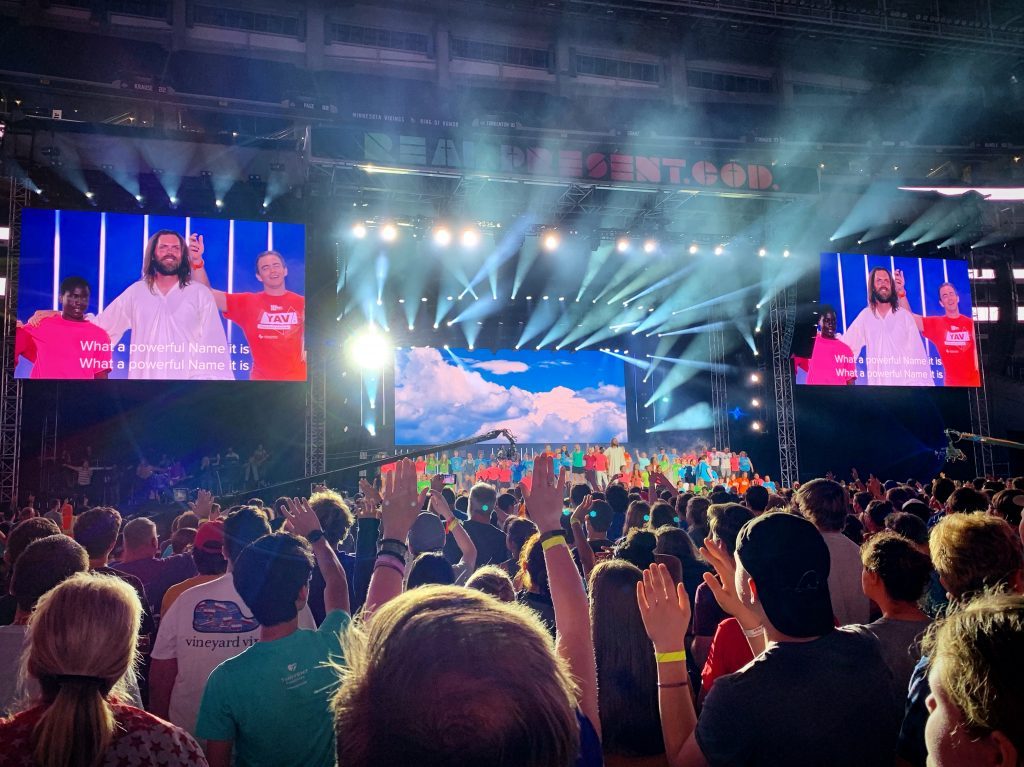 How the Church can care for youth
"Aside from the obvious of caring for souls," Daniel Sanchez noted, "youth retention is important because young Christians are finding ways to grow into adults to serve the Church. If we don't have something for young adults to gravitate towards with regards to serving the Church, young adults will fill that void with something outside of the Church and the opportunity is missed."
The LCMS Millennial Research report confirmed as much:
"Congregations that added youth ministry staff experienced higher rates of retention (in the LCMS) into adulthood (34%) than congregations with no change (28%) and congregations which reduced youth ministry staff (19%). Adding staff also decreased the rate of young people leaving before high school graduation."
The role of youth ministry cannot be understated. "We have a history in the LCMS of prioritizing quality education," Shults said, "but Google is faster, so our role is to keep them grounded in Scripture and in the sacraments."
McGowan adds: "Old and young alike, we are all members of the body of Christ. Jesus tells us to love one another. His command is not exclusive. When the world around them fails, youth need to know the love of God who never fails."
While we may have our doubts about this generation, there is reason to believe our world, Church and future are in good hands. First and foremost, God has conquered sin and fear in the world. We know the future is in good hands – namely, those scarred hands that redeemed us – because God has promised to sustain us, and He will. Secondly, this is a generation whose potential we shouldn't doubt.
Take it from Rovey: "We don't have everything figured out, but like any generation, we're still learning and growing, and I think we will make a positive impact on the world."
Subscibe to LCEF's Interest Time magazine.