Over 30 Years Investing in the Church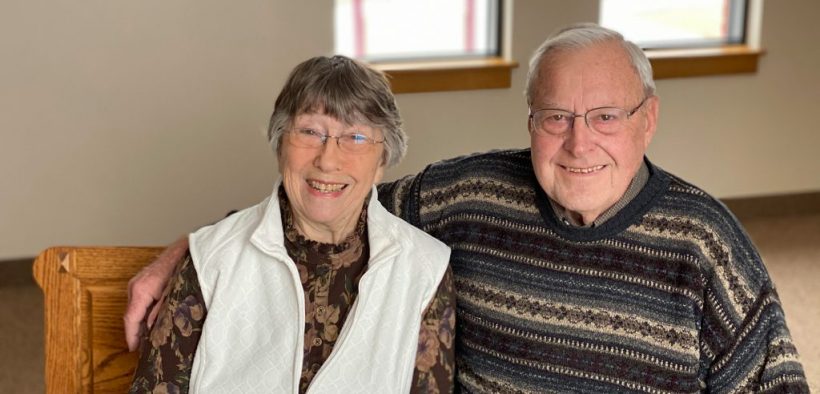 He is a fourth-generation member of Trinity Lutheran Church, Carver, Minn., confirmation class of 1954. She is third-generation, confirmed in 1957.
Both were baptized at Trinity. Shortly after high school graduation, the two married in Trinity as well. They raised and confirmed their own children in the same tiny, but beautiful building.
Thank goodness some things never change in an ever-changing world. Take Carver, for example. It's about an hour drive southwest of downtown Minneapolis. At one time, it was surrounded by farm fields for as far as the eye could see—a patchwork of corn, wheat, soybean and hay rolling across the fields west of the Minnesota River. As of late, though, roads and rows of houses are popping up everywhere.
While the landscape may change, the steadfast love of Our Savior never does, something which Hiram and Karen Grimm are ever grateful for.
Love for others
"Well, we are simply thankful we were brought up in the church," Karen said in a gentle, caring tone. "We just want to do our small part and share our faith. God showed His love for us by sharing Christ and we want to do the same thing."
That love for others shows up in numerous ways. Not long ago, they rented a bus to bring students from Trinity Lutheran, Minneapolis—an urban school located in a very rough and economically depressed area of the city—to their farm. On a perfect summer day, probably a first for many of these kids, the students ran and laughed across the Grimm's lawn; rolled down a grassy hill; and climbed in and out of the tractors and combines. The students also picked raspberries, and Karen sent them each home with a plant.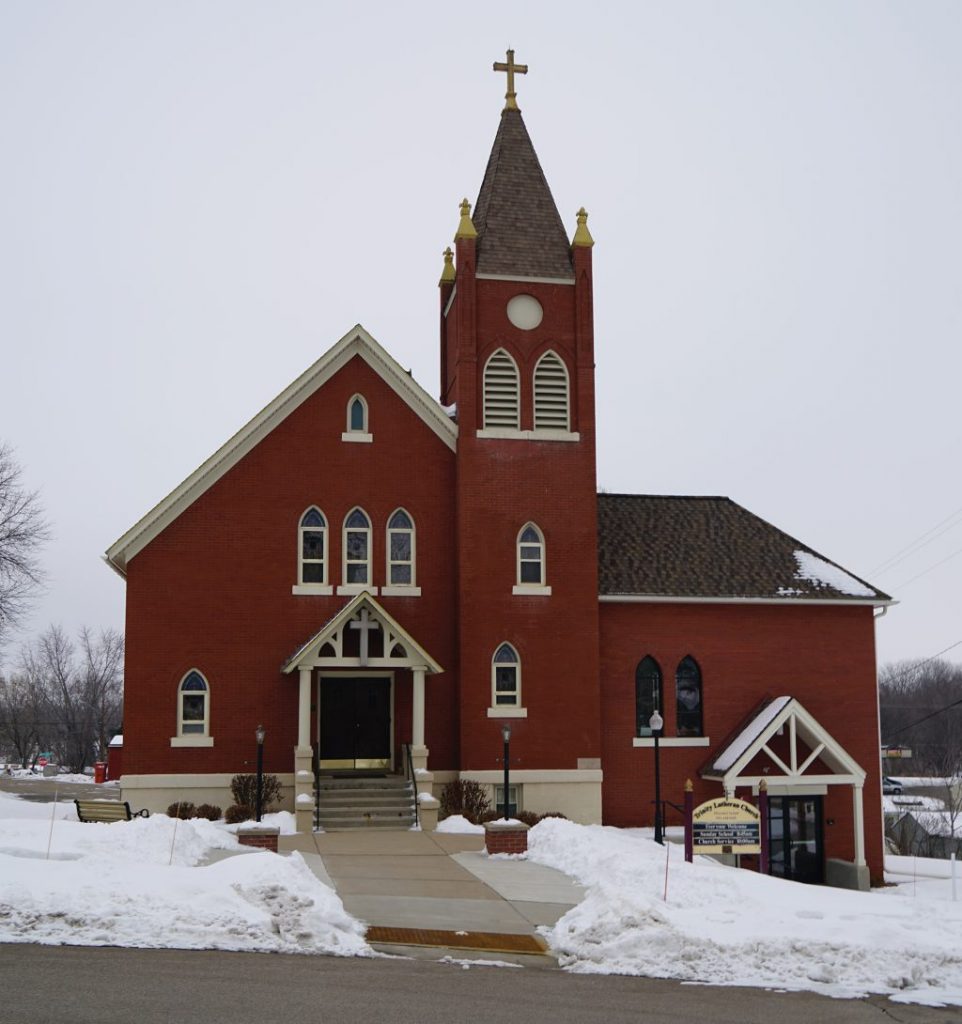 For as long as she can remember, Karen has been helping out at Trinity, working with communion, changing the paraments—whatever needed to be done. The same can be said about Hiram, her husband, who's been an elder and usher for decades. Just think of the number of candles lit and extinguished over the years.
The best part
Third to Christ and neighbor is their love for our Church, a love demonstrated in their 30-plus years as Lutheran Church Extension Fund (LCEF) advocates and investors. Hiram became an LCEF advocate back in 1987, and since then—whether a term note, StewardAccount® or just about anything in between—the Grimms have been generous LCEF investors.
"We keep all of our savings there," Hiram said. "They are easy to contact, and they are very friendly, giving a good return, but the best part of the whole thing is sharing those funds with other churches and schools."
The Grimms might be first-generation LCEF investors, but they made sure they weren't the last. They opened Young Investor (Y.I.) StewardAccounts® for their grandchildren. And when the grandchildren started having babies … yep, you guessed it: they opened up Y.I. accounts for them as well.
Hiram and Karen Grimm— you are a treasure to us, your community, your church and Christ. We thank God for you always, and pray, as Paul did for the Thessalonian church, that He would continue to bless "your work produced by faith, labor prompted by love and endurance inspired by hope."
Investing in LCEF is investing in the future of the church – Learn more.