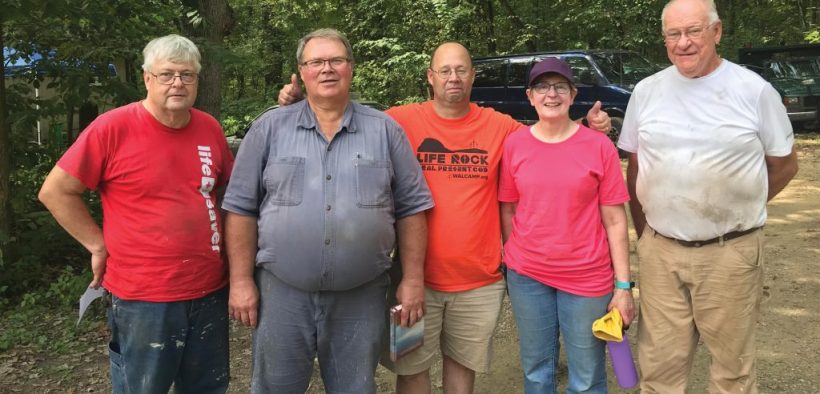 Jan Hoge likes to travel. Her husband, Terry, likes to work. "So this was something we could both do and enjoy – and have a chance to serve our neighbors at the same time," Jan said about Lutheran Church Extension Fund (LCEF) Laborers For Christ (LFC), of which the Wenona, Ill. couple are among the newer members.
Since Jan retired from her 35-year-career as a computer programmer with State Farm, she has more free time than when she made the 100-mile, daily round trip to the company headquarters in Bloomington, Ill.
But travel is a challenge for Terry, a third-generation farmer who tends about 1,000 acres of corn and soybeans – some with neighbors, many on his own. He and Jan live on land his grandfather farmed and where his father was born.
"There's always something broken or things that need to be done," Terry said of farming, without a hint of complaint.
He enjoys being "a fixer" – especially when he lends a hand. "It's always more fun to help others than do your own stuff," Terry said.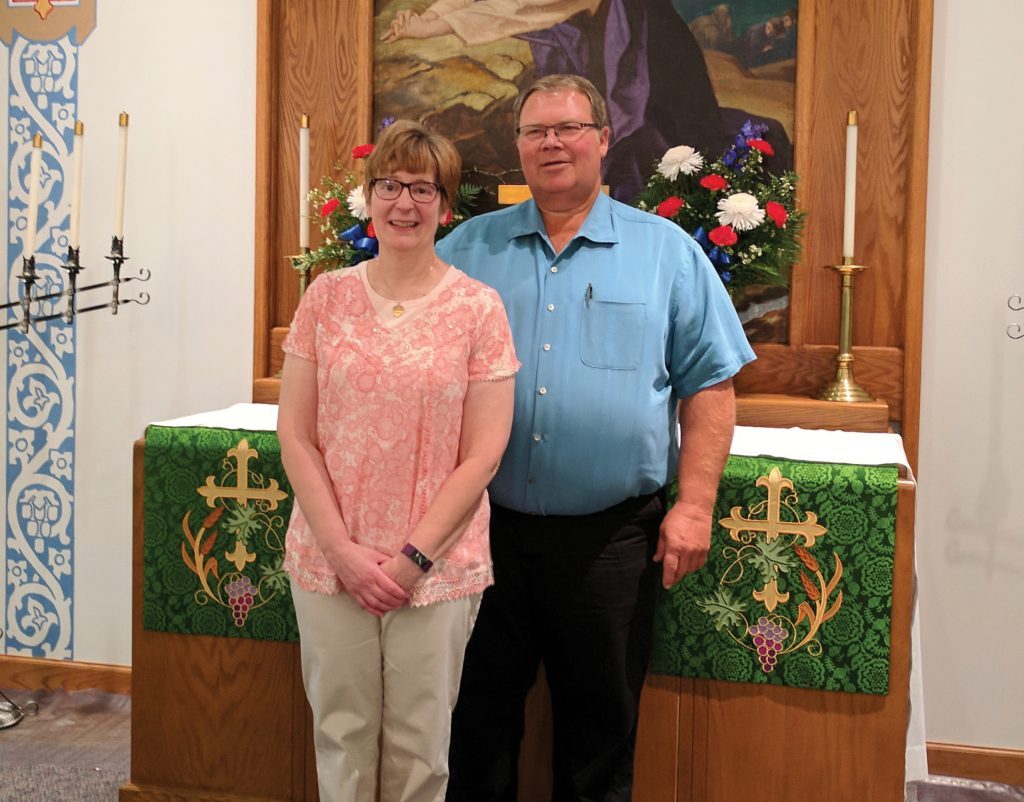 From farm to inner city
The Hoges had long heard about Laborers For Christ, through friends, church bulletins and an LFC presentation. "It was something we had in the back of our minds for when I retired," Jan said.
Because of farming demands, the couple knew shorter-term projects would be more doable than the commitment required of a long-term construction project. They got their feet wet in 2017, serving about six weeks in Fort Wayne, Ind.
Jan enjoyed new friendships while participating in the life of some of Fort Wayne's many Lutheran Church—Missouri Synod (LCMS) congregations, volunteering at a church thrift shop, taking part in Bible studies and quilting groups.
Terry worked alongside fellow laborers, tackling home repairs and maintenance for low-income homeowners in partnership with local congregations and Lutheran Housing Support. He got to know – and, sometimes, share his faith with – inner-city neighbors living in a much different setting from rural northern Illinois.
"By the time we left, people were waving at us and asking if we could do something for them, too," Terry said.
Training 'willing hands'   
On the couple's second project, Jan – more adept at a computer keyboard than with carpentry tools – happily added painting and caulking to her skill set.
"They needed more willing hands – willing hands that could be trained," Jan said of Walcamp, the outdoor ministry in Kingston, Ill. where she served this summer.
Both Jan and Terry joined a small crew tasked with some big camp needs, including painting the interior of the sizable retreat center – a job that required 18 gallons of paint and deadline pressure to finish in time for a wedding.
They were surprised when a camper's mother made a point of meeting the Laborers For Christ team. "She knew about us, but said this was the first time she'd seen Laborers For Christ on a project," Terry said. "She was excited to see laborers in action!"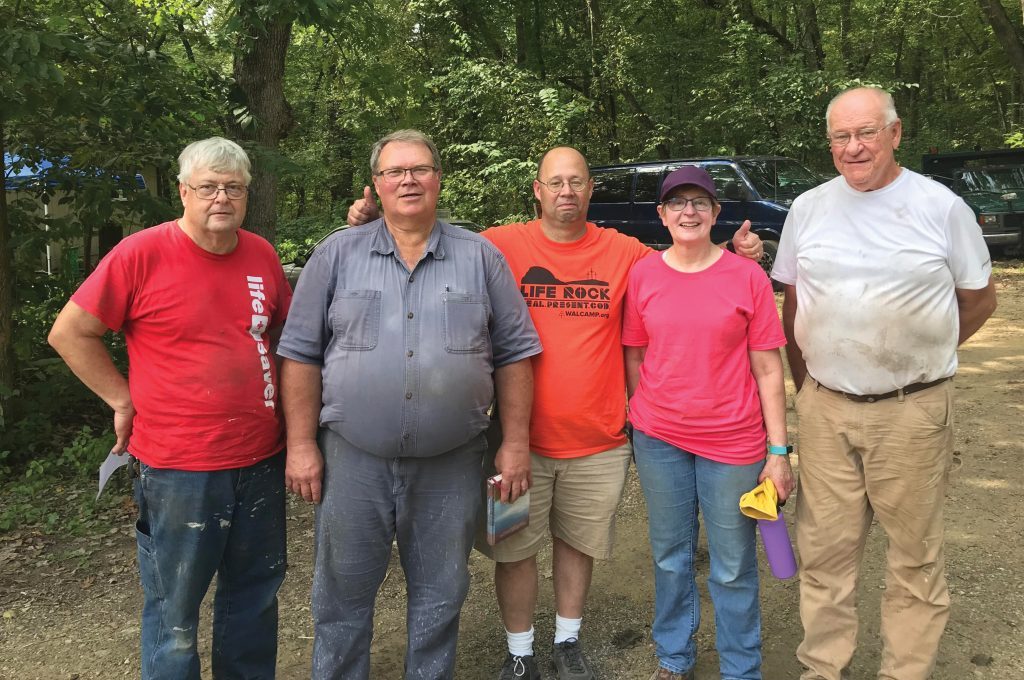 'Strengthening to our faith'
Likewise, the couple was delighted to see so many youngsters and adults using the faith-based camp, started in 1955 by Walther League members.
"It's strengthening to our faith and very encouraging to work on a project like this, seeing God's Word living, active and moving among His people," Jan said.
As longtime members of Zion Lutheran Church in Wenona, the Hoges know all too well about the membership decline challenging many congregations, especially churches in rural areas.
Terry serves as congregation chairman, Jan teaches Sunday school and they both sing in the church choir. The couple wants to share with fellow congregants the "faith building and hope" they experienced at the camp – and they plan to serve again with Laborers For Christ, likely on another short-term project.
"Even though short projects might not involve you as completely in the life of a sponsoring congregation, you still meet other laborers, enjoy the daily devotions, prayers and camaraderie," Jan said. "It's not the full-meal deal, but a nice taste of what Laborers For Christ is all about."
INTERESTED IN JOINING LABORERS FOR CHRIST? CALL 314-885-6444 OR EMAIL LABORERS@LCEF.ORG.