Popular Camp Expands To Avoid Turning People Away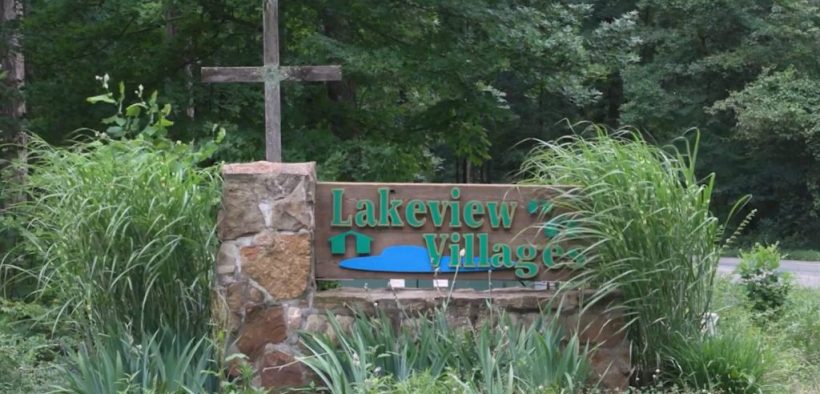 Lakeview Ministries, located in Seymour, Ind., serves approximately 10,000 summer camp and non-summer camp clients—from all walks of life—throughout the year.
But they are running out of room and having to turn people away.
"As a ministry," said David Vandercar, executive director of Lakeview Ministries, "we hate to turn children away and want to provide as many children as possible with a summer camp experience."
To address these needs, Lakeview, with the help of Lutheran Church Extension Fund (LCEF), is building a new village cluster and renovating older facilities, part of their $2.5 million "A Place for You" capital campaign.
"The specific project of the village cluster," Vandercar said, "addresses the need that we have as we are running out of capacity for our summer camp."
This village cluster will increase their capacity by 200 children each summer. And to help with the project, he called in LCEF's Laborers For Christ.
"In the history of our organization," said Vandercar, "this is the sixth project we have worked on with Laborers For Christ. A significant part of our organization's growth over the years has been aided by their work."
His first exposure to LFC was back in the summer of 2000 when he was a college kid on staff at Lakeview.
"That was my first involvement with the them, but that was their third time at the site. So, as the executive director now, when we started talking about a new building project, it was very easy to contact LCEF and see how [LFC] could help."
The project site, slightly larger than a half-acre, was originally a heavily wooded site on a hillside. Laborers and camp staff removed the timber. A local construction company excavated the hillside and leveled the construction site.
The first group of laborers weathered in a bathhouse that included a kitchen and laundry; built an outdoor dining area under a canopy; remodeled a house into new administrative center; and are working on four cabins (two sets of two) when the weather permits. The cabins can sleep eight people each. There are four existing "village clusters" at Lakeview.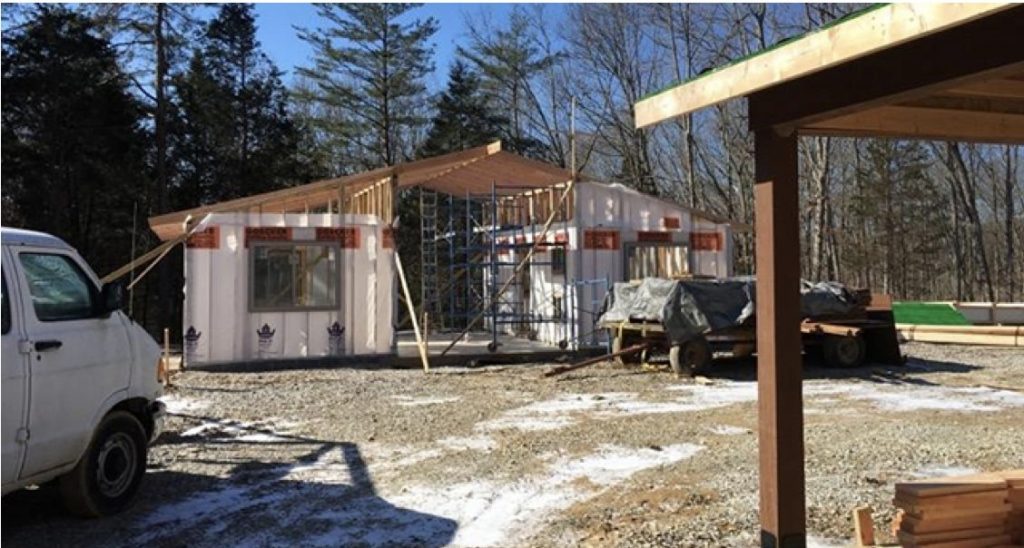 Retired maintenance engineer Robert Meyer, laborer since 2014, was the project manager on this first phase. He was joined by Mark Fintel, Keith and Gail Marsh, John Hardy, Dave Steiss and Mike and Verna Vandercar at Lakeview.
For Meyer, his favorite part of being a laborer involves, "seeing how God uses each laborer according to their individual talent, skill and personality to further His mission for us on Earth."
Before he retired, Meyer dreamed of joining the group.
"We went to church in Shreveport, La., with laborers Ken and Lorna Lillich who would be gone for three to six months at a time. I asked Ken where they were, and he told me they volunteered with LFC building churches around the country. They showed me their photo album of various LFC projects, and I could hear the excitement in their voices as they talked about each church and the friendships they made."
The Meyer's first project was a one-week trial project in 2013.
"Willie Eichmann was the project manager," Meyer said, "and he talked me into retiring at 58 to join the LFC mission. By May 2014, we had purchased a different RV, sold our house, retired and became full time RVers."
When the first phase ended, camp staff, along with local laborers Mike and Verna Vandercar, parents to David, continued to work on the project. Laborer John Strasen has joined them as well. Mike is the new project manager over the project.
Mike and Verna have been members of Laborers since 2014, though they couldn't commit to their first project until 2016 at Camp Okoboji.
"All of the projects that we have been on have been for Lutheran Camps," Mike said, "except for a month that I spent in Fort Wayne doing home remediation projects, rather than a church. We love having the opportunity to go into a community and visit all of the LCMS churches that are in the vicinity of these projects."
Dave Vandercar pointed out that LCEF Laborers For Christ bring so much more to the table than just an exceptional work ethic. "They have gotten to know people both in the camp setting and at the local area churches. While they are at camp, they continue to help grow the camp family by being ambassadors for our organization. Not only do laborers help to save money, they have also provided a spiritual element to the construction crew that pairs nicely with our staff and guests. They become a part of the team working to accomplish the mission of your organization."