Racine Lutheran High School is joyfully bringing the past into the future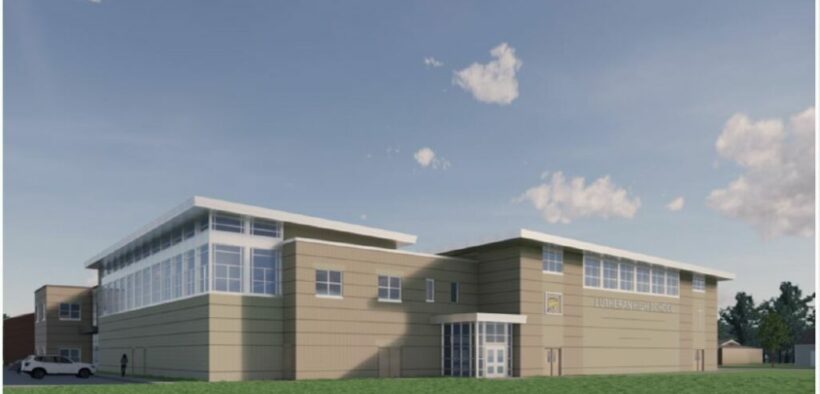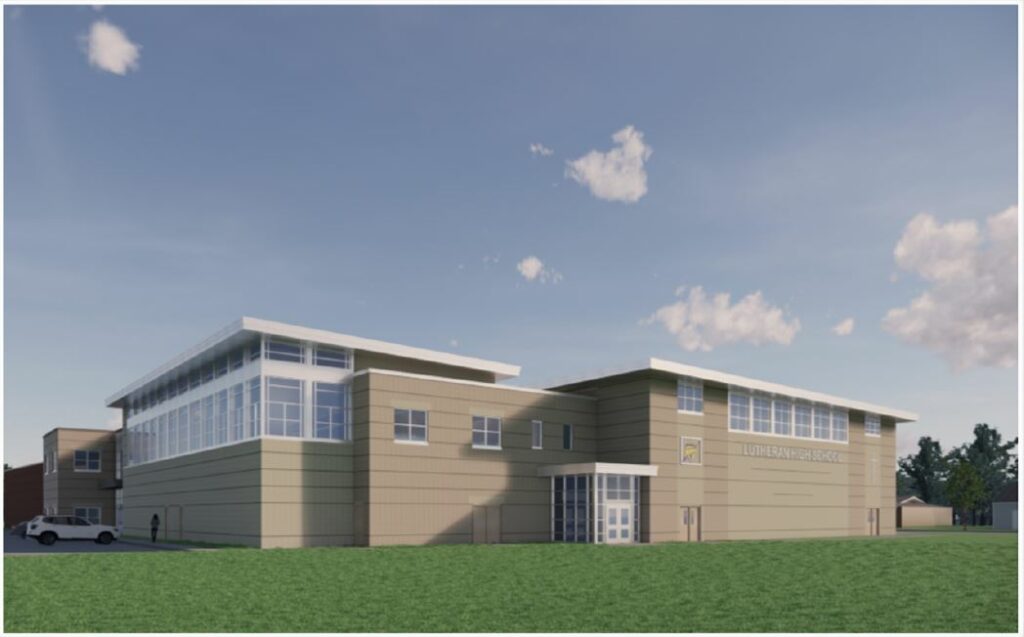 Lutheran schools are growing. In some places, they're even bursting at the seams. 
It makes one wonder: When a group of Lutherans got together back in 1943 to start a high school, did they imagine it might be like this 80 years later? At that time, World War II was raging, there were shortages of food and fuel, and people were wondering whether our country would even survive this war.  
Meanwhile, in Racine, Wis., faithful Lutherans were looking to the future. This group set a goal to raise $250,000 to build a school. They managed to exceed their goal, bringing in $275,000. 
Racine Lutheran High School opened its doors in the fall of 1944 with a freshman class. They kept adding grades every year thereafter until they had a full high school.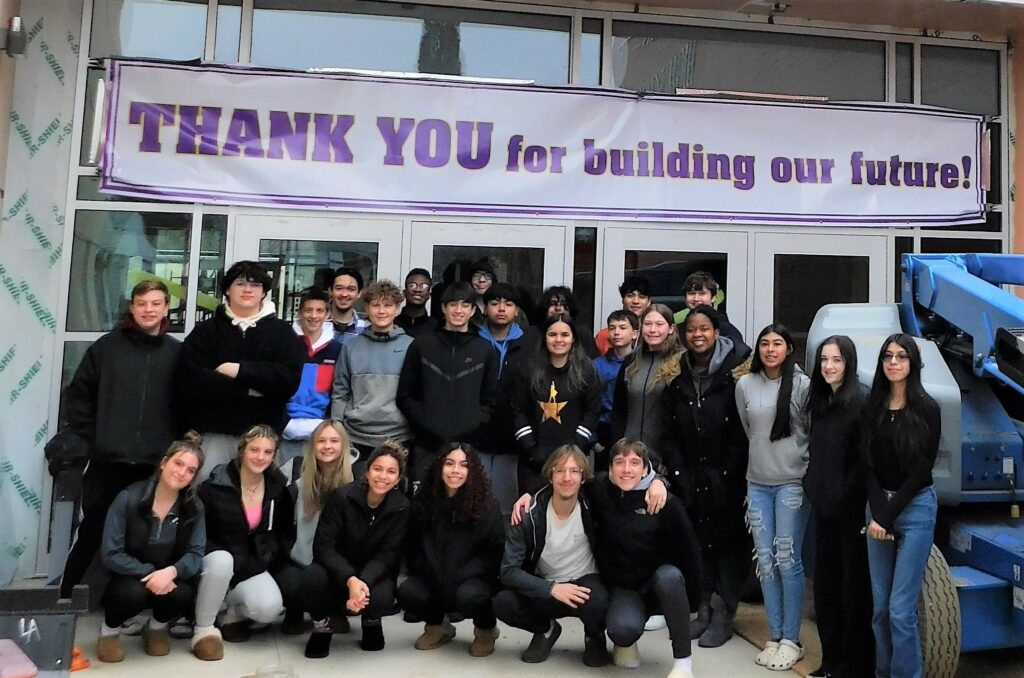 Fast forward eight decades later, the school was indeed bursting at the seams and in need of an expansion. 
"We needed space as some of the faculty were teaching in five or six classrooms, the facilities and mechanicals were moving toward a dangerous situation, some parts of the building were not handicap accessible, there was a flood plain issue as the river flows near the building, and we were just packed in the cafeteria," said David Burgess, executive director of Racine Lutheran High School. "We just had to do something with the facility. A building built in the 1940s also had code issues." 
An expansion project was simply long overdue. So, in 2017, a plan was conceived to bring Racine Lutheran's building into the future. 
A new relationship
The school, which currently has about 300 students and growing, offers free tuition for trade students and serves a student body that is comprised of a wide range of learners with an array of post-secondary plans. More space was needed for the school to continue to grow, so the plan was to add seven new classrooms, a new gym, fitness center, resource center, and bring the whole building into code compliance. It would take a capital campaign as well as a loan to make it happen. 
Racine had never worked with Lutheran Church Extension Fund (LCEF) before, but all that was about to change.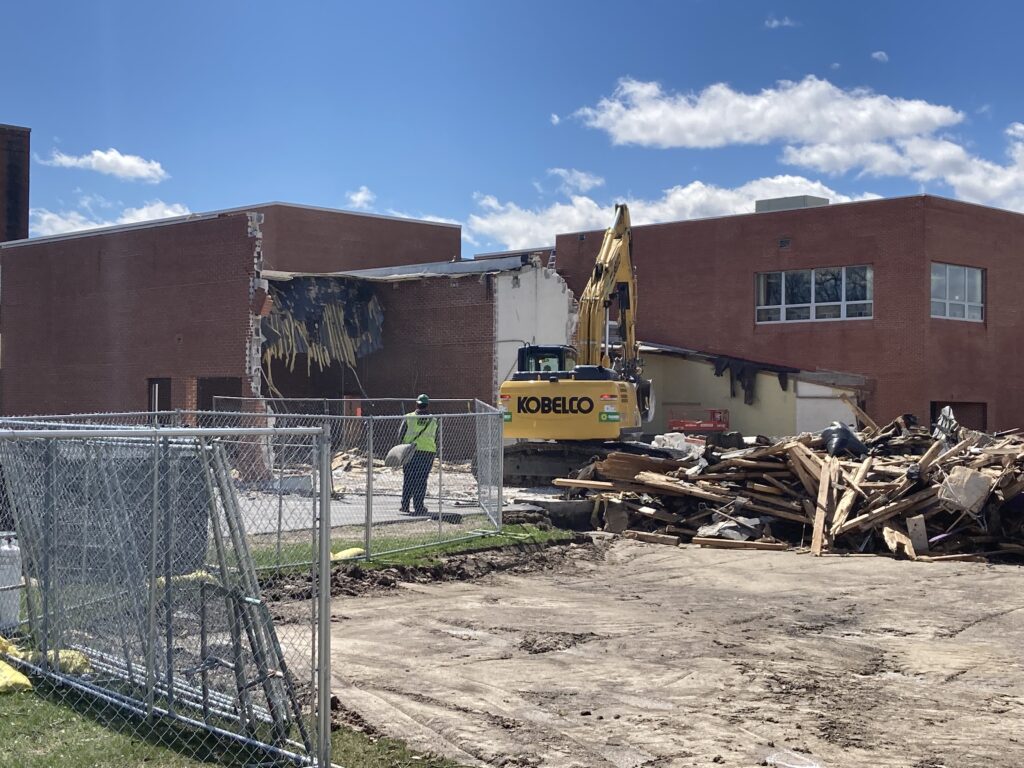 "We had a few companies contact us," explained Burgess. "We listened to the different loan options. But Dan [Brown] brought a passion from LCEF about our ministry, and he just stood out. With them, I didn't feel like we were entering into a business deal, but rather a partnership in ministry, sharing the love of Christ. They earned my trust because they understand our mission and appreciate what we're doing." 
"They have the business element," added Burgess, "but their goal is spreading the Gospel by allowing churches and schools to improve so they can be more effective."
For LCEF, working with Lutheran schools isn't new. They've partnered with Lutheran schools nationwide to meet the growing demands of Christ-centered education.  
"We were thrilled to start this new lending relationship with Racine, and it's one where we competed and earned that new relationship," said Dan Brown, vice president of National Lending Solutions for LCEF. "They historically had turned to local financing and banks, but with this project we're supporting them toward a common ministry goal. Racine is one more in a line of multiple schools that we're excited to support with upgrades and expansions due to the growth in private Lutheran education across the country." 
The project broke ground in 2022, and since then has been moving steadily forward. 
"We put together a tremendous team," said Burgess. "They're efficient, friendly, and our trade students have even been able to go out [to the work site] and see the practical side of it all. The project has been a learning tool for our students. They've engaged with the workers and spent time with them, and they've shared how much we appreciate their work."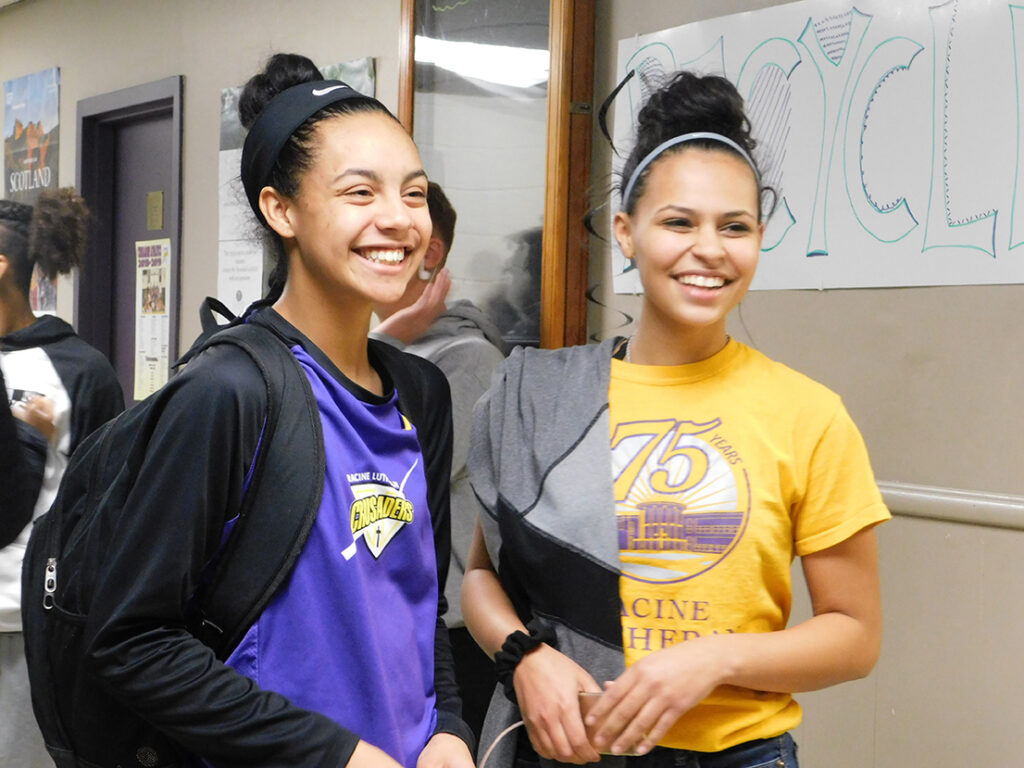 Burgess also shared how Scripture continually came to mind during the expansion project, as the team of professionals shared their expertise with the school and helped guide the decision making. 
"Most of us as educators – we're just not builders," laughed Burgess. "I kept thinking of Matthew 6:8, 'Your Father knows what you need before you ask him.' I didn't even know what to ask during the project, but between Dan [Brown] and Catalyst Construction and the rest of the team, it just went great." 
Racine Lutheran's expansion is set for completion by the end of May 2023, and they are hoping to host a graduation in the new gymnasium over Memorial Day weekend. Of course, the students – past and present – are thrilled. 
"There's just an excitement," said Burgess. "I knew our students would be happy, but I didn't know it would ignite some of our alumni from the 40s and 50s! People have been driving here to see it. Every week, someone else calls and says, 'Hey, I heard you're building.' It's so rewarding." 
The future is brighter for Racine Lutheran High School than the group of Lutherans in 1943 could ever have imagined. 
"I'm looking forward to seeing our students in the halls laughing and having fun, using what we've provided for them and planned for since 2017," shared Burgess. "Just seeing this expansion project serve our kids, especially because for many years I didn't think it would happen. I know that God will continue to bless Racine Lutheran High School."