How one Lutheran school is growing immeasurably more than imagined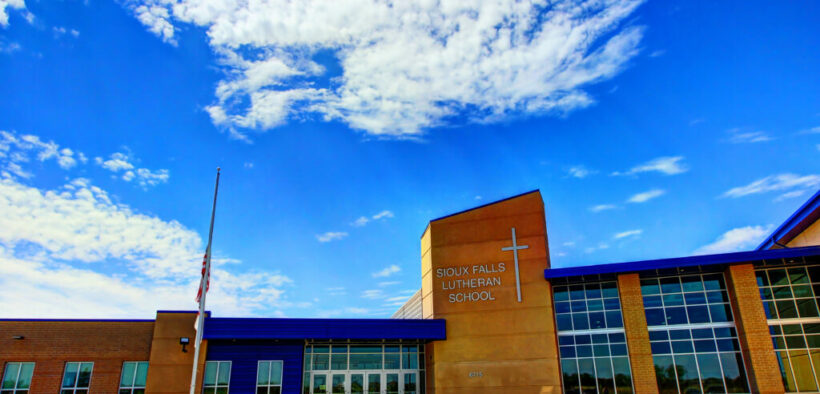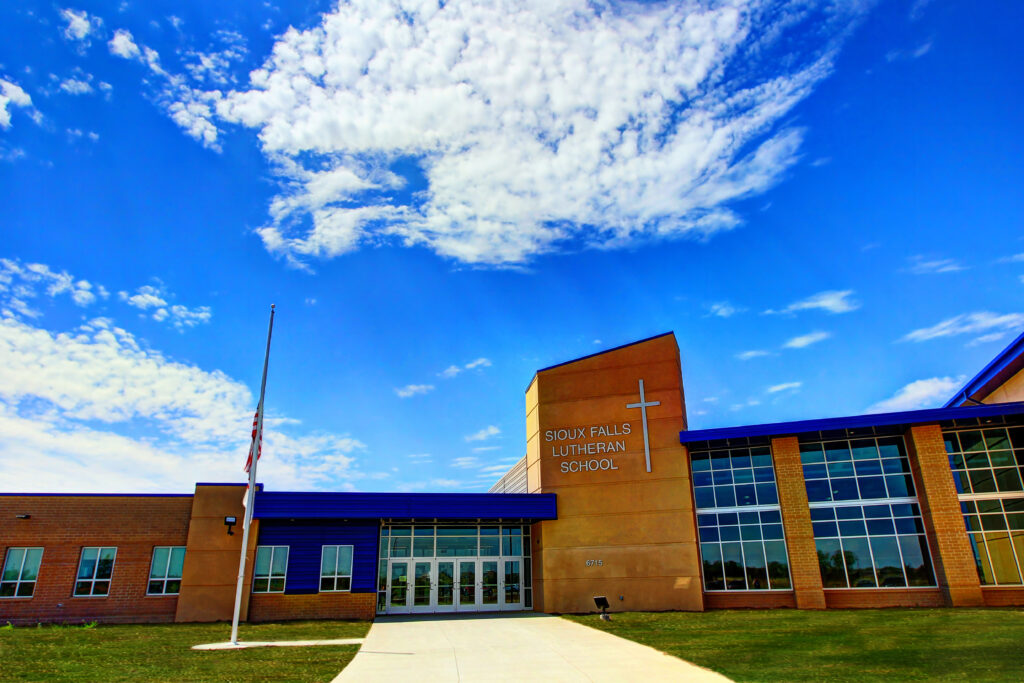 Now to Him who is able to do immeasurably more than all we ask or imagine, according to His power that is at work within us, to Him be glory in the church and in Christ Jesus throughout all generations, for ever and ever! Amen.
Ephesians 3:20-21
Sometimes, they say, the hits just keep coming.
But other times, it's the blessings that just won't stop rolling in, courtesy of a gracious God who loves to extend His kingdom in ways that we can scarcely imagine.
In 2019, Lutheran Church Extension Fund (LCEF) shared the unfolding story of Sioux Falls Lutheran School (SFLS) in South Dakota. They were about to relocate from an inner-city school with no green space to a newer, bigger building on 30 acres. Amidst the relocation, they'd hoped to retain the school's "family feel," even through the expansion.
And my, how the family has grown once again!
"We opened our new 74,000-square-foot building in January 2020. Then, of course, COVID shut us down from March through August," said Tia Esser, executive director of SFLS.
Yet God still had unimaginable plans to care for His families, undeterred by even a world-wide pandemic.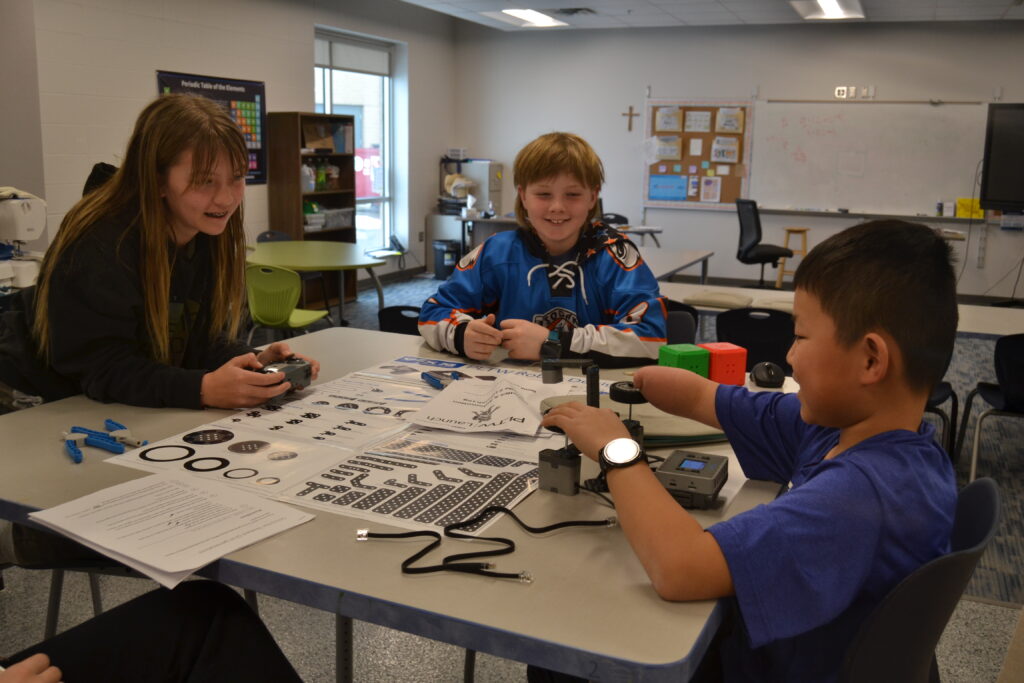 Fulfilling the vision
"From the beginning, the vision was to serve families with the Gospel, from infancy through high school, integrated all on one campus," Esser explained. "We just thought the vision would take decades."
But, in August 2020, part of that vision was realized by integrating The Lutheran High School of Sioux Falls into SFLS. The response from supporting churches and donors was overwhelming. So much so, SFLS finished four general high school classrooms in 2021.
"Donors stopped by on the last day of school and dropped off an $800,000 check for more building out," Esser said. "We would now be able to add a STEM (science, technology, engineering, and mathematics) lab and a general science lab. That was two phases of high school additions back-to-back. The space was functional last school year, and we had a part-time STEM director, with STEM activities going on in preschool through twelfth grade."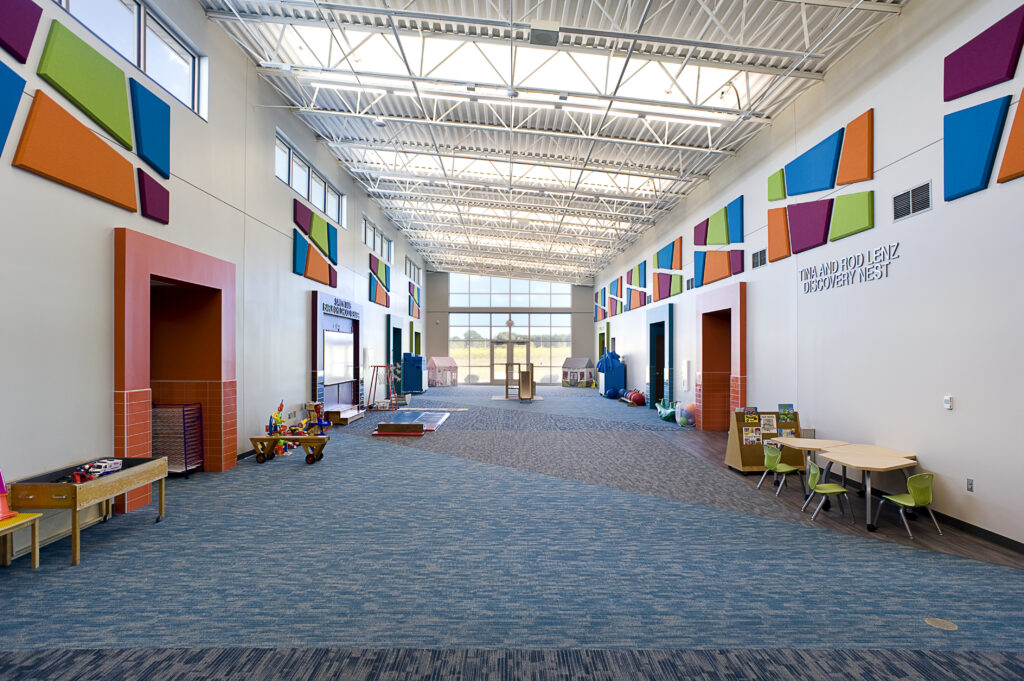 Bringing the family together
Then in 2022, SFLS was able to turn its attention to the other end of the grade spectrum. The school's vision included adding infant and early childhood education to its campus.
"There is a dire need in our community for more quality early childhood capacity, so it was obvious that we needed to move forward with that," said Megan Baedke, director of community engagement for SFLS.
"Four additional classrooms were completed in May 2023," Esser said. "Praise the Lord, it turned out to be a fully funded $2.1 million project. We are grateful to God for a million-dollar donor who came through after we had nearly finished fundraising, and for COVID grant funds that were earmarked for early childhood expansion. God continues to work in unimaginable ways."
"We didn't know it at the time, but in retrospect, God's providence was just so clear at every turn," said Baedke.
All of that would be enough; but our gracious Lord was not done blessing the work of SFLS yet. In January of 2023, the school received another million-dollar gift to add a fitness center to the school; additional funds will provide for an attached athletic training facility.  Both will break ground in fall 2023.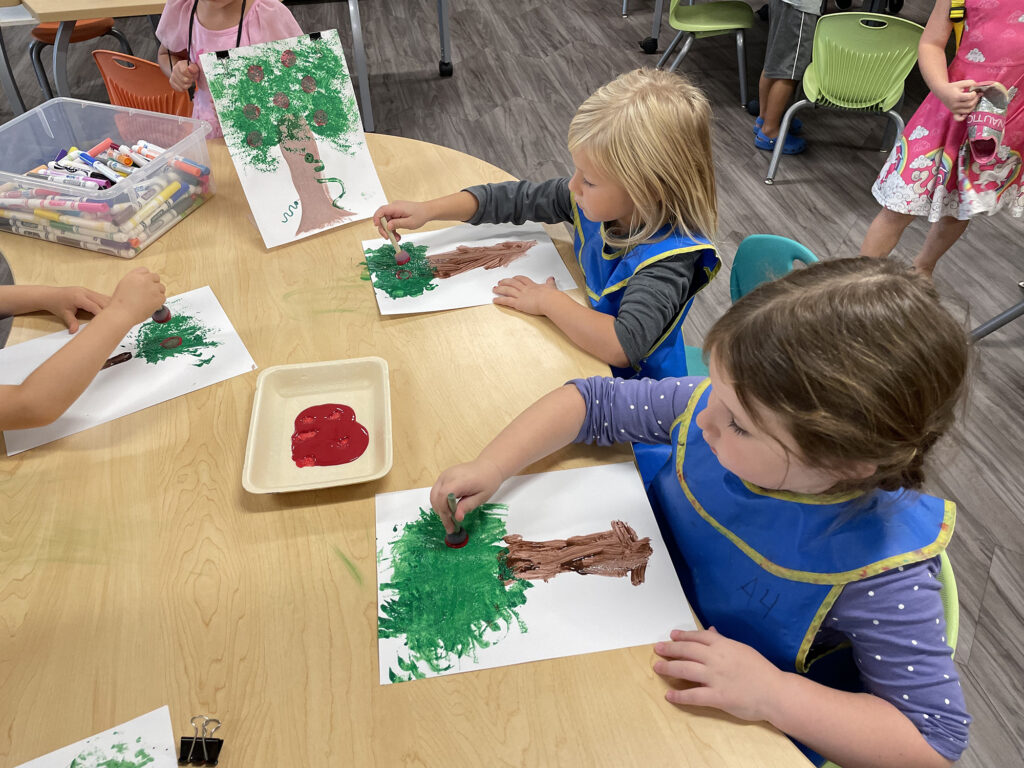 Friends who are like family
As our Lord blesses the work of SFLS, the administration remains thankful that the school community still feels like a family. They're also thankful for the enduring partnership of LCEF as so much happened in a short amount of time.
"Our school community core continues to value that family feel, infants through high school," Esser said. "But the timing? It all happened more quickly than we imagined. That's a God thing.  And it helps to work with LCEF, which understands Lutheran education DNA and supports it.  From a mission perspective, we're in lock step. They understand our mission at a genetic level."
The story isn't quite over for SFLS. They've come to expect great things from God to be done in their midst, and it's easy to see why.
"In two or three years we're going to have a space opportunity to build again," Esser said. "Our architect's vision, to create a space that could be expanded on all sides is about to come to fruition. We are more than grateful to God for these unimaginable blessings."