An Accelerated Plan for More Nurses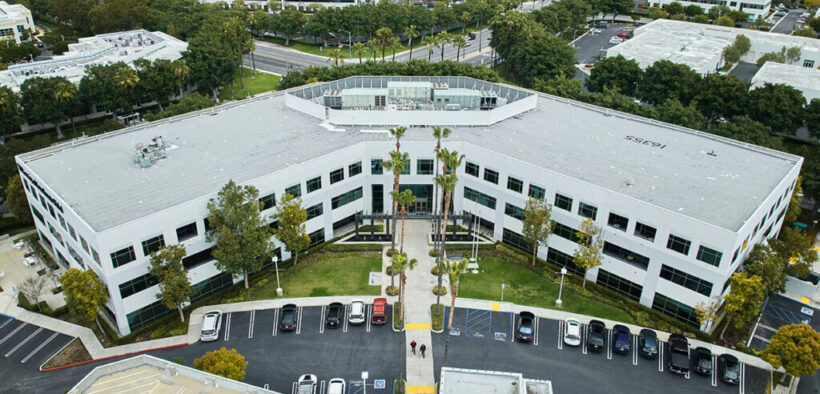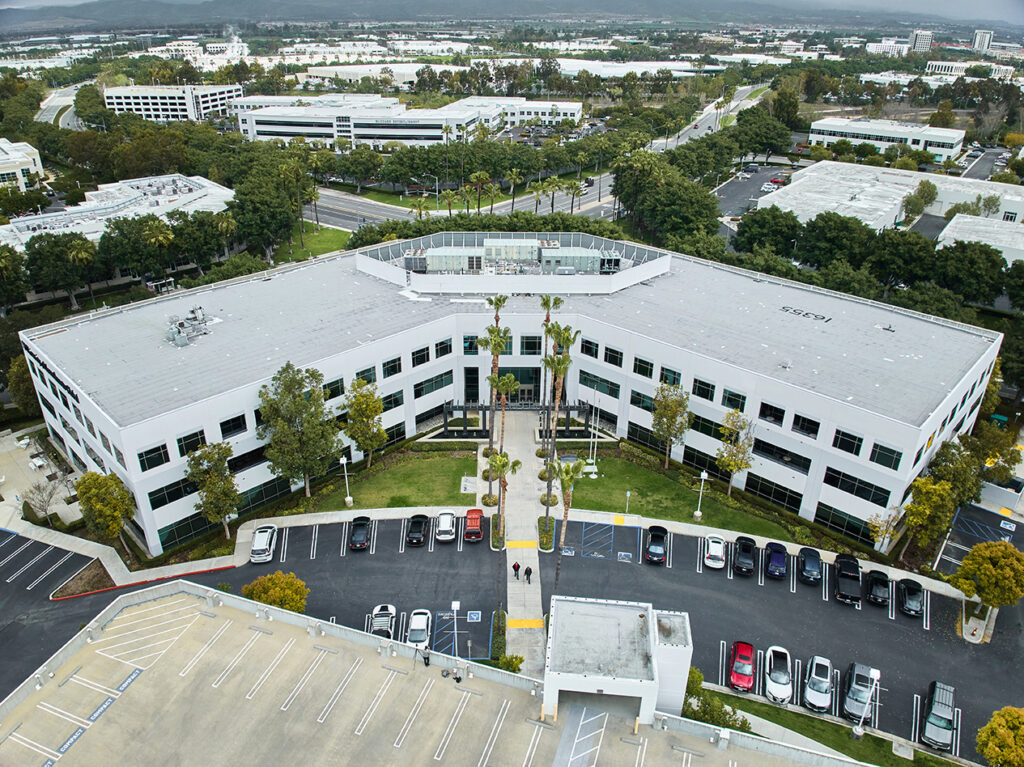 How Concordia-Irvine secured a new facility to teach the next generation of nurses
In a post-pandemic world, the demand for nurses is growing. The shortage of these highly skilled, qualified professionals has medical facilities exploring innovative approaches to recruit and retain the best and brightest.
And at Concordia University Irvine (CUI), the Accelerated Bachelor of Science in Nursing (ABSN) program is doing its part to replenish the workforce. 
As one of California's larger academic nursing programs, CUI's students boast a 98.6% pass rate on the NCLEX exam, a competency test administered by the National Council of State Boards of Nursing.  
That success led to a reputation. Reputation led to growing enrollment. And growing enrollment led school leaders on the hunt for more classroom space.  
Growing CUI's nursing program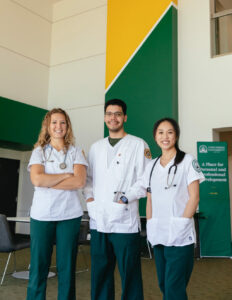 The state of California utilizes a cohort model for nursing education programs. Each cohort includes 64 students, and the state determines how many cohorts a program can offer.
While schools can apply for additional cohorts, approval can be difficult. However, California recently accepted CUI's proposal to add a third cohort. "Our nursing program is very sought after," said Steve Strauch, CUI's vice president of finance. "It's growing leaps and bounds."
During the 2022-2023 school year, the ABSN program operated out of a leased facility in an area of Irvine known as Park Place. With the annual lease nearly completed, Strauch and other university leaders started researching available locations should the program need to move. Rent was increasing, and the program needed at least 15,000 square feet of additional space to accommodate the new cohort.      
Finding the perfect place
CUI's brokers, Foundry Commercial, presented half a dozen options. They also suggested another idea: Would CUI consider purchasing a facility? They proposed the Brandon Building, which was already outfitted for nursing education and on the market from another university.
Strauch and CUI politely declined. They weren't looking to take on the cost and maintenance of a new property.
As Strauch explored alternative venues, the Brandon Building kept popping up. Eventually, he said, "Fine, I'm going to look at it."
With 20,000 square feet of furnished, state-of-the-art nursing education space and more than 90,000 square feet of classrooms, offices and other educational space, the Brandon Building could meet CUI's growth demands of today while remaining flexible for future growth.
Strauch had found the perfect space. Unfortunately, he wasn't the only one interested in the facility. Medical investors were eyeing it as well. 
Quick decisions, tight deadlines
Strauch took the information back to university leaders. Understanding the competitive market, he and CUI knew they needed to decide and secure financing fast.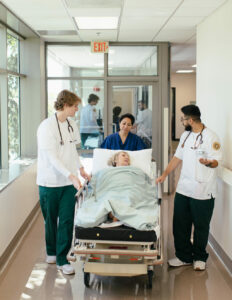 From running it through multiple committees to approval from the Board of Regents, a project like this typically takes at least six months under normal circumstances at CUI.  
The university didn't have that luxury.  
To keep things moving, Strauch contacted Lutheran Church Extension Fund (LCEF) to explore lending options as university leaders deliberated. 
"When it looked like this could potentially happen, I didn't think of anybody else," he said. "I thought of LCEF because I knew LCEF knew us, and we knew them. We're on the same mission together. I knew LCEF would work with us to figure it out quicker. And I knew LCEF's rates would be competitive."
With deadlines looming, CUI needed LCEF to move quickly to process the request.
"LCEF is thrilled and humbled to help CUI to help facilitate this strategic opportunity," said Dan Brown, LCEF's vice president of national lending. "We're thankful they entrusted LCEF to come alongside them with a project of this size."
CUI received all the necessary approvals in 60 days to submit a bid.  
"God gives us the right people and the right circumstances at the right time," said Dr. Michael Thomas, president of CUI. "As we went through the process, every wall, every obstacle fell with almost no pushing. It was remarkable. Everything we did, every step we took convinced us that the Lord's hand guided this process."   
Great opportunities in a new home
CUI secured the 113,882-square-foot facility and 690-space parking lot and parking deck sitting on 6.6 acres in the spring of 2023. Located in what is known as the Spectrum District, the three-story building is less than 3 miles from the main campus and sits between two major hospitals in Irvine—Kaiser Permanente Medical Center and Hoag Hospital.   
In the deal, CUI acquired all existing furniture, fixtures and equipment, like nursing beds, mannequins, computers, projectors and more.
"This building allows us to think in completely new ways regarding programs we can launch," Thomas said. "It will allow us to accelerate our plans to grow health-care-related programs. It will bring us forward a decade in time because we don't have to repurpose buildings on campus or go through the approval process to renovate them for another purpose."
CUI leaders expect to open the campus—refreshed with new carpet and CUI green and gold paint—to cohorts this fall.
"This was a God thing," Brown said. "You couldn't have written the script any better. The proximity to the main campus, the quality of the building, the limited number of improvements needed to move in the nursing program, the income potential in the short-to-medium-term and the flexibility to expand nursing and other programs was an incredible opportunity for CUI."