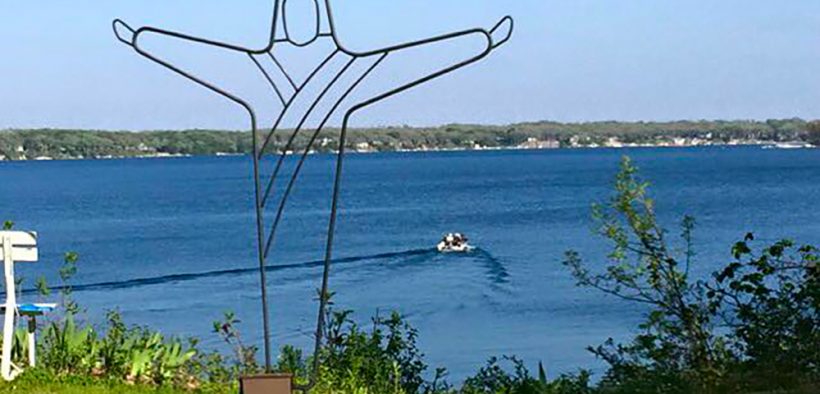 At 91 and wheelchair bound, Harriett Warnke still loves to go to camp – Camp Okoboji, that is – with her sons, grandchildren, great-grandchildren and their spouses.
In July, four generations of Warnkes gathered at Camp Okoboji near Milford, Iowa, for "family week," a tradition started some 30 years ago. But they aren't the only multi-generational campers who congregate at this beloved Lutheran outdoor ministry.
Many other clans – often babies through seniors – have met at the camp "for 30, 40, even 50 years," says Kirk Warnke, camp executive director and one of Harriett's four sons. "Families come over and over and over."
It's with campers of all ages and abilities in mind that Camp Okoboji, with the help of Lutheran Church Extension Fund's (LCEF) Laborers For Christ, rebuilt "Samuel," the first of its updated, 100 percent disability accessible, biblically named family ministry cabins.
25,000 campers a year
In 1940, Lutheran pastors and laypeople purchased the camp to serve members of every LCMS Iowa District West congregation.
Nearly 80 years later, campers come from throughout the United States. Many first attended Camp Okoboji as children. Now they return with their own families in tow.
"Any given year, we have approximately 25,000 campers come over our bridge," said Warnke, a nostalgic reference to the camp entrance, once a bridge that campers rumbled across.
What draws them to a Lutheran camp in Iowa? Love for this outdoor ministry, Warnke says.
Camp guests appreciate that Camp Okoboji provides a sanctuary to connect with God and His creation in a safe, friendly environment – a mission that camp leaders and ministry partners are working to strengthen with a continuity plan that began with rebuilding Samuel.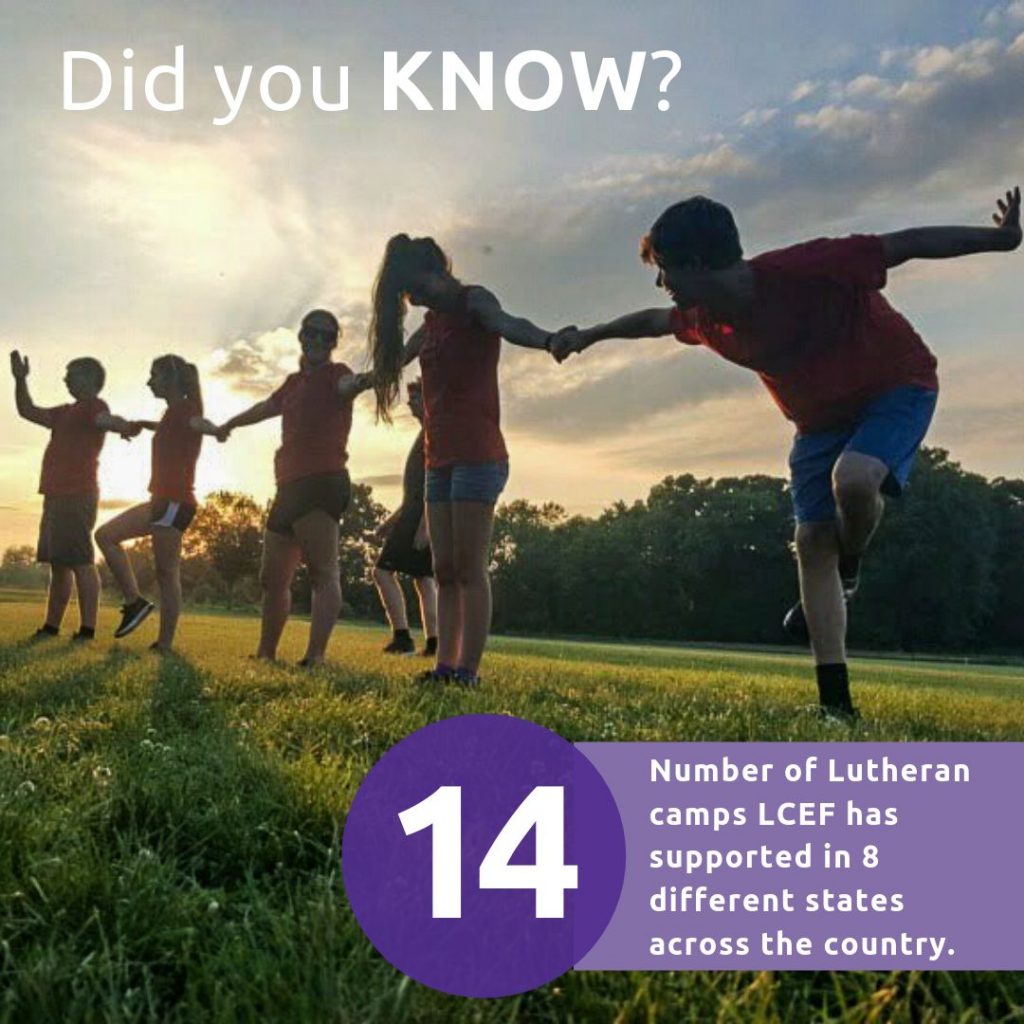 Laborers For Christ: heart in the ministry
When LCEF Laborers For Christ project manager Lee Smith arrived at the camp in March, he asked the financial benefactor behind the cabin update why the camp was special.
"He told us about coming here every year for a long time. He talked about the family atmosphere, the camaraderie, the huge lake – 6,000 acres of lake with lots of inlets," said Smith, who, with his wife, Deborah, traveled from Smithville, Tenn., to serve.
The Laborers For Christ crew included John Strassen, Washington, Mo., and Dave Bockelmann, Dow City, Iowa.
Rostered laborer Tom Wuggazer also served on the project as a volunteer. "A rock of support for the camp," Warnke said of Wuggazer, longtime camp volunteer who helped Laborers For Christ build doorways to accommodate wheelchairs and install fixtures and other features according to accessibility standards.
Just as many guests are regulars at the camp, so is Laborers For Christ. Completing the interior of the three-bedroom, 1,200 sq. ft. cabin marked the building ministry's fifth project there.
"Laborers do quality work; it's a partnership we truly enjoy," Warnke said. "We know their heart is in the ministry and that, ultimately, is our major focus – spreading the Gospel and sharing the saving love of Jesus."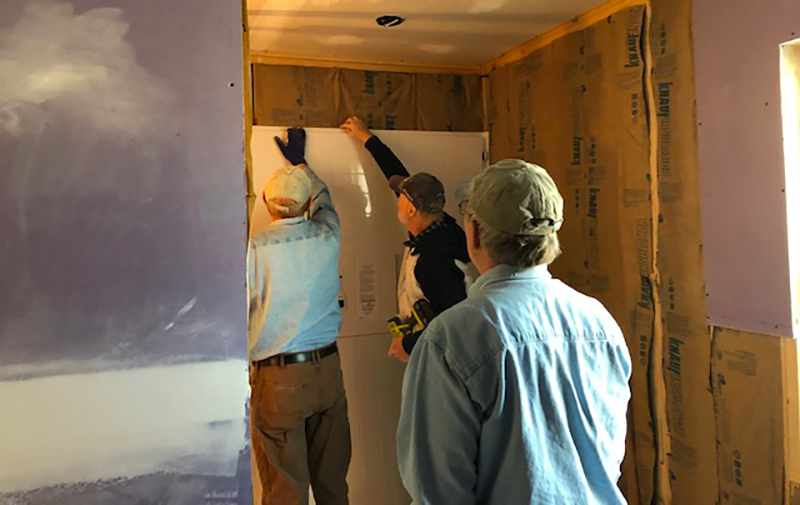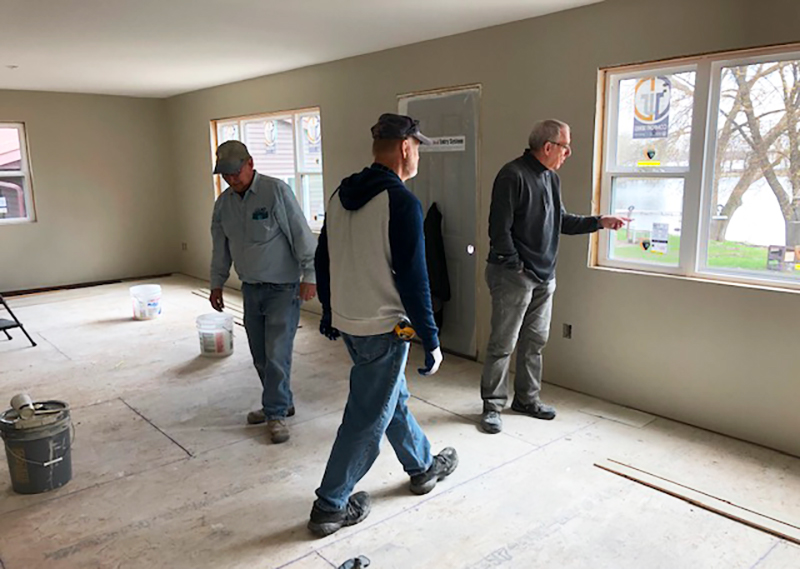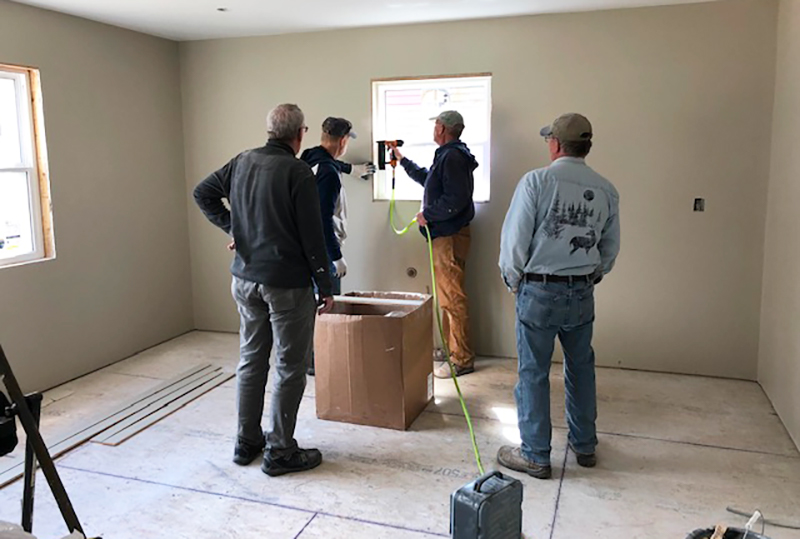 Refreshing body and spirit
The benefactor couple for the Samuel update – who asked to remain anonymous – are Camp Okoboji veterans of more than 50 years. Their children, who began attending camp as youngsters, are "on board" with their parents making possible the rebuild of the first of a planned 37 cabins to be completed over time.
Warnke expects more supporters will help ensure that the camp continues to bless all generations – older campers as well as college-age young people who make up the camp's summer staff and, often, are considering a future in church work.
Some of these young Christians tell of the potential for "scorn and ridicule" when speaking of Christ in public. "We want to offer them a secure place where they can grow in sharing their faith," Warnke said.
Moving forward into the next 80 years, he said, Camp Okoboji will strive to offer opportunities "to refresh both body and spirit" for all.
Subscibe to LCEF's Interest Time magazine.