A Small School Teaching About a Big Truth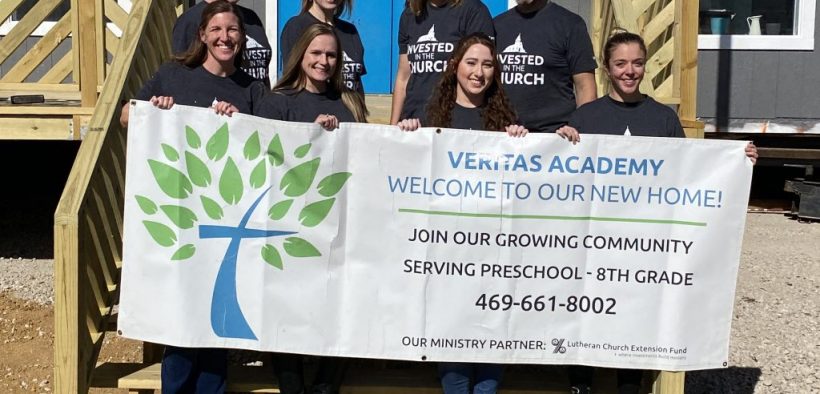 Twelve modular buildings now sit in what was once an empty field. They will soon be filled with children eager to learn about God and his creation. The silence of the peaceful field will shortly be replaced with the laughter and chatter of a busy school day.
These buildings represent the culmination of a dream. One that Mark and Jennifer Hotopp of Wylie, Texas first envisioned five years ago when they began tossing around the idea of opening Veritas Academy.
"It had a lot to do with just what we wanted and desired for our kids," said Jennifer, an experienced teacher herself. The couple had homeschooled their children for a number of years, and when they moved to Wylie, they saw a need for a Christian school with a family-like atmosphere. So they decided to take on the challenge themselves.
A New Way to Do School
Veritas is what is known as a micro-school. As the name suggests, micro-schools are smaller institutions that generally cap their student body around 120 kids.
The smaller class sizes at Veritas allows the teachers, known as "guides" at Veritas, to work with the students, also called "learners," to set learning goals and tailor the curriculum to the child's particular interests and needs.
Veritas is also particularly concerned with preparing the learners for the workplace in the 21st century. Much of the work students at Veritas do involves working as a team to accomplish a certain goal. The kids get experience leading projects, identifying roles and assigning tasks. All of which are crucial skills in the modern workforce.
Faith is also an important aspect of education at Veritas Academy. The school seeks to prepare the learners to "walk in truth" said Mark, quoting from 3 John 1:4. The word "veritas" itself even means "truth." Plus, Rev. Mark Hotopp is currently in the process of planting a church in conjunction with the academy.
"We are developing our schools for being on mission in the world" said Jennifer. "…Part of the journey is learning about what God's done for them and learning how they can share that with others."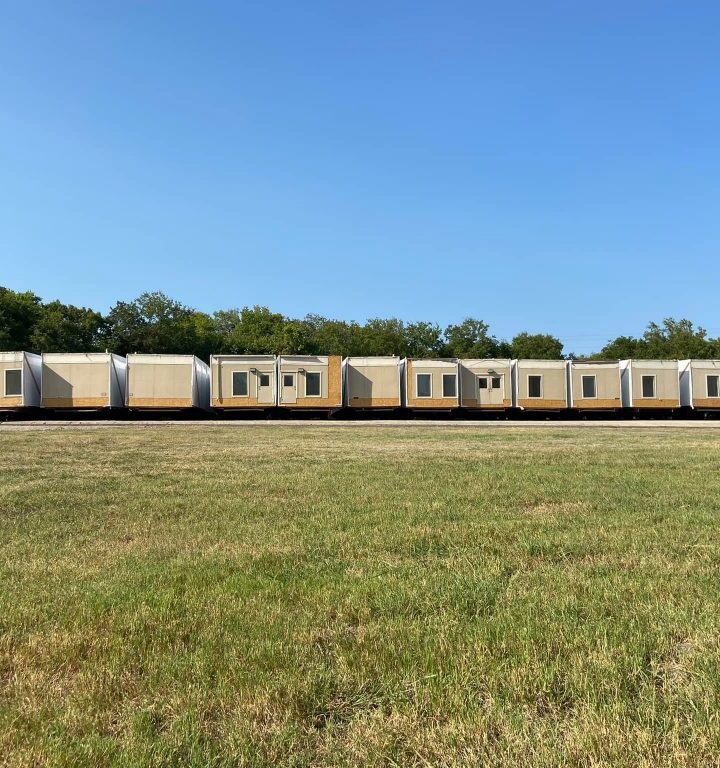 Room to Grow
This innovative model of learning has attracted about 50 students this year alone. Veritas Academy is growing. In fact, they are growing so fast that they are running out of room in their current location. The school currently occupies the town's old firehouse. Mark and Jennifer worked tirelessly to convert the former firehall into functioning classrooms.
This space worked for the first few years when the school was smaller, but since its explosive growth, Mark and Jennifer found that they needed a new space, and fast. They knew funding for a new facility would be a big undertaking, so Mark and Jennifer reached out to LCEF to see what could be done about their financial need.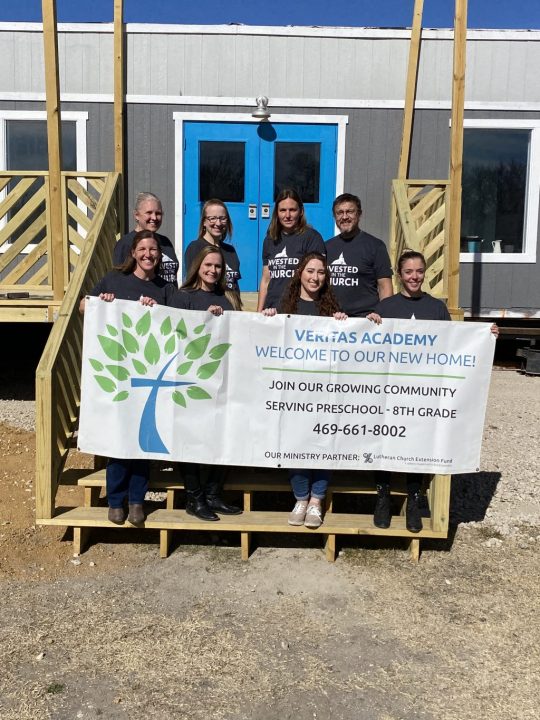 The two got connected with the national lending team at LCEF. This team supports ministry organizations across the country. "National Lending handles lending solutions for anything that is not a congregation, which includes RSOs, school associations, etc." said Blake Brown from the national lending office.
Soon, the Hotopps were well on their way to a loan for a new piece of property just outside of town. The new space will be able to accommodate many new students. It will provide plenty of space for Veritas to expand classrooms and programs in the future, too.
Mark and Jennifer were particularly excited about the outdoor opportunities the new location supplies. A wooded area on the property will give the kids lots of opportunities to explore nature, especially on regular Friday outings with the class. Veritas even plans on incorporating hands-on agricultural learning in the form of gardens and possibly even livestock.
As they finish up construction on the new property, Veritas is planning to hold an open house in February to welcome their students, families and neighbors to visit their new school.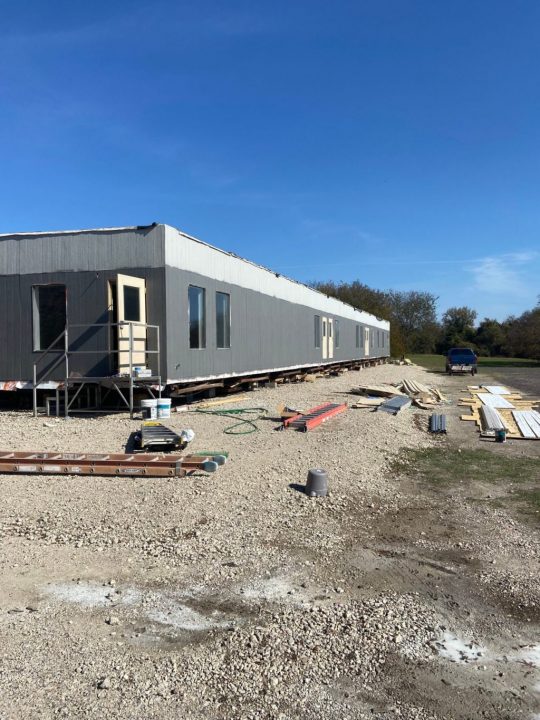 Grateful for God's Provision
Throughout the process, Mark and Jennifer have continually been surprised by God's hand in their work. "God's picture of what can happen is way bigger than what we could ever imagine," said Jennifer.
LCEF is honored to be part of God's process. "Honestly, without this partnership with LCEF none of this would have been possible," said Jennifer. "God's work through LCEF has opened doors that we had never imagined possible as a young ministry. Not only has LCEF helped us financially, but the mentoring provided to help us in fundraising, working toward a capital campaign and making good financial choices has also been a huge benefit that has set us on a good path as we grow and work toward future growth of our ministry."
They are also very appreciative of the people God has worked through to provide for this relocation project. Jennifer said, "We are so thankful for all of those people who not only have been praying for our ministry but have contributed in any way" to the vision of Veritas Academy.
LCEF is grateful for the work of Veritas Academy. Happy learning!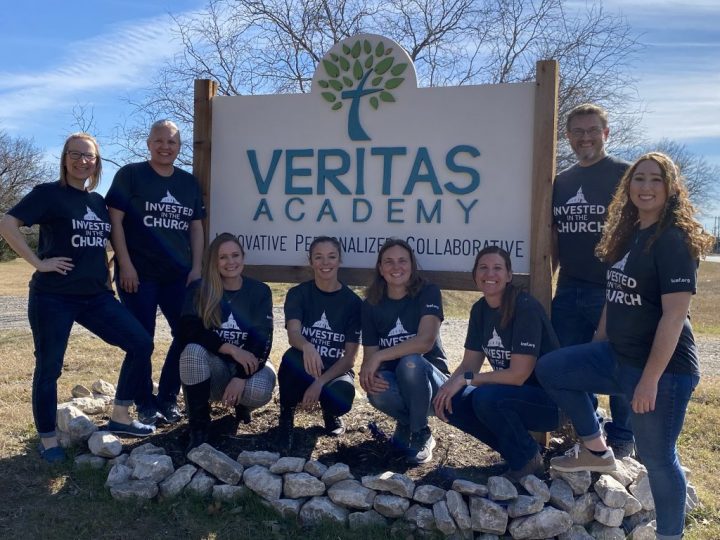 Lutheran Church Extension Fund-Missouri Synod. 10733 Sunset Office Drive, Suite 300, St. Louis, MO 63127-1020. 800-843-5233. lcef.org. NMLS #3444. Illinois Residential Mortgage Licensee (MB.0006057). Loans made or arranged pursuant to a California Law License (6037619). For more information on LCEF's lending license go to lcef.org/state-disclosures/.