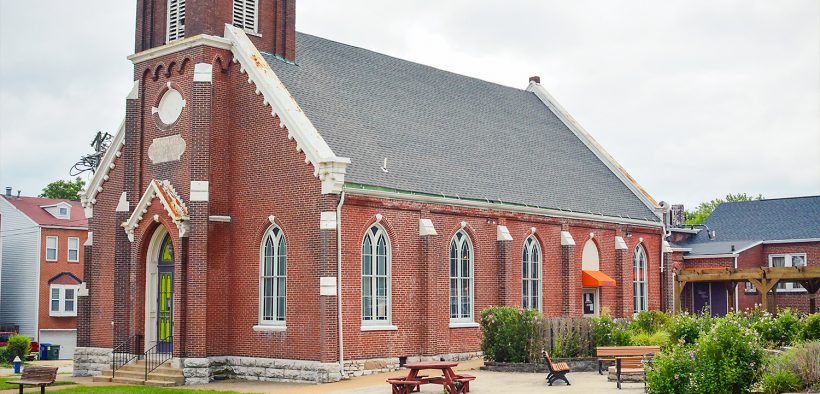 Depending upon which interstate you take, you'll cross about 12 small bridges during the 14-mile drive between Christ Memorial Lutheran Church in South County to Crave Coffeehouse in the city of St. Louis. 
That divide between the county and the city is as much geographical as cultural. The differences are vast. "There are a lot of people who have at one point had a connection to the city, grew up here, but do not live here anymore," said Jeff Cloeter, senior pastor at Christ Memorial.
Fracture between county and city
Crave sits in an area known as a food desert—meaning local places to buy groceries don't exist. Christ Memorial, in the county, has an abundance of choices at their doorstep. "There are a few businesses here in the city, but resources have been going out of the urban core," Cloeter said.
Another difference between the county and city is the religious makeup: more people are post-Christian in the city.
"It is a unique opportunity," Cloeter said. "The city can bring to the county an understanding of what a post-Christian place looks like because it is coming for the rest of the nation."
Bobby Walston, Reliant site pastor, sees this as an opportunity. "There is learning from both sides," he said. "The city has grit the county could learn from—but one thing is for sure … it's time to be a bridge. Crave can be that bridge to heal this fracture."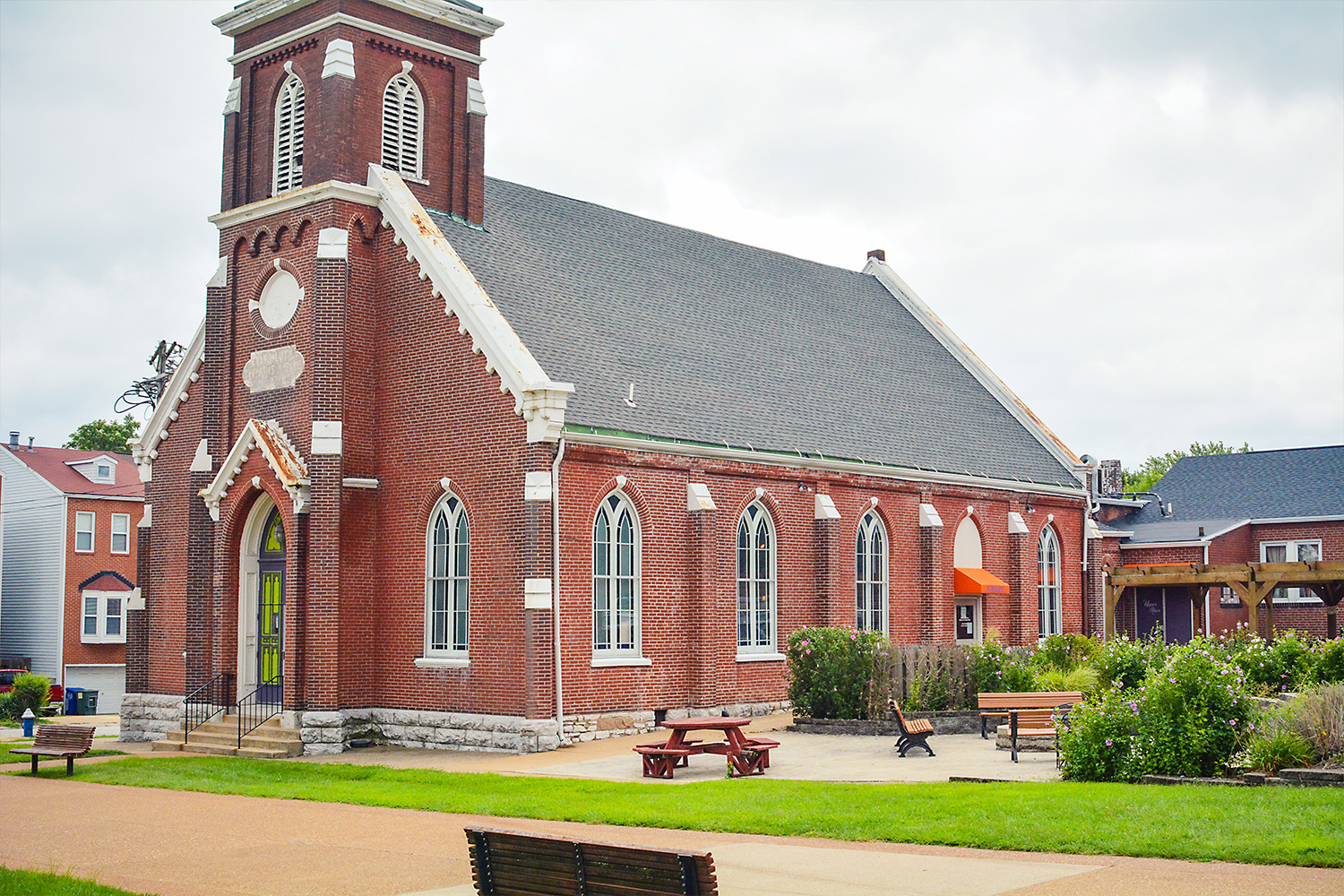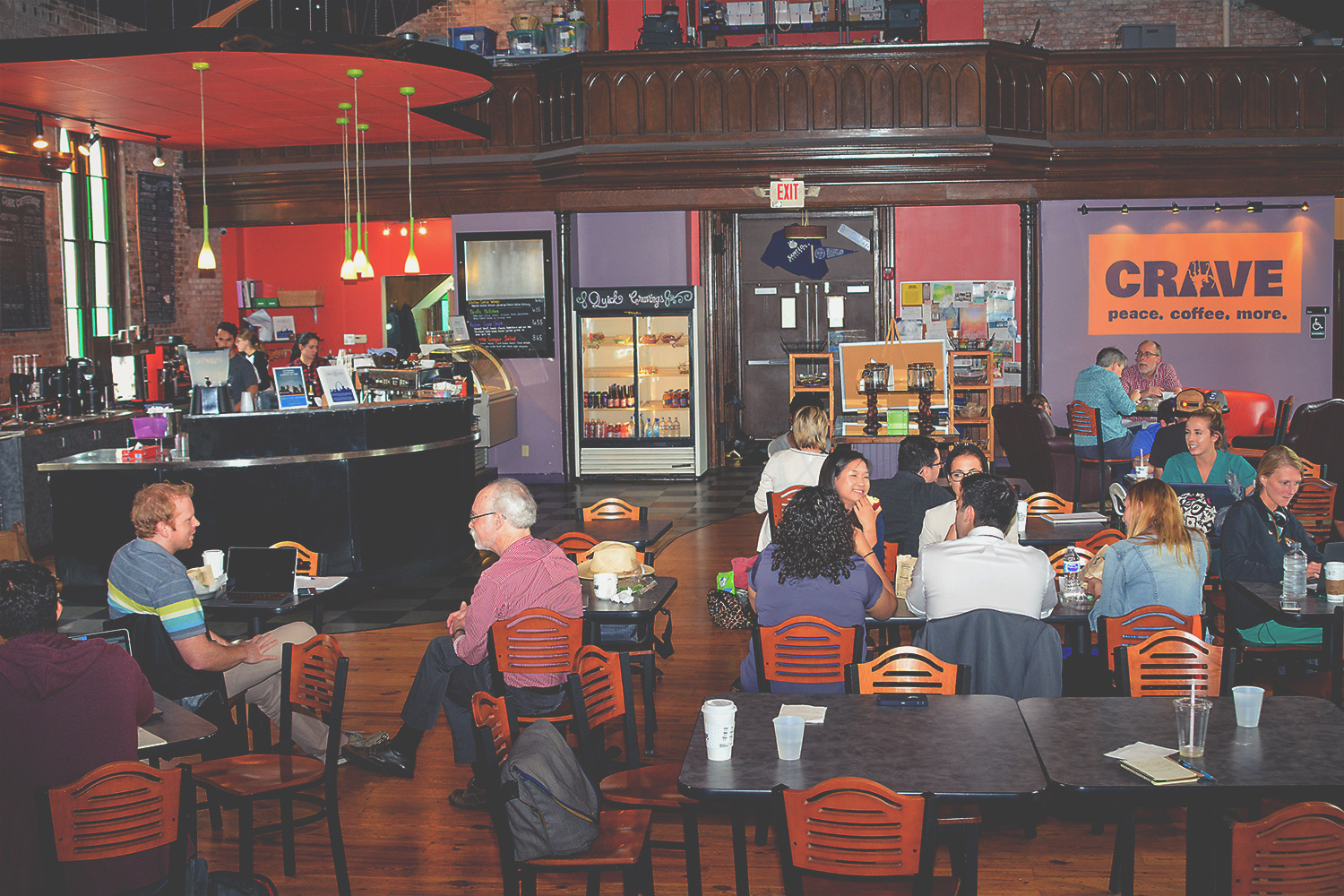 "The city has grit the county could learn from—but one thing is for sure … it's time to be a bridge. Crave can be that bridge to heal this fracture."
A historic day
Crave is also home to Christ Memorial's city campus, Reliant. A few years ago, Reliant began in Cloeter's backyard as a young adult Bible study and blossomed under his leadership. Over time, they bounced around to different locations before landing at Crave in 2014.
Crave was a ministry of Christ in the City Lutheran Church (out of whose building Crave operates). However, Christ in the City was struggling financially and needed help. The LCMS Missouri District asked Christ Memorial if they would be willing to assume ownership—otherwise, the church was going to close.
After a time of prayer and discussion, Christ Memorial agreed, and several years later, the dream became a reality. From day one, Lutheran Church Extension Fund shared Christ Memorial's vision as a ministry partner, beginning with a loan to secure the property.
At the loan closing ceremony, administrative pastor at Christ Memorial Bill Simmons said, "This is a historic day in the life of Christ Memorial. It is a resurrection for urban ministry in St. Louis. It is a new model for a partnership between the county and the city."
A divided community
Crave itself sits on the edge of two very different cultures. To the west and north is the St. Louis University (SLU) medical campus. SLU medical students and faculty are regular customers at Crave.
Jamie Vogel, a SLU physician's aid student, can be found at Crave when she's not in class. "This is the perfect place to study—chill music, great people and perfect hours."   
"They make you feel at home and welcome," Vogel added. This is intentional. Loved and sent are two words that are behind everything Christ Memorial does.
"We are loved by God and we are sent out into the world to share that love," Cloeter said. "That is very important to our church. And we are always trying to figure out how to scale relationships."
Southeast of Crave resides The Gate neighborhood, a very diverse mix of multi-generational, working-class families, young professionals and medical students. The older residents have been in the neighborhood for decades while the younger residents tend to be transient.
The responsibility to balance this unique community of relationships and needs belongs to the campus missionary, Travis Basel. Basel has his hands full. This Seward graduate and former teacher said, "On the SLU campus, I do a Bible study every week. I have to be on my game. They are cradle Lutherans and ask tough questions and challenge what you say."
In the fall of 2017, Basel got the chance to visit with residents of The Gate and ask, "How can we serve you?" Their needs were clear: they wanted an after-school program and space that can be used for community meetings and events.
Evelyn Gillespie, who has lived in the area for the past 55 years, had a word of wisdom for Crave. "Our world would be a better place if we committed to say what we are going to do instead of just making a conversation."
Christ Memorial is up for the challenge.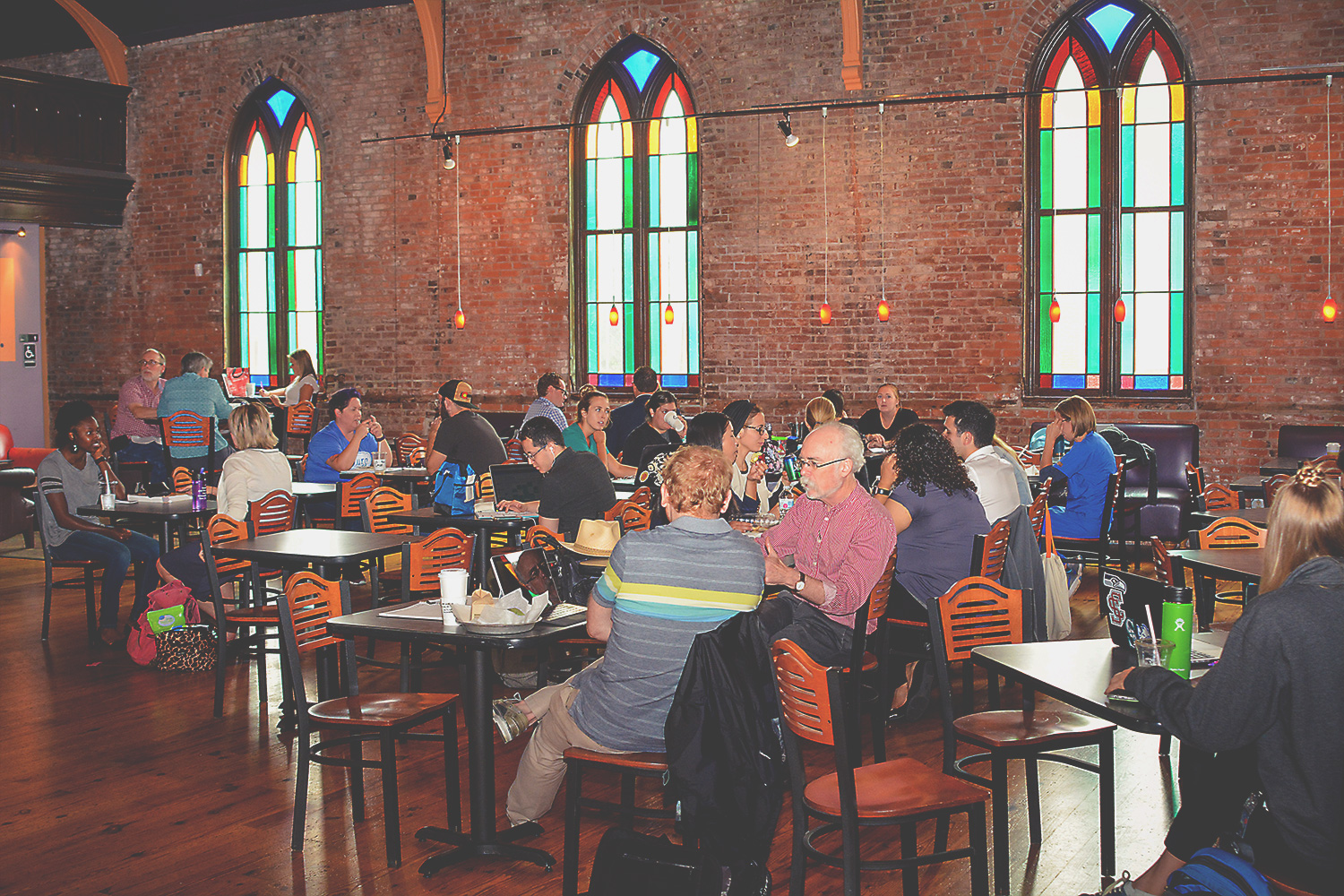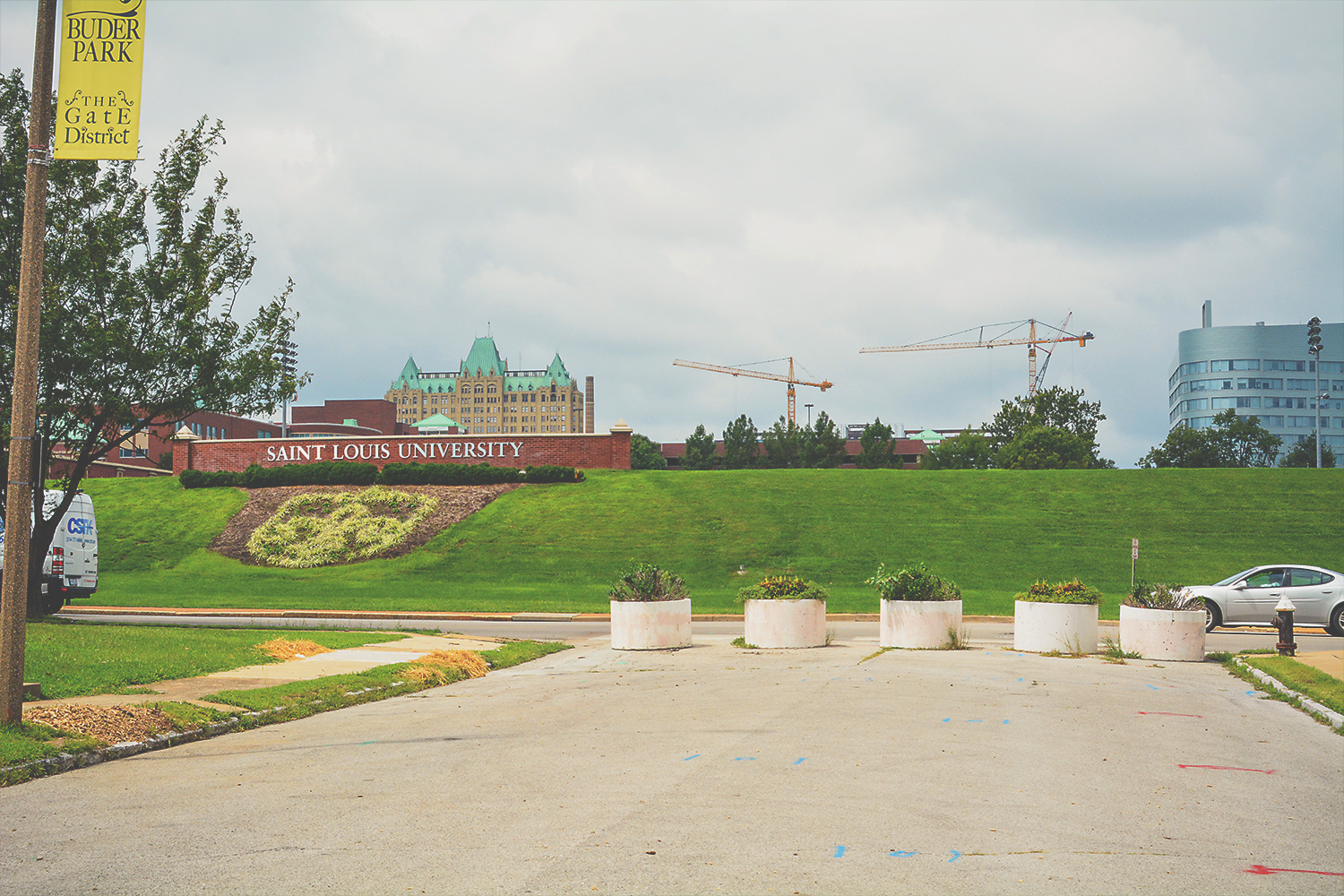 Looking to the future
Cloeter understands that what they are doing is exceptional. He also sees how important it is to make it work. "There are going to be more and more unique situations like this between urban and suburban churches… and we need to figure out how to make it efficient for other congregations around the nation."
Crave Coffeehouse and the mission to heal the fracture between the county and city are the kinds of ministries that demonstrate what can be done for the Church through the investments of Lutheran Church Extension Fund's faithful partners. We invite you to come alongside us as we pray for God's favor to be upon Travis Basel, Christ Memorial and the two communities surrounding Crave Coffeehouse.