From Suffering to Rejoicing – The Meyers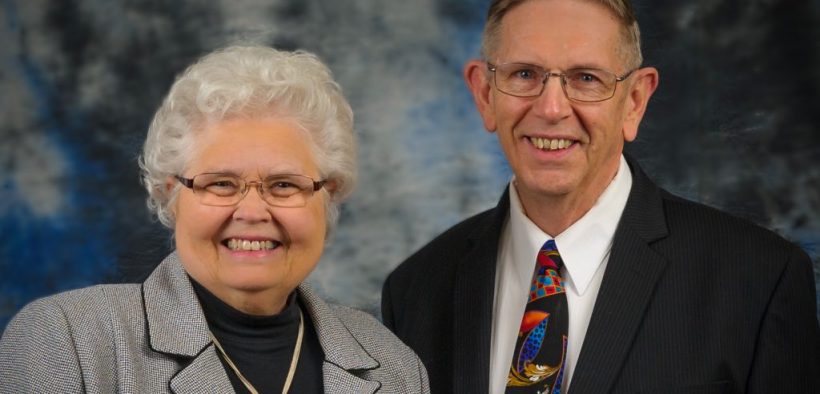 "Not only that, but we rejoice in our sufferings, knowing that suffering produces endurance, and endurance produces character, and character produces hope, and hope does not put us to shame, because God's love has been poured into our hearts through the Holy Spirit who has been given to us." (Rom. 5:3-5)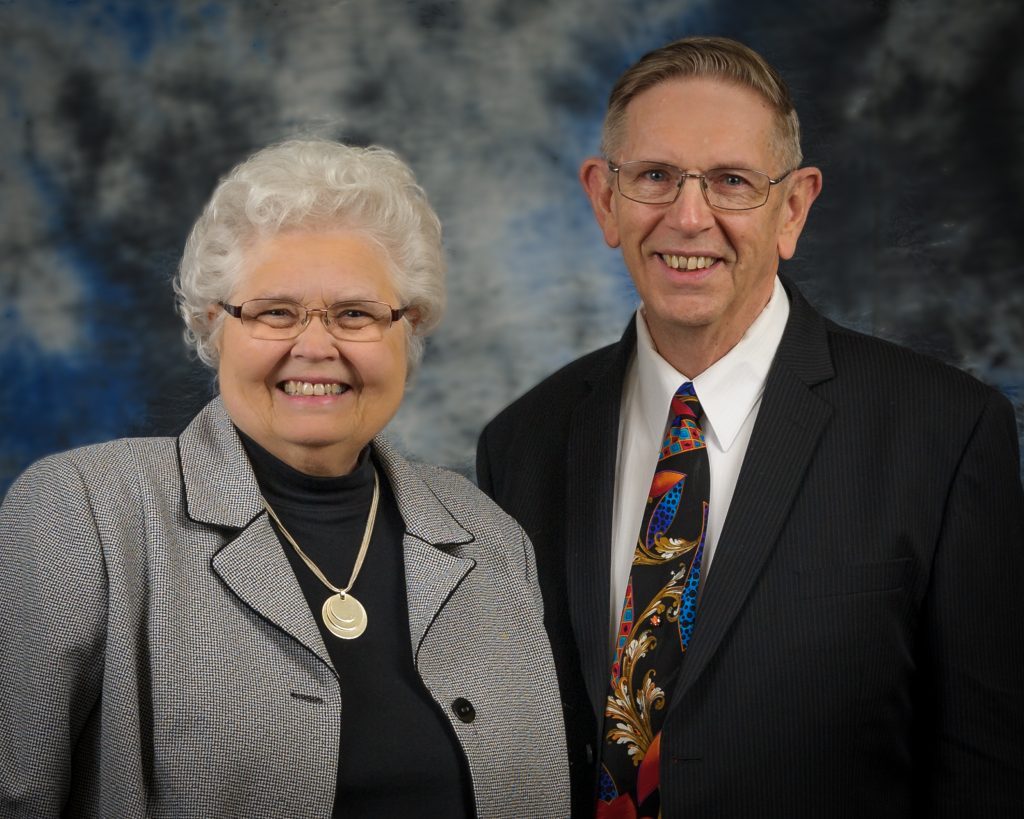 Rejoice? In our sufferings? That's a tall order.
But if you've ever met someone who takes this Word of God to heart and indeed rejoices in the trials of life, knowing that our Lord's promises in Romans 5 are good and true, you may think otherwise.
Rejoice in our sufferings
Laurence "Larry" Meyer grew up on a farm in Iowa and knew adversity at a very early age. When he was just 11-months old he had pneumonia, and then as a young boy of six and again the next year at age seven, he developed rheumatic fever and was confined to a bed and his home for about three months each time.
"I went to a one-room school at the time," said Larry. "Once I was over the light sensitivity to my eyes our teacher took the time to tutor me at bedside after school hours, which enabled me to stay on track with my education."
Larry's parents, too, were kind and compassionate, caring for him throughout his time of suffering. The Christian love shown to him, he said, helped him "gain an understanding of love and sacrifice."
"Their compassion and dedication influenced me to have compassion for others who find themselves impacted by conditions beyond their control," he added. "Serving others has become a defining principle. I said, 'As long as the Lord gives me strength and ability, I will serve.'"
Of course, rheumatic fever typically leaves a person weakened and with long-term heart damage. But Larry emerged unscathed.
"The Lord's recovery from that had a large part of giving me the sense that I am here for a reason," Larry said.
The reason wasn't entirely clear until Larry ended up in a car accident many years later during a snowstorm. He and a carload of friends were leaving for spring break from Concordia College, St. Paul, Minn. to New York. Coming to a curve on an icy Wisconsin two-lane road, the car slid across the road into a cable guardrail. It acted as a rubber band, slinging the car back where it hit the ice again. The car turned around again to hit the cable and was slung back to where it stopped.
Miraculously, Larry and his friends were able to get out of the car and walk away. Recalling that event, Larry said he realized that he was saved for a specific purpose: to become a Lutheran pastor.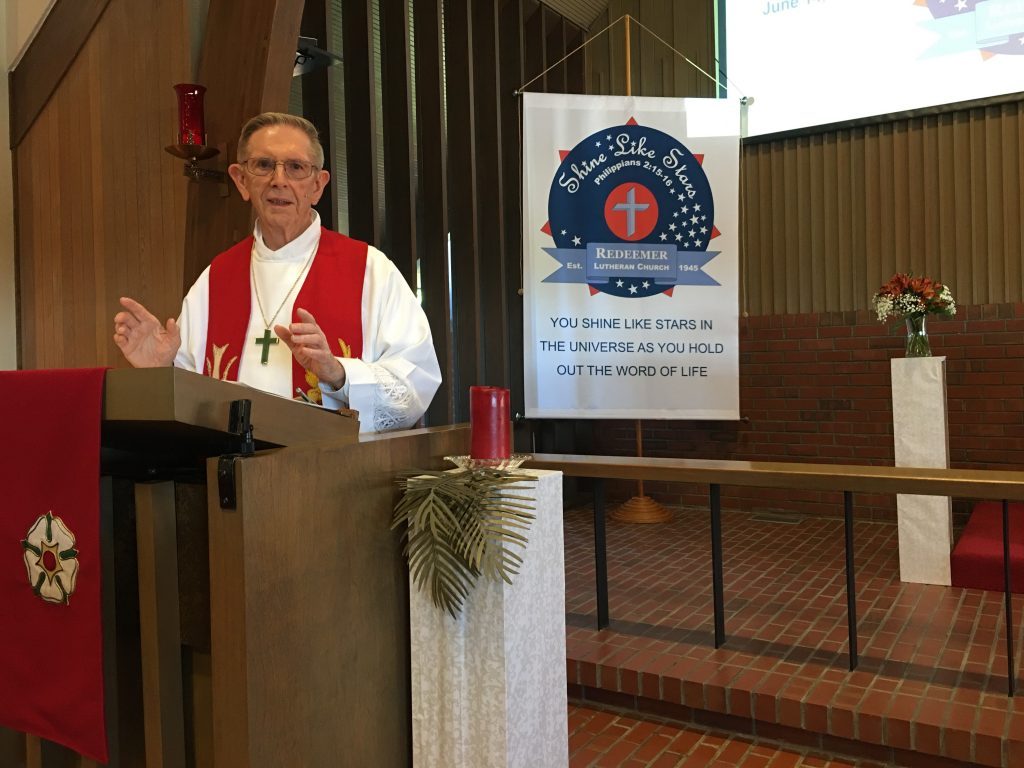 Suffering produces endurance
On track in his mission to become a pastor, Larry was a Concordia Senior College student in Fort Wayne in 1961. Meanwhile, Ona Klema was a deaconess student at Valparaiso University. A life-long Lutheran from small-town Chase, Kansas and Falls City, Nebraska, Ona sung in the student deaconess choir. Each year the choir drove two hours east to sing for Deaconess Sunday in churches at Fort Wayne. Like every event before it, the evening performance would have ended with the choir driving back to Valparaiso. Not this year.
Snow fell for most of the day until a foot later it stopped. The choir was stranded, so, following the event Ona hung out with friends at a local restaurant. Larry joined with his friends as well. They met and enjoyed each other's company. Monday morning arrived and the roads were still bad. The choir wasn't going anywhere. Deaconess students attended chapel service at Concordia Senior College after which Larry invited Ona to his philosophy class and she accepted. She also accepted his offer to watch 101 Dalmatians that evening.
Their friendship matured and blossomed into a long-term relationship. Larry became a student at Concordia Seminary, St. Louis, Missouri, which meant that he was encouraged to focus on his studies and graduate. Ona was on her deaconess internship in San Francisco.
Somehow, they would need to patiently endure.
During his vicarage at St. John the Divine Lutheran in Chicago and her first deaconess assignment at Trinity Lutheran, Pekin, Ill., they were engaged.
Thankfully, the couple got their parents to sign off on the marriage as the seminary required, and the rest is history. They were married the week after his vicarage ended. Larry finished his final year at the seminary while Ona served 'old' Trinity Lutheran, St. Louis. Their adventure would continue together, whether in times of suffering or in times of joy.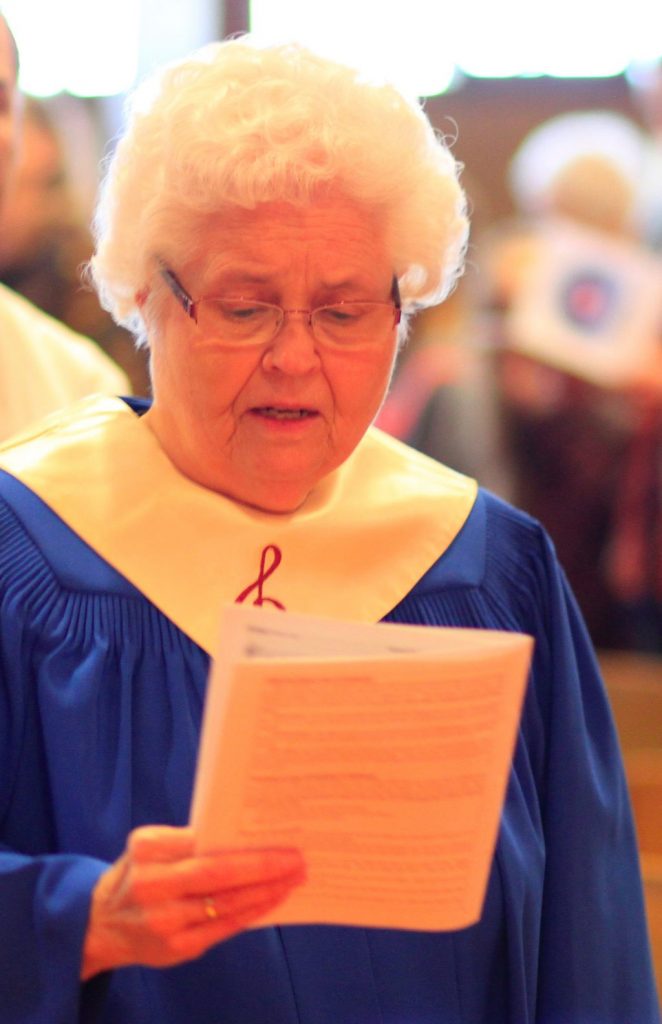 Endurance produces character
One joyous day came not too long after when Larry graduated from seminary and received his first call – a two-point parish in southern Minnesota, rural Waterville and in the town of Elysian.
God blessed this ministry and the Elysian church needed to expand. With advice from the Minnesota South District, the congregation applied for and was granted a District CEF loan, which enabled them to build the space needed.
After four years of service, Larry accepted the pastoral call to Emanuel Church and School in Hamburg, Minnesota. This rural church, too, served a farming community, but Emanuel's membership was 800—higher even than the population of the town. Here they welcomed their third son.
As editor of the Minnesota South Lutheran, Larry heard a number of stories about the Minnesota District South Church Extension Fund. He was encouraged to start the stamp program in his own church. This program awarded children like the Meyers' three small boys a $25 investment in the CEF after they collected 25 stamps.
This would help shape Larry's affinity for LCEF, and when the family later moved to Redeemer Lutheran Church in Richland, Wash., it was only natural for Larry to work with Lutheran Church Extension Fund on two different building projects. While serving as Northwest District vice-president, he chaired the district property management committee that oversaw the LCEF program. Larry said that what he loved most about LCEF was the relationship between the investor and borrower. He appreciated that LCEF was a "great tool of stewardship while simultaneously you are supporting the church."
Their support for the church and love for their neighbor didn't just extend to the boundaries of Richland, however. In 1995, Ona and their middle son David joined a medical mission tour to Ukraine and Moscow, Russia. The following year they organized and led a tour to Kazakhstan and Moscow. The living conditions for many of those that Ona and David stayed with were very poor, but they were struck by the faithfulness of the Lutherans there in the midst of their suffering. They met together in house churches – anything to continue to gather around the Word. They endured. They were built up, and their faith even helped further build up the character of the Meyer family.
Character produces hope, and hope does not put us to shame…
Throughout it all, the Meyers have continued to see their lives conformed to Christ's through the ups and the downs. They've spent a lifetime rejoicing in their suffering, because it's shaped who they are as belonging to Christ. Their example is a witness to those around them as together they live the sanctified life.
"When I was recuperating from having simultaneously broken both my feet," shared Ona, "our congregation responded by praying for my recovery and members bringing food to us every day for three months. When our elderly folks have experienced physical problems due to age or accident, my husband and I respond to their needs with visits, phone calls and support."
Just as his parents cared for him when he was ill as a child, Larry sees his brothers and sisters in Christ as walking alongside him and Ona, caring for each other and mutually encouraging one another not to lose hope when life gets tough.
"We have experienced how fellow Christians have encouraged Ona and me in our good and bad times through their example and testimony," said Larry. "Their support has helped us to find strength and guidance in the Lord for our challenges in life. God reminds us He did not mean for us to live life in a vacuum but among others who would help us and that we would help them honor Him who made and redeemed us."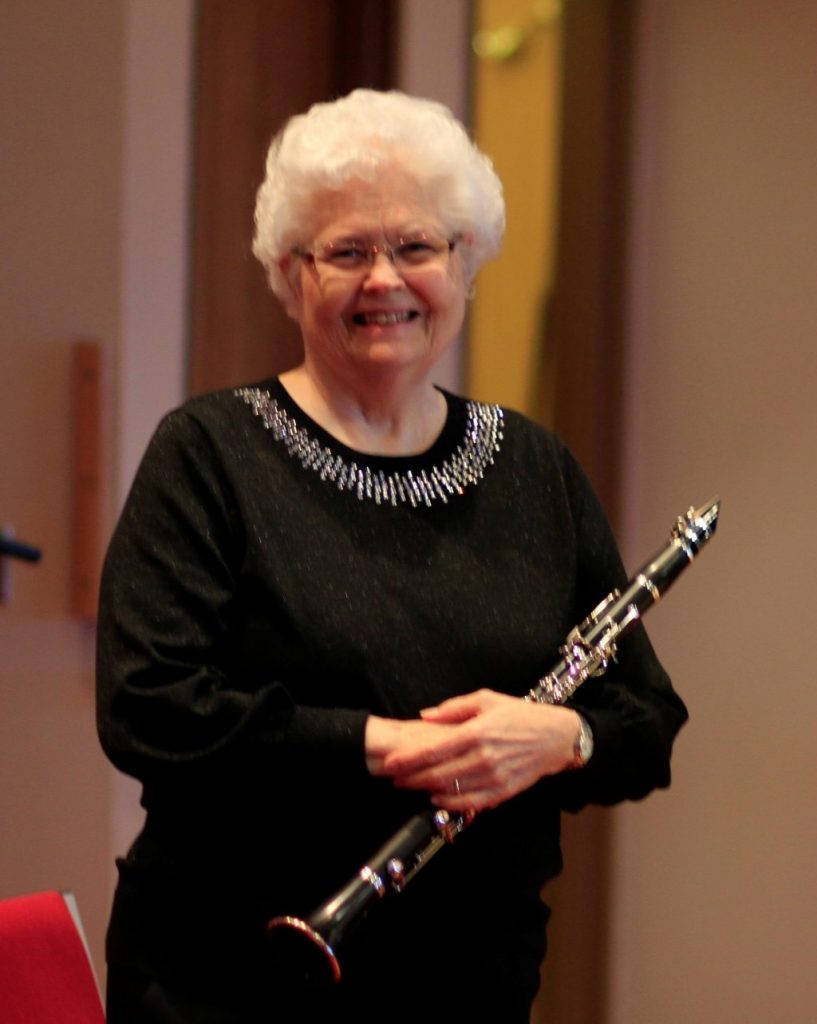 And they continue to thank and honor Christ as they steward His many gifts.
After 55 years of marriage and moves around the country, they're now settled in Kennewick, Washington. Their friends and family – including eight grandchildren – give them great joy. And just like they spent time growing – as a couple, as a family, with their church – they now delight in growing flowers in their free time, providing floral arrangements for their church's altar. Ona enjoys playing clarinet and singing in the choir for church worship services. Larry is the congregational visitation pastor, historian, guest preacher as invited, and chairs its committee planning and implementing 75th-anniversary events.
The Meyers heartily believe that there is so much reason to rejoice! Our hope in Christ does not put us to shame. They hope to pass on that hope, as past generations have done for them.
"Our hope for the future is that all Christians would know the peace in the Lord that passes all understanding," Larry said. "If the Lord can use me and my wife in some small way to help other people know that truth and encourage more people to be continually added to the number who find their joy in God's love through His Son Jesus Christ, He is honored and our lives have purpose. Fellow Christians sought to pass on the faith and have influenced us in our Christian lives. Ona and I pray the Lord will use us under His direction in the same way."