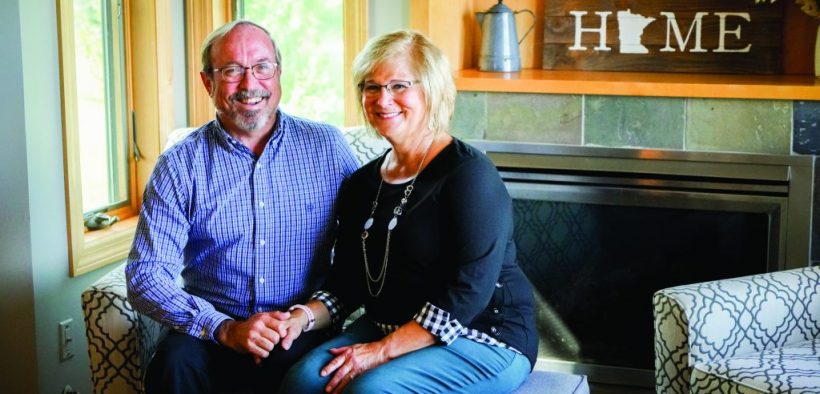 For many homeowners who are empty nesters, downsizing begins a new chapter in their lives, but for Dr. Phillip and Sandy Johnson, they looked at the move a little differently.
"With the four kids out of the house, I don't know if it was downsizing as much as it was right-sizing. It just fits our lifestyle better," Johnson said.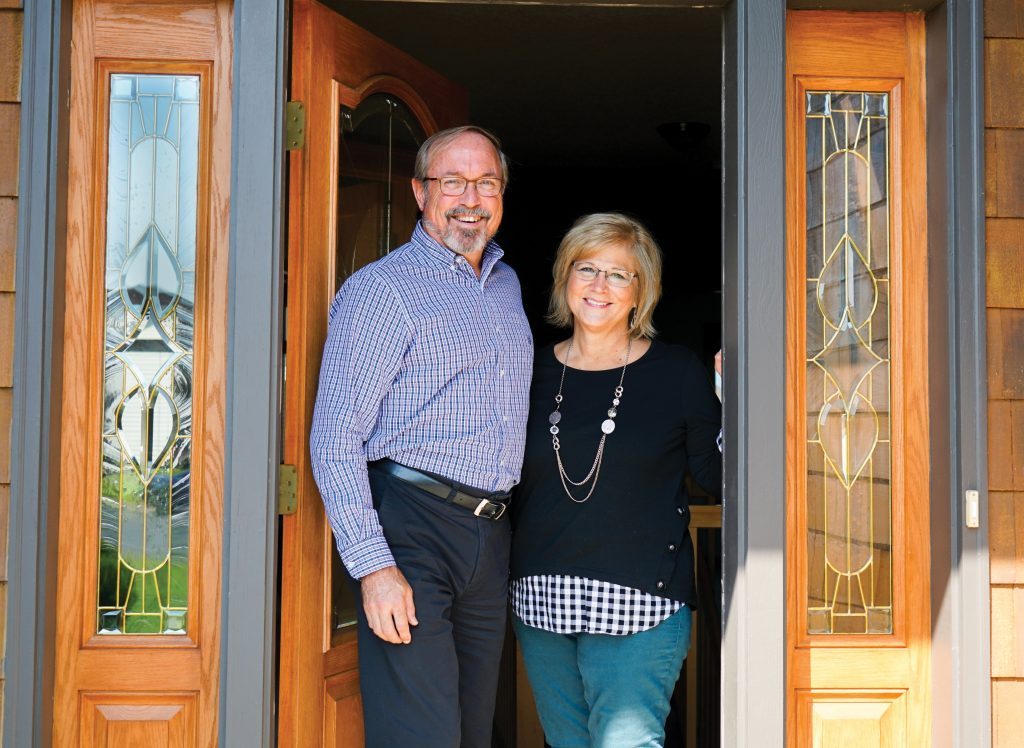 In 2013, Johnson accepted the assistant to the president position for congregation mission formation within The Lutheran Church-Missouri Synod (LCMS) Minnesota South District. He then calculated that the drive to and from work every day was almost 40 miles longer than his previous job.
As you can guess, he felt he needed to move closer.
A natural partnership
When it comes to buying a home, you'll find plenty of banks, online lenders, mortgage brokers and others eager to take a loan application for your life's biggest purchase. Finding a mortgage lender that you can trust while offering the best deal for your situation can be difficult. However, for the Johnsons, the decision was a no-brainer.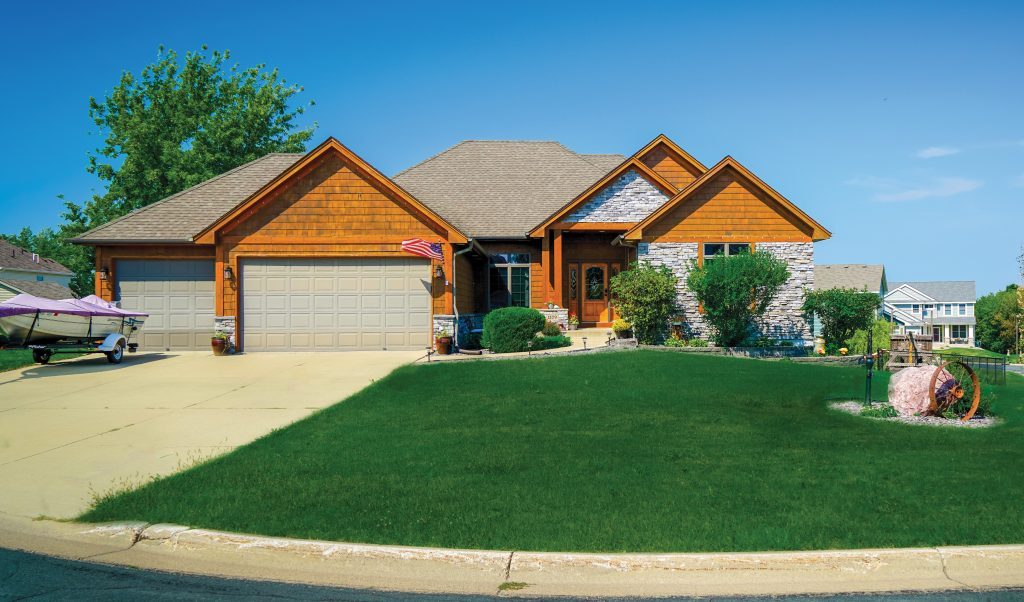 After graduating from Concordia University, St. Paul, Johnson received calls in Lincoln, Neb., and Denver, Colo., both for director of Christian outreach (DCO). During that time, he became familiar with the work of Lutheran Church Extension Fund (LCEF) and knew when receiving a residential loan from LCEF, the proceeds from that loan would be reinvested in the church.
Those proceeds are called the "ministry dividend."
Ministry Dividend: Knowing that your invested funds are used to build churches and expand ministry.
Seeing ministry firsthand
When Johnson started at the LCMS Minnesota South District, he worked with pastors and congregations to develop intentional, purposeful engagement in ministry beyond their current membership.
Sometimes that entailed looking at a congregation's loan needs.
"I help cultivate leaders in congregations," Johnson said. "We take a look at the 'what are we going to do and how are we going to do it?' It's asking good questions and then formulating a plan."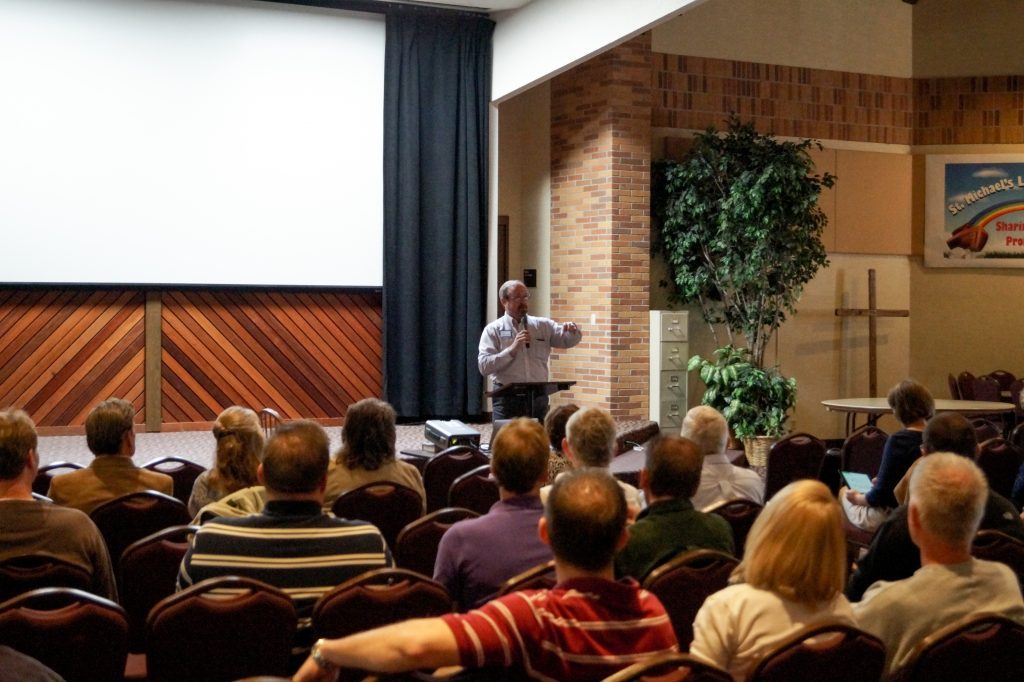 When congregations that Johnson worked with utilized LCEF, whether for loan needs or ministry support services, he was able to see firsthand how investors and their investments helped expand ministry.
Matching values
Seeing how LCEF operated, the Johnsons felt as if their values matched the organization perfectly—so much so that all 10 of their grandchildren have Young Investors (Y.I.) StewardAccounts® with LCEF.
"LCEF fit my values," Johnson said. "They fit the things that are important to me, so that was actually as important to me or even more important to me than getting the absolute lowest interest rate."
That's why he reached out to Kai Larson, LCEF district vice president of the LCMS Minnesota South District, when it was time to secure a loan.
"He approached me, and we went out to lunch," said Larson. "We talked about loan structure and whatnot, and the one thing he told me is he wants to use LCEF because he knows exactly where their money goes."
"It's just a natural partnership. It was an easy decision," Johnson confirmed.
Because their previous home didn't sell as quickly as they hoped, the Johnsons had to go with a more conventional 20% down payment. Two months into the mortgage, the house finally sold, allowing them to roll the proceeds of the sale into the loan, reducing their principal balance and monthly mortgage payment.
Johnson appreciated how painless the process was.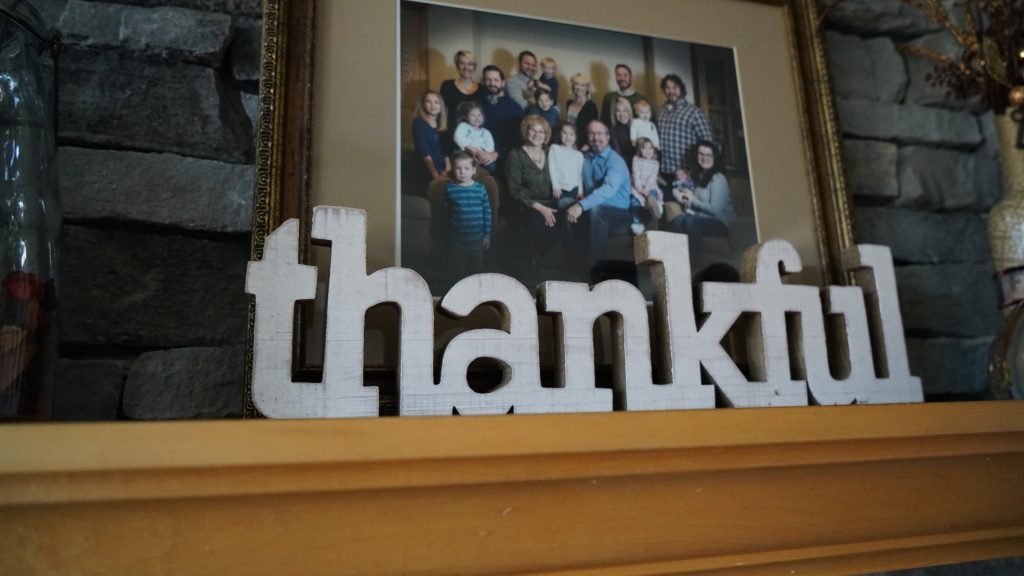 A painless process
"The fact [is] that I know my mortgage lender by name," Johnson said, "that I can call her and her ability to respond to any questions quickly. Really simple process. They walked me through it very easily."
"With Phil, he knows LCEF, he understands LCEF and he knows of the good work that LCEF does, so he wanted to use LCEF essentially no matter what," said Larson.
That good work that Johnson says LCEF does starts with investors—Lutherans who invest with LCEF. LCEF's part is to steward those investments in a manner that enhances, expands and energizes the church and her workers—church workers such as the Johnsons.
To this faithful Lutheran family, LCEF says thank you. Your commitment to sharing the hope found in Christ with your neighbors inspires all of us.
We invite you to join us as we pray for the Johnsons, Dr. Phillip Johnson's work and the Minnesota South District.
Subscribe to Interest Time.
LCEF is a nonprofit religious organization; therefore, LCEF investments are not FDIC-insured bank deposit accounts.  This is not an offer to sell investments, nor a solicitation to buy.  LCEF will offer and sell its securities only in states where authorized. StewardAccount access features are (*offered) through UMB Bank n.a. StewardAccount products are not available to investors in South Carolina. The offer is made solely by LCEF's Offering Circular.  Investors should carefully read the Offering Circular, which more fully describes associated risks. Lutheran Church Extension Fund-Missouri Synod. 10733 Sunset Office Drive, Suite 300, St. Louis, MO 63127-1020. 800-843-5233. lcef.org. NMLS# 3444. Illinois Residential Mortgage Licensee (MB.0006057).