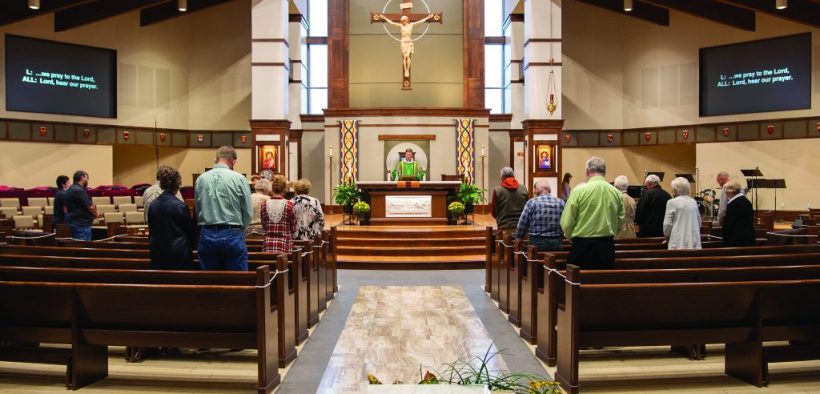 "And we know that for those who love God all things work together for good, for those who are called according to his purpose." – Romans 8:28
We are used to being together—meeting up weekly for church, sharing in life together, bearing one another's burdens. The year 2020 has been different. Instead of being together, we find ourselves apart. The experience that we usually share feels like anything but normal.
We hope these stories by fellow Lutherans will encourage, inspire and remind you that the pandemic will not have the last word. For Christ, as the hymn goes, shared our mortal life and ended death's long reign, bringing hope as the Lord of Life who conquers fear!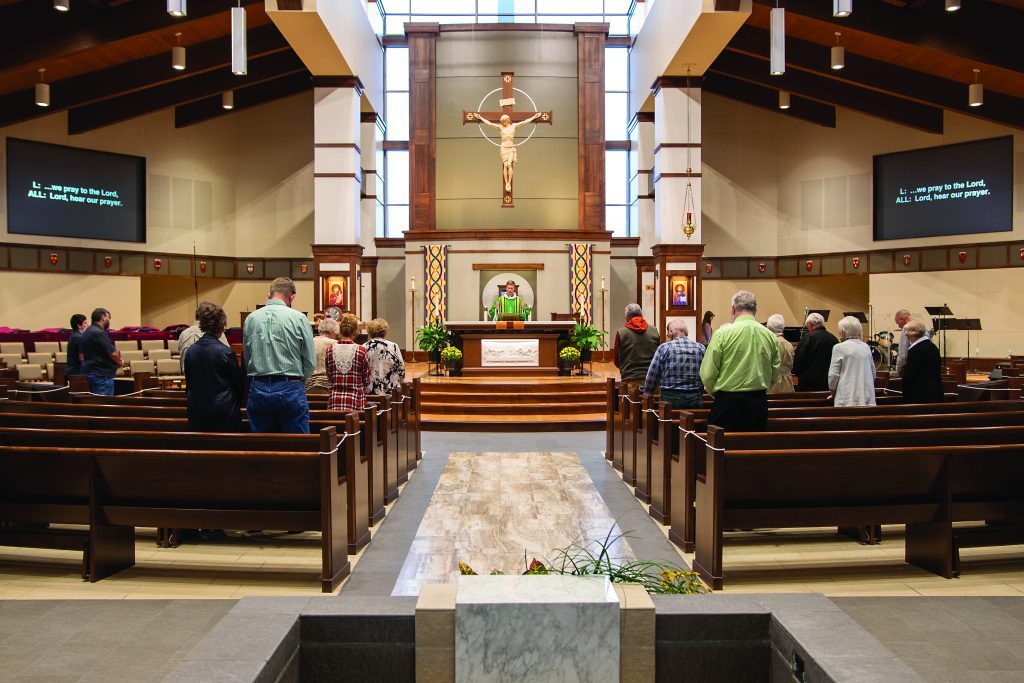 God Provides
Seminarian Christian Einertson found himself stuck in Minnesota without his belongings (they were in Germany) and full of questions. Will I be able to finish my Master of Divinity in December as planned? Will I be able to get my stuff back from Germany? Will Kristen and I still get married in January? While uncertainty prevailed, the Lord faithfully provided what was most needed.
"Kristen's church, University Lutheran Chapel in Minneapolis, started daily Zoom devotions in the morning and evening after the shutdown," he said. "Being able to hear the Word and pray with others, even if virtually … was a lifesaver for us during the times when we were the most isolated."
Furthermore, due to the pandemic, the couple adjusted their plans and married in August 2020, a semester earlier than planned. Congratulations!
Shedding Gospel light
Rev. Charles Ferry and his family know a bit about not being able to travel during the pandemic. Ferry is a missionary to Asia and serves as the Asia Regional Director for LCMS International Missions.
"We are often stopped by folks on the street who ask us why we didn't return to the U.S. in the face of this pandemic," added Ferry.
"We are then blessed to give voice to our confident confession that the church has allowed us to make this our home, and that we have no fear, for Christ has given us life and salvation. We are thankful to be part of a church that has not only allowed us to stay here in our Asian home but has supported and encouraged us in this time."
Adventure begins
"Although it's frustrating to not be able to go about 'business as usual,'" said LeAnn Hirt, member of Jordan Lutheran Church in Apex, N.C., "and we certainly miss our friends, we've seen it as a time to focus on our family, spend more time in the Word and take joy in the everyday things. I saw it at the beginning as an 'adventurous' chapter in our lives—one where we would have to trust God more, and I still see it as that."
No matter what the rest of 2021 has in store, or every year after, we know one thing for certain: God will work all things together for our good. He'll take up what has been broken and will fashion it into something beautiful once again, all to continue gathering us in so that we will spend eternity with Him and with each other. For good.